The changing risk landscape
---
Responsible corporates and organisations work hard to do the right thing, but the modern business world is fraught with new and expanding risks. These challenges demand pragmatic, commercial and sound legal strategies, informed by decades of experience in addressing and combating corporate crime. Our Global Investigations team helps organisations tackle and mitigate the myriad threats, including reputational risks, of:
compliance with changing legislation aimed at corporate accountability;
enforcement actions by law enforcement, prosecutors, regulators and other public or quasi-public bodies; and
misconduct including issues of corporate criminal liability.
Enforcement actions affecting corporations and their senior leadership teams span an enormous range of offences and infractions: bribery and corruption, money laundering, fraud, financial services misconduct, professional standards breaches, sanctions, tax evasion, health and safety breaches and much more. We help organisations investigate wrongdoing, work with public bodies, and ensure compliance, while supporting individuals who find themselves caught up in corporate or financial allegations of misconduct.
Core areas of focus:
Our specialist Global Investigations practice is made up of 14 partners globally (5 based outside of the UK) who have acted for more than two-thirds of the FTSE 100 and are recommended in every major legal directory. The practice brings together experts from all core criminal and regulatory disciplines, each with extensive experience of conducting multi-jurisdictional internal investigations, liaising and negotiating with law enforcement agencies or regulators and representing companies and individuals in complex, high-profile and sensitive matters. We are one of the very few firms to have represented corporate clients in negotiations with both the UK Serious Fraud Office and US Department of Justice to negotiate a Deferred Prosecution Agreement. Former prosecutors and regulators in the team work alongside practitioners who have held senior roles in large corporates or who have years of experience defending companies from the threat of enforcement action.

We can guide and support you through every stage of an allegation or enforcement action, including:

responding to the first alert and managing the immediate crisis;
crafting an internal investigation strategy;
managing the collection, review and disclosure of evidence;
advising on potential liabilities or prospective remediation;
notifying and working with law enforcement and regulators;
bringing private prosecutions or civil actions to defend the company from criminal threats;
trial, disciplinary hearings, settlement or other resolution; and
designing and implementing compliance programs to prevent and detect misconduct.

At all times our focus is on minimising legal and reputational risks, and the disruption to your operations, while finding commercial solutions to get you and your company back to business as usual.

"Completely cross-border oriented, this team has the ability to work seamlessly across continents." – Legal 500
"Very smart lawyers who are both academically astute as well as practical." – Legal 500
"Sound and knowledgeable team" – Legal 500
"High-quality and heavily experienced" – Legal 500

NICHOLA PETERS:

"Nichola Peters enjoys a "fantastic reputation" among sources as "one of the most capable investigative lawyers in the practice area". One impressed peer adds, "I would definitely refer work to her when I have a conflict." – Who's Who Legal, Investigations

"She is very knowledgeable, sensible and pragmatic... she really fights for her client." – Chambers UK

Leading Individual, Corporate Crime and Regulatory Investigations – Legal 500

MICHELLE DE KLUYVER:

"Michelle de Kluyver receives widespread plaudits from international peers for her "fantastic" work on cross-border corporate investigations relating to fraud, bribery and corruption claims." – Who's Who Legal, Investigations

"Michelle de Kluyver possesses "great knowledge of EU and UK sanctions law" applaud peers – one of whom notes "She's excellent and knows the issues very well." Who's Who Legal, Trade & Customs – International Sanctions

"Michelle de Kluyver is exceptionally bright, extremely industrious and has a very calm head in turbulent times." – Legal 500

"Michelle de Kluyver has excellent sector understanding and judgment and therefore takes sound proactive and pre-emptive action, which produces good outcomes for her clients." – Legal 500

DAVID PYGOTT:

"David Pygott has a very obvious enthusiasm for dispute resolution law, and is able to combine this with a wealth of experience in the area to solve complex problems." – Legal 500

"David Pygott has phenomenal knowledge of financial services regulation; close attention to detail; is devoted to client service; and determined to get as good a result as possible." – Legal 500

POLLY SPRENGER:

"An interviewee says that "she's a specialist fraud litigator and a very able advocate." "Her appetite and her ability to seek practical and commercial solutions for her client, using criminal and civil jurisdictions in the UK, are exemplary."" – Chambers UK

ERIN SHOESMITH:

"She's just got everything; she works very hard, develops good judgement and looks after clients." – Chambers UK

"A fantastic lawyer who is that great mix of technical and commercial" – Legal 500

"She's highly responsive and brings real depth of knowledge and experience to her clients," reports one source, while another notes that she "covers all the bases and gives carefully considered and rounded advice." – Chambers UK

DAVID YOUNG:

"David Young is a "big hitter" in the health and safety space and is highly regarded for his management of fatal injury matters as well as his long-standing experience in internal and HSE investigations, inquests and prosecutions. Clients say he is "very commercial and pragmatic, and he gets very good results."" – Chambers UK
---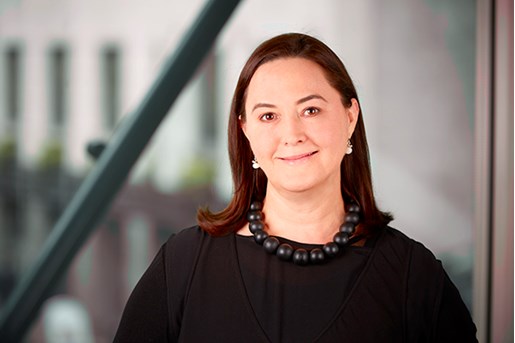 Michelle de Kluyver
Partner, Head of Global Investigations
London, UK
View profile