Our safety team has been consistently recognised by Chambers and Partners and The Legal 500, and has market-leading experience in the field of health and safety.
---
We provide regulatory advice to many large national and multinational organisations in a wide range of contexts, including health & safety responsibilities, director's duties, criminal liability and corporate due diligence.
Our team is on hand 24/7 to provide clients with crisis support when faced with major incidents and investigations by regulatory bodies, such as the Police, HSE, Local Authorities, Environment Agency and Fire Services, for breaches of health & safety, fire safety, food safety, trading standards and related regulations. We also act for clients being prosecuted following serious road incidents.
Clients receive support in their initial dealings with regulatory authorities, at formal interviews carried out under the Police and Criminal Evidence Act, and at all stages of criminal prosecutions, right through to trial. We also have particular experience of representing clients in the Coroner's Court.
We have gained considerable expertise in this area through both prosecution and defence experience, as we have been entrusted with the work of the HSE for more than 25 years. We now concentrate solely on the defence of our clients. This almost unique and unrivalled offering within the UK's legal market provides us with a platform to give our clients balanced, incisive and commercial advice on any health & safety issues that they may encounter arising out of their business activities. We also run proactive audits for clients, assessing their systems from the regulator's perspective.
COVID-19: Our response
If you wish to discuss any issues relating to the current crisis, Addleshaw Goddard have a dedicated COVID-19 response team that can deal with legal queries arising in relation to the issues created by the virus and the legislative response. This includes commercial, employment, and reputational issues. Please visit our dedicated COVID-19 resources page where we have collated a huge range of legal guidance and identified key specialist contacts in relation to each area of interest.
AG advises on a range of regulatory matters, including:

Health & safety
Corporate manslaughter
Regulatory investigations
Product safety
Trading standards
Food safety
Fire safety
Traffic and motoring offences
Witness preparation training - on the back of our trial performance, we have worked closely with clients on witness familiarisation training ready for significant High Court cases and international arbitrations

We have substantial experience in contentious and non-contentious regulatory matters.

Until recently we regularly acted for the HSE in a range of matters, leading to prosecutions being brought against third parties in the Crown Court and magistrates' courts. We now solely act for the firm's corporate clients and for individuals on the receiving end of such prosecutions. We have particular experience of dealing with very serious and fatal accidents. Such cases often involve representing our clients in the Coroners' Court.

We also act for and advise the firm's clients facing prosecution or investigation by other regulatory bodies, including Trading Standards, local authorities and the Civil Aviation Authority. Many of these matters involve reputation management issues.

In addition, we provide clients with training for their board of directors, senior managers and employees. For example, we have recently provided training for a number of clients in relation to crisis management, the Corporate Manslaughter and Corporate Homicide Act 2007, directors' duties, as well as the new sentencing scheme on the horizon for health & safety matters.

Our clients include:

Royal Mail Group
Britvic Soft Drinks Ltd
Speedy Hire plc
Hill and Smith Holdings plc and its subsidiaries
Semperian PPP Investment Partners
Northern Lifecare trading as ubu

The Legal 500 (2018)

'A very responsive team that has a detailed knowledge of the sector' The
'Profound attention to detail, coupled with an acute awareness of client's requirements and superb litigation and negotiating skills'

The Legal 500 (2015)

"Real strength in depth"
"Provides formidable representation"

Chambers (2015)

"A high-quality firm with very good specialists"
"They've got a particular strength in the North, with a high presence there."

Chambers (2012)

"The firm is supportive and always does a quality job."
---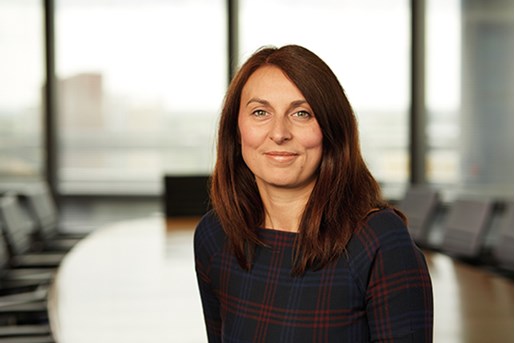 Erin Shoesmith
Partner, Health & Safety United Kingdom
View profile