Fostering a strong compliance culture and good ethical practices across your organisation can help the business to achieve its strategic goals while mitigating the risk of regulatory intervention, financial penalties and reputational damage.
---
It is more important than ever for organisations to develop and implement effective internal controls and process to ensure compliance with often complex legal and regulatory requirements in respect of financial crime and health & safety. This is particularly true for businesses operating in a global marketplace and interacting with many different stakeholders.
Compliance programmes that have been aligned to the organisation's goals not only help to instil good working practices, but can also provide critical protection to legal risks if and when things do go wrong. For instance, under the UK Bribery Act 2010, a business may commit an offence if a person acting on their behalf engages in conduct that constitutes bribery or corruption but will have a full defence where it can show that it had in place "adequate procedures" designed to prevent this type of conduct. Similarly, the Criminal Finances Act 2017 introduced two new corporate offences where a business fails to prevent the facilitation of tax evasion offences, with a full defence available where the business can demonstrate that it had adopted reasonable "prevention procedures".
As subject matter experts across the spectrum of economic crime, financial and tax regulation, health and safety and international trade, our team of specialist lawyers have significant experience helping our clients to develop new compliance programmes, to review, update and enhance existing procedures and to deliver bespoke training programmes to support these compliance efforts.
Our experts can assist you to develop, implement and update robust and practical compliance programmes on the following topics:
Anti-bribery and corruption
KYC and third party risk management
Anti-money laundering and counter-terrorist financing
Fraud and other financial crime risks
Prevention of facilitation of tax evasion
Systems and controls against market abuse and insider dealing
Health and safety
Export controls
International sanctions measures
DAC 6 reporting requirements
Recent highlights include:

Advising a series of clients on changes to AML legislation including their implementation of the Fifth EU Money Laundering Directive
Supporting a UK manufacturer to develop and implement effective anti-bribery and anti-money laundering procedures in preparation for the sale of the business
Developing a global sanctions compliance programme for a FTSE 250 FMCG business
Supporting a FTSE 100 FMCG business in managing its KYC obligations and third party risk through the use of technology solutions
Assisting an IP firm to develop effective anti-money laundering policies, procedures and controls
Supporting a global manufacturing business on its risk assessment and internal procedures to prevent facilitation of tax evasion
Reviewing and advising on compliance procedures as part of corporate M&A transactions, when acting on the buy-side or sell-side
Supporting a major UK food and drink wholesaler with a review of its anti-money laundering controls
Advising a FTSE250 food sector business in 2014 on the adequacy of its maintenance and inspection regime across a 1,700 freehold property portfolio
Advising a client in the early stages of development and construction at the Hinkley Point C nuclear power facility. The focus of the project was on the relationship between the client and its major contractors with regard to responsibilities under the CDM Regulations and how to monitor and manage the positions as development progressed, covering general safety responsibilities, contractors' responsibilities, managing different parts of the overall site and project and the relationship with the various regulators with jurisdiction over the site and works.
Advising a FTSE 250 materials science company on all aspects of export control and sanctions compliance
Helping a UK pharmaceuticals company to develop and implement an effective global anti-bribery and international trade compliance programme
Drafting provisions for supplier agreements to ensure alignment on prevention of tax evasion
Supporting a significant number of clients through the pandemic to ensure that their businesses are COVID-Secure
Conducting reviews of client's business operations to ensure that they are compliant with health and safety law with follow up training to the Board
Delivering bespoke training to clients operating in a wide range of sectors on compliance best practices
Developing e-training and online systems for DAC 6 compliance

Introduction to UK Anti-Money Laundering Requirements; The UK Bribery Act 2010: Reviewing Compliance Priorities and Best Practices 10 Years On; Developing Effective Internal Compliance Programmes; Know Your Customer: Managing Third Party Risks Through Effective Due Diligence; Trading in Higher Risk Markets: Reviewing the Sanctions Landscape and Enforcement Outlook; Developing an Effective International Trade Compliance Programme; Safe working in a COVID world; Managing Health and Safety risks; Director's Duties and Responsibilities.

Erin Shoesmith:

"She's just got everything; she works very hard, develops good judgement and looks after clients." – Chambers UK

Nichola Peters

Nichola Peters is "very knowledgeable, sensible and pragmatic... she really fights for her client." - Chambers UK

David Pygott

"David Pygott has phenomenal knowledge of financial services regulation; close attention to detail; is devoted to client service; and determined to get as good a result as possible." – Legal 500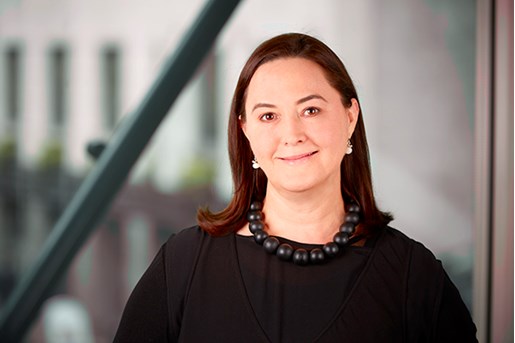 Michelle de Kluyver
Partner, Head of Global Investigations
London, UK
View profile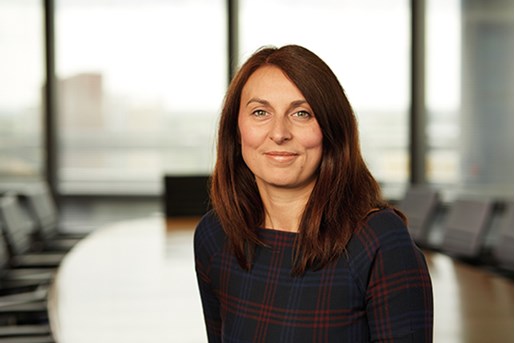 Erin Shoesmith
Partner, Health & Safety United Kingdom
View profile