Economic crime can impact anyone, particularly as global business continues to grow and the regulatory environment continues to strengthen. Our lawyers are experts in dealing with all matters relating to serious and complex fraud, money-laundering, bribery and corruption and tax offences.
---
The UK authorities have increased efforts to detect, investigate and prosecute economic crimes, which has also encouraged corporates to ensure that any allegations of economic crime identified within their businesses are thoroughly investigated.
The Bribery Act 2010 makes it a criminal offence to give, promise or offer a bribe, or to request, agree to receive or accept a bribe either in the UK or abroad. It is also an offence for a company to fail to prevent bribery within its organisation. In order to avoid a conviction, a company will have to demonstrate that it had implemented 'adequate procedures' to prevent the commission of bribery or corruption by or on its behalf. The Serious Fraud Office (SFO) has taken significant steps to identify individuals and companies involved in corrupt activity and to take action against them. We have extensive experience of liaising with the SFO on investigations into bribery and corruption and have negotiated the first deferred prosecution agreement granted to a SME.
The UK's anti-money laundering regime is equally extensive. Companies are required to comply with a raft of legislation and regulations from the Proceeds of Crime Act 2000 to the Money Laundering Regulations 2019 in order to prevent their businesses being used to launder the money of criminals or terrorists. There are a number of UK prosecutors who have jurisdiction to investigate allegations of money laundering, from the SFO to HMRC, and we have experience of dealing with the full range.
HMRC's tax investigations are often expansive and have wide implications. We are well placed to support clients through investigations and any subsequent allegations of tax related offences, such as tax evasion or cheating the public revenue.
Our economic crime team works closely with our civil fraud, employment, reputation management, private prosecution and insurance teams to ensure that our clients have a multi-disciplinary team on hand to cover every issue arising from economic crimes.
We are experienced in advising corporates and individuals in the face of allegations of economic crime. We deal with criminal investigations, internal investigations, negotiating deferred prosecution agreements and any connected civil fraud litigation.
Economic crime knows no boundaries and we often deal with multi-jurisdictional, cross border investigations. We have worked across our UK, Middle East and Hong Kong offices to ensure that clients have a seamless service when issues cross borders. We also draw on our extensive network of best friend firms to ensure that we advise in relation to all jurisdictions.
Extensive Experience
Our cases have included:
Advising companies on compliance with the UK's anti-corruption legislation, including the preparation of internal policies and procedures and online training
Conducting internal audits into the effectiveness of a company's anti-corruption policy
Advising clients on self reporting
Advising clients on the application of the United States Foreign Corrupt Practices Act 1977
Advising clients on global corruption investigations
Conducting internal investigations into potential corrupt activity within an organisation
Representing companies or individuals under investigation or prosecution for alleged corruption
We have also seconded a partner-led team into a FTSE 100 client to advise and assist on an SFO investigation arising from activities in central Asia and Africa.
Advised Güralp Systems Limited regarding an SFO and US DoJ investigation into payments made to a South Korean public official researcher. Negotiated the first deferred prosecution agreement with the SFO granted to a SME, with no fine levied.
Acting for the former CEO of UK plc in relation the content of announcements made to the market, adequacy of systems and controls and fitness as a director.
Acting for a UK construction and infrastructure client in relation to a whistleblowing allegation of bribery in relation to sub-contractors.
Representing a global company in the healthcare sector in relation to an internal investigation into alleged bribery and regulatory breaches.
Acting for a UK plc in relation to concerns about corruption, facilitating tax evasion and internal fraud.
Advising a UK plc in relation to organised crime, money laundering, fraud, conspiracy, tax evasion and bribery and corruption.

COVID-19 and private prosecutions: government-backed lending and stimulus fraud; Financial Crime Update; Financial Crime Compliance Support; Financial Crime – AML, Bribery, Sanctions; Addressing ABC risk in the retail and consumer sector; Anti-money laundering & financial crime; AML & Sanctions update; AML Obligations and Risks: Refresher and Covid 19 Update

"Completely cross-border oriented, this team has the ability to work seamlessly across continents." – Legal 500
"Very smart lawyers who are both academically astute as well as practical." – Legal 500
"Sound and knowledgeable team" – Legal 500
"High-quality and heavily experienced" – Legal 500

Nichola Peters:

"Nichola Peters enjoys a "fantastic reputation" among sources as "one of the most capable investigative lawyers in the practice area". One impressed peer adds, "I would definitely refer work to her when I have a conflict." Who's Who Legal, Investigations
"She is very knowledgeable, sensible and pragmatic... she really fights for her client." Chambers UK
Leading Individual, Corporate Crime and Regulatory Investigations, Legal 500

Michelle de Kluyver:

"Michelle de Kluyver receives widespread plaudits from international peers for her "fantastic" work on cross-border corporate investigations relating to fraud, bribery and corruption claims." Who's Who Legal, Investigations
"Michelle de Kluyver possesses "great knowledge of EU and UK sanctions law" applaud peers – one of whom notes "She's excellent and knows the issues very well." Who's Who Legal, Who's Who Legal, Trade & Customs – International Sanctions

Polly Sprenger:

"Former head of strategic intelligence at the SFO, Polly Sprenger is noted for her private prosecutions and fraud investigations practice, with expertise in the retail and hospitality industries. An interviewee says that "she's a specialist fraud litigator and a very able advocate." Another adds: "Her appetite and her ability to seek practical and commercial solutions for her client, using criminal and civil jurisdictions in the UK, are exemplary." Chambers UK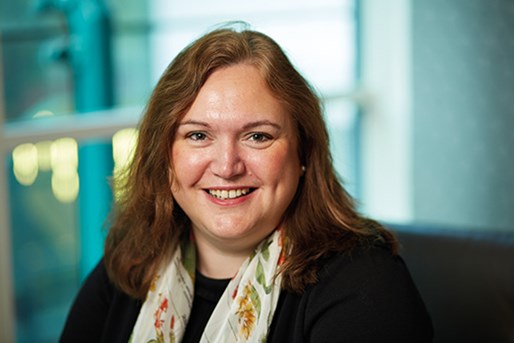 Nichola Peters
Partner, Head of Global Investigations/Inquiries
London
View profile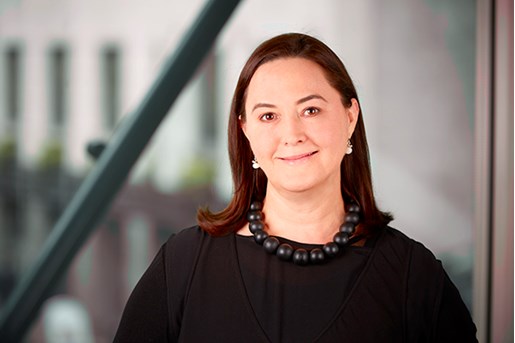 Michelle de Kluyver
Partner, Global Investigations
London, UK
View profile