Addleshaw Goddard is one the few firms to have negotiated a Deferred Prosecution Agreement (DPA) with the Serious Fraud Office. To date, only a handful of DPAs have been entered into and we are uniquely experienced to advise corporate clients on every part of the process leading up to, negotiating and finalising a DPA.
---
DPAs allow a corporate charged with economic crime such as bribery, money laundering, or fraud to reach an agreement with a prosecutor without the reputational and financial damage that would accompany a conviction, provided that certain conditions are complied with. These conditions can include full reparation by way of financial penalties for criminal behaviour and cooperating with future prosecutions. Corporates should also expect arrangements for monitoring compliance with the conditions of the DPA.
DPAs can only be entered into under the supervision of a judge who considers that the DPA is both in the interests of justice and that the terms are fair, reasonable and proportionate.
The benefits of a DPA include:
suspended prosecution of criminal charges;
avoiding lengthy and expensive trials;
the public process means that corporates can openly, actively and positively deal with reputational issues arising from a charge.
Additional experience:
A company will only be invited to enter into DPA negotiations by a prosecutor if it has cooperated with investigations. Self reporting by a corporate of criminal behaviour it has identified itself will be a key consideration.
Our broad experience means that we are experts in advising corporate clients on when they are at risk of being prosecuted, and when they should consider entering into a cooperative stance in an investigation to improve chances of a DPA. We are also very experienced in advising on when self-reporting obligations arise following internal investigations into allegations of wrongdoing. Our strategically minded team advises clients on when they should be considering and taking steps in preparating for potential DPA negotiations.
Our unique experience in acting for Guralp Systems Ltd means that we understand the negotiation that goes into concluding a DPA, what 'cooperation' in fact involves for a corporate client, managing the competing interests of our client, the prosecutor and the judge, and ensuring the best DPA is agreed for our client.
DPAs can give rise to satellite, but challenging issues that widely affect a corporate client: reputation management, employment issues, civil litigation such as shareholder claims, questions of corporate governance and compliance. We work together with our colleagues experienced in civil disputes to provide corporate clients with a full service response to all legal and commercial issues arising from a DPA.
Recent highlights include:

Represented Guralp Systems Limited in relation to concluding a deferred prosecution agreement with the Serious Fraud Office, following an internal investigation into allegations of bribery, covering the USA, UK, South Korea and China.
A FTSE 100 mining company in a Serious Fraud Office self-reporting investigation covering Kazakhstan and numerous countries in Africa.
Acting for a global pharmaceutical company to conduct an internal investigation into allegations of corruption and regulatory misconduct in India and Dubai, resulting in self-reporting

"Completely cross-border oriented, this team has the ability to work seamlessly across continents." – Legal 500
"Very smart lawyers who are both academically astute as well as practical." – Legal 500
"Sound and knowledgeable team" – Legal 500
"High-quality and heavily experienced" – Legal 500

Nichola Peters:

"Nichola Peters enjoys a "fantastic reputation" among sources as "one of the most capable investigative lawyers in the practice area". Who's Who Legal, Investigations
"She is very knowledgeable, sensible and pragmatic... she really fights for her client." Chambers UK
Leading Individual, Corporate Crime and Regulatory Investigations, Legal 500

Michelle de Kluyver:

"Michelle de Kluyver receives widespread plaudits from international peers for her "fantastic" work on cross-border corporate investigations relating to fraud, bribery and corruption claims." Who's Who Legal, Investigations

Polly Sprenger:

Polly Sprenger has authored "Deferred Prosecution Agreements: the law and practice of negotiated corporate criminal penalties" Sweet & Maxwell, 2014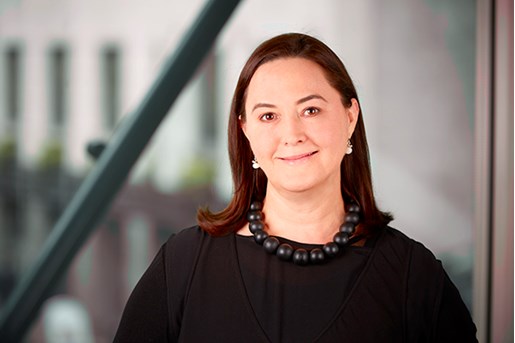 Michelle de Kluyver
Partner, Head of Global Investigations
London, UK
View profile