We are one of the largest and most experienced specialist construction law teams in the market, advising on all aspects of construction, engineering and procurement.
---
With more than 100 specialist lawyers, including 24 Partners, our Construction and Engineering team offers a full service of legal solutions to all aspects of the construction industry.
We advise on all types of construction, engineering, projects and procurement issues. The team is a true market leader, currently instructed on schemes globally stretching from landmark developments in the UK to major infrastructure projects in Africa, power projects in the GCC and South East Asia and with disputes being managed from the Americas to former CIS countries. It has a strong and well established reputation for providing clients with clear, commercial and pragmatic solutions from the inception of a project through to completion as well as when necessary to resolve disputes as quickly and cost-effectively as possible.
Our approach is based on three key platforms:
Commitment to construction
Construction is a fundamental area of our business. We are deeply committed to it. We work seamlessly with our specialists within the wider full service firm to devise strategies which enable our clients to deliver successful projects and avoid disputes before they escalate.
Thinking with our clients
We work in partnership with our clients to deliver the right solutions for their businesses. We understand their commercial and individual needs. We do not give standard responses or sit on the fence. We are commercial and direct.
Innovative solutions
We recognise the pressures on margins on construction and engineering projects. We strive constantly to find innovative approaches to difficult problems that are commercially focussed and designed to save our clients time and money.
How we can help:
Procuring works
We understand each stage in the lifecycle of a project. We also work in partnership with our clients to deliver the right solutions for their businesses.
We advise on procurement strategies and the negotiation of the documentation required for construction projects, whatever the sector in which it is based.
Due diligence
We review and report on existing and proposed construction documents to ensure that clients who are financing or taking an interest in a development are protected and aware of any risks in doing so.
Managing risk
We understand how disputes can arise and how best to avoid them. As part of a wider risk management strategy, our managing risk experience can provide proactive, strategic legal advice during the implementation phase of the project. Together with training and support, this can help you obtain the full benefits you contracted for and assist you to achieve completion of the project on time and on budget.
Problem solving & Dispute Management
If problems do arise, we can help strengthen your bargaining position and guide you through negotiations so as to achieve the best available commercial solution. We are experts in adjudication, litigation, arbitration and all forms of ADR. We are proactive and work with you to establish an appropriate strategy by effective case management, whatever the dispute. We have the experience and capacity to help you at all levels and have successfully managed some of the largest disputes seen in the sector.
Costs and Pricing
We are imaginative in our approach to pricing front end advice saving you money.
We offer innovative funding solutions to relieve the strain on cash flow which the costs of adjudication, arbitration or litigation can otherwise cause.
Control - Litigation Finance
Control is an integrated solution which brings together AG's experience in litigation financing and market know-how with a willingness to share risk and the flexibility to structure a bespoke financing package appropriate to the client and the case.
Find out more
Experience:
We are experts in advising on major development and mixed use schemes, combining our expertise with innovative, commercially focused and strategic advice helping deliver some of the most prestigious schemes around. Examples include:

Development and Mixed use schemes

Advising on the construction elements of the prestigious £7 billion refurbishment of the UNESCO world heritage site and Grade 1 listed Palace of Westminster.
Advising on infrastructure, works contracts and construction issues relating to redevelopment of the UK's largest development project at the Battersea Power Station as part of the overall £8 billion multi-phase re-development.
Advised NOMA scheme on the £800 million four million sq ft development for office, retail, residential and hotel accommodation in the centre of Manchester.
A Turkish contractor in GCC arbitration proceedings concerning a major real estate development in Bahrain.
Advising an investment SPV, as employer, on a refurbishment project of a mixed-use development in Abu Dhabi, UAE.

Residential

Advising on the creation of the UK's largest single 'build to rent' development portfolio in the private rental sector with an estimate value in excess of £400 million.
Advising Mount Anvil over a number of years on its residential schemes in London (in each case delivered under joint venture arrangements with affordable housing providers) including high-value developments at Vauxhall, Bow, Whitechapel and Canary Wharf which will deliver in excess of 3,000 new homes.
Advising Rocket Investments on the development of the Atlas Building, a 40 storey high-end residential development comprising 302 apartments, gym and spa.
Acting for Tameer Holdings on the procurement of the design and construction of the AED 6.5 billion iconic Tameer Towers project in Abu Dhabi. Work included advising Tameer's in-house team on the procurement strategy to be adopted and the commercial and legal risks associated with the terms of contract as proposed by the Bank and its Contractor.

Our specialists are part of the Firm's wider Energy & Utilities Group with genuine and extensive experience around power generation and renewable energies – including nuclear, biomass, energy from waste, solar, wind and offshore marine. Our team has an in-depth understanding of the industry and the issues, challenges and opportunities facing those who operate in it. Examples of our work include:

Power

An international developer in relation to a US$4bn power project in Saudi Arabia.
A leading Korean contractor (as part of a consortium including Japanese and European Constrictors) in connection with a US$3bn IWPP in Qatar.
A Korean contractor in ICC arbitration proceedings concerning a power station in Jordan.

Oil & Gas

A European contractor in a dispute over the termination of a new refinery contract in India with wrongful bond call claims.
A UK/Chinese JV in relation to a AAA arbitration regarding the construction of an LNG facility in Costa Azul, Mexico.
An EPC contractor in claims against its specialist engineering sub-contractor for defective workmanship relating to a major oil and gas installation project in the UAE.
A Korean utility provider regarding an oil field dispute in Western Iraq
Representing one of South Africa's leading EPC contractors in two arbitrations relating to the design, construction, installation and upgrade of two major oil and gas pipelines running between Durban and Johannesburg.

Renewables

A UK biofuels manufacturer in ICC arbitration against an Austrian contractor in relation to the design and construction of a Biofuels Plant in the UK.
The owner of a thermal power station in relation to the construction of a £250m biomass, ecostore and boiler distribution system project on a risk management and dispute avoidance basis.
A biofuels producer in relation to the construction of a £350m wheat to ethanol plant under an EPCM contract.
A state owned renewables company in connection with purchase of large on shore windfarm in Scotland during build phase.
International contractor in connection with multi million disputes arising from EfW plant project in Scotland.
On shore windfarm developer with respect to multiple disputes in connection with provision of planning and environmental consultancy services pre build phase.

Advising in relation to social infrastructure projects is a core part of our team's practice. Our strength and depth of experience is highlighted by our appointment on some of the largest, high profile and complex social infrastructure schemes. Examples include:

Education

Two decade relationship with UPP since it was established in 1998 advising on all of its student accommodation schemes which have reached a capital value of £2 billion with 30,000 beds at 14 universities and with another £1 billion in the pipeline.
Advising Pramerica Real Estate Capital's new student accommodation developments in Manchester, Newcastle and Glasgow.
Acting in a suite of adjudications (with values of over £40 million) on a local authority's social housing PFI. Disputes involved decant claims, compensation event claims and unavailability deductions claims.
Acting for FM contractor in connection with deduction disputes arising out of PFI schools project in north of Scotland.
Acting for consultant in connection with defects arising in a number of PFI Edinburgh schools.

Hotels/Retail

Advising longstanding relationships, Marks and Spencer and Sainsbury's PLC, on all aspects of their property portfolios including small concession outlets and Simply Food Stores to major distribution depots and large department stores.
Advised Tribeca in relation to its £200 million joint venture with Ashenkazy Acquisition Corporation to acquire Old Spitalfields Market.
Over a decade long relationship with Travelodge acting for them on all elements of their acquisitions, disposals and construction of new hotels.
Advising the owner on the procurement, construction and management contracts in relation to a new 5* hotel in Dubai.

Health

Advising a joint venture between Kajima and Sir Robert McAlpine on a £630 million mental health hospital redevelopment in South London including the construction of over 830 new homes and commercial offerings.
Acting for a major health trust in disputes surrounding a £400 million hospital development in Manchester.

Our team is widely experienced across the full spread of economic infrastructure projects, with particular experience in the rail, air and infrastructure sectors globally. Our clients include EPC contractors, governments, consultants, sponsors and sub-contractors. Examples of our experience include:

Rail

Advising on disputes regarding HS1.
Acting for UK rail contractor in relation to a £20m adjudication regarding the upgrade of network services.
Acting for a contractor in an arbitration regarding the design and construction of the extension to the Taiwanese High Speed Rail project.

Industrial Facilities

Acting for a German manufacturer/supplier in disputes arising from alleged defects in plant supplied for a smelter facility in China.
Representing a North American/Turkish joint venture in a US$450m ICC Arbitration concerning the design and construction of a magnesium oxide plant in Jordan on an EPC basis.

Offshore

Representing a Korean shipbuilding contractors in respect of two separate arbitrations worth US$ 400 million concerning off shore drilling rigs which included complex issues of delay analysis and contractual interpretation.
Acting for the owner of Offshore oil and gas processing platform in the Arabian Gulf in UNCITRAL arbitration proceedings defending contractor's claims and pursuing owner's counterclaims for defects.
Acting for a marine engineering sub-contractor in relation to claims for additional payment regarding an offshore pipeline project in Thailand.
Acting for a Dutch offshore platform manufacturer in disputes regarding the design of a major drilling rig.

Road

Acting for an international contractor in ICC arbitration proceedings seated in Bucharest regarding a road project in Romania.
Acting for an international contractor in ICC arbitration proceedings seated in Paris in relation to a road project in Azerbaijan.
Acting for the Abu Dhabi Department of Transport on the award of eight long term concession agreements for the design, build, finance, operation and maintenance of new state of the art car parks in the centre of Abu Dhabi.
Acting for an SPV in relation to disputes surrounding defects to the M40 under a 25 year PFI concession.
Acting for a Japanese contractor in relation to an arbitration regarding the termination of a major trunk road project in East Africa.

Airports and Ports

Advising on the procurement strategy for the design and construction of the new Bahrain Southern Passenger Airport Terminal and Concourse.
An international contractor in formulating an US$ 30 million claim relating to the design and construction of Dubai Airport, Terminal 3.
Advising a consortium of contractors on their bid for the award of the design and construction contract relating to the new airport projects in Muscat and Salalah. Work has included drafting a consortium agreement, advising as to the integration of project contracts and consultant appointments, reviewing and advising on the RFP and model form contract, providing advice as to risk management strategies and work allocation matrix.
Acting for Korean Contractor in an ICC Arbitration over the design and construction of a new port facility in Oman.
Representing the Ministry of Transport of Bulgaria in relation to disputes including ICC arbitration in respect of design and delay issues arising from the construction of the new Sofia Airport.
Acting for an international baggage handling company in a $50 million ICC arbitration in respect of the baggage handling system at an international airport in the GCC.
Acting for major Scottish airport providing advice from inception to completion of its construction works.

Our team has extensive experience of advising public and private sector clients on disputes arising out of the construction, operation and maintenance of all forms of PFI and PPP Projects. Our expertise ranges from identifying areas for operational savings, resolving issues of contractual interpretation and pursuing and defending claims for time, compensation, interface issues and performance deductions.

Working with government departments, local authorities and private sector operators, our team has an in-depth understanding of the sector, its challenges and the opportunities facing those within it.

Local authorities

A number of Local Authorities in Adjudications with values of up to £40m relating to both HRA and non-HRA PFI housing schemes arising from the decant process, incomplete construction works, operational failings, compensation event claims and non payment of Central Government funding to a Developer.
Acting for a Local Authority in the leading case on payment mechanisms in PFI Lift Projects (Community 1st Oldham (Chadderton) Ltd v Oldham Metropolitan Borough Council [2015] All E & (D) 144).
Acting for a Local Authority in a succession of disputes in relation to a social housing PFI.

Education

A number of SPVs in relation to various disputes with Local Authorities under Building Schools for the Future schemes arising out of Unavailability Deductions, remedial works, the scope of variations and issues of professional negligence.
A number of Local Authorities in Adjudications with values up to £20m in relation to a multiple phase Building Schools for the Future PFI schemes addressing interface issues, responsibility for additional asbestos, disputes as to contractual interpretation and claims for additional time and cost.

Healthcare

Representing NHS Trusts, Project Co's and Investors in more than 20 healthcare PFI disputes including Peterborough City Hospital and Hereford & Worcester Hospital.

Waste

Acting for a PFI contractor in relation to £20m disputes regarding delays to a waste PFI project including Judicial Review.
Acting in relation to the termination of the UK's largest Waste PFI project.
Advising SPV in respect of the design, construction and commissioning of a mechanical biological treatment plant and associated waste transfer stations for a £75 million PFI project.

We advise on risk management, dispute avoidance and dispute resolution. We believe we understand the issues, challenges and opportunities facing those who operate within these diverse industries. We draw on this in-depth understanding of the water industry to deliver advice that is not only technically excellent but also commercially robust. Examples of our experience includes:

A contracting JV to manage risk on a £250m scheme to construct a waste water treatment works, Including advising on the renegotiation of a major subcontract partway through the project; assisting with the resolution of actual and potential disputes without escalation; and dealing with the insolvency of a major M&E subcontractor.
A UK contracting JV in relation to a broad range of disputes (from £500,000 up to £60 million) concerning the refurbishment and/or replacement of 246 wastewater to water treatment facilities across the South of England.
A water company in a succession of disputes against a JV arising from the £136m contract for the design, build and re-commissioning of an extension to a process treatment plant, de-watering facilities and addition of a new incinerator at a processing centre.
Advising the employer of a large power project in relation to litigation regarding breaches of Oman Standard Electricity Regulations, breaches of contract and the related power purchase agreement.
---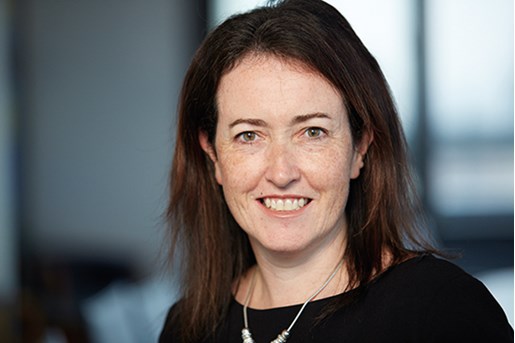 Nancy McGuire
Head of Group Real Estate
United Kingdom
View profile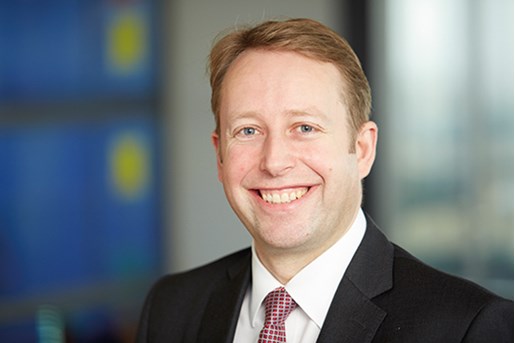 Jonathan Tattersall
Head of Construction and Engineering London, UK
View profile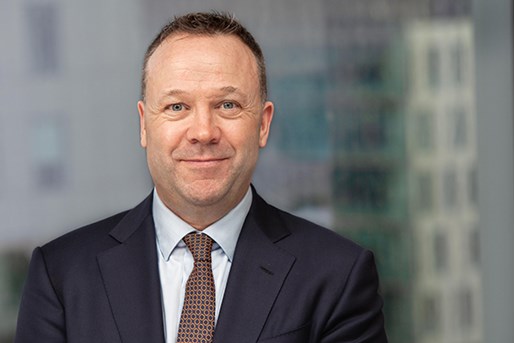 Andrew Greaves
Partner, Construction, Engineering
Manchester
View profile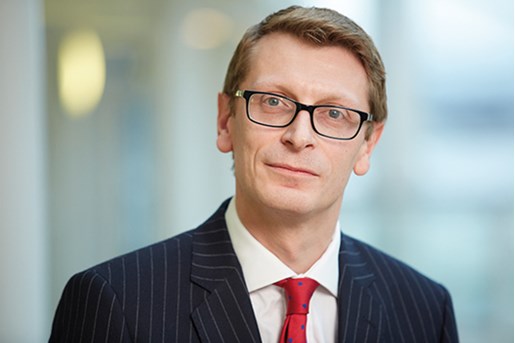 James Reynolds
Partner, Head of Non-Contentious Construction and Engineering Leeds, UK
View profile