The modern corporate must now contend with an ever-expanding range of offences which can be brought by well-resourced and sophisticated regulators and law enforcement agencies.
---
Organisations must be alert to any misconduct in their operations, but also know how to react in the event that they are approached to provide potentially sensitive business information to bodies and agencies with a track record of imposing significant penalties, restricting certain new/existing business, and causing extensive reputational damage.
Addleshaw Goddard has extensive experience advising clients under regulatory and prosecutorial scrutiny to guide them through what is often an unfamiliar and uncertain process. We have an excellent track record of managing the relationship with the regulator or enforcement agency to ensure that appropriate challenge is deployed, and the correct strategy is identified for the right case at the right time. We have acted on some of the most high profile cases and provide advice right from the very start of an investigation through the various other components of an investigation including: document production; interviews; written and oral submissions; settlement discussions; contested hearings and trials.
Our lawyers have guided clients through investigations brought by the full spectrum of financial regulatory bodies including the Prudential Regulation Authority (PRA), Financial Conduct Authority (FCA), Payment Services Regulator (PSR), and Financial Reporting Council (FRC). We have also acted for clients under investigation by the Serious Fraud Office, Her Majesty's Revenue and Customs (HMRC), Information Commissioner's Office (ICO), the Official Receiver, the Insolvency Service and the Pensions Regulator.
We also provide advice to clients concerned with non-financial criminal investigations and prosecutions brought by the police and other investigative authorities and prosecutions led by the Crown Prosecution Service and other bodies.
Our recent experience includes:

Advised Güralp Systems Limited regarding an SFO and US DoJ investigation into payments made to a South Korean public official researcher. Negotiated the first deferred prosecution agreement with the SFO granted to a SME, with no fine levied.
Acting for a European head-quartered multi-national in an investigation by the SFO into allegations of bribery and corruption in the Middle East;
Defending FCA investigations brought against a number of corporates alleged to have committed market abuse (including a number of 'twin track' civil and criminal investigations) and to have breached the European Market Abuse Regulation by delaying the disclosure of inside information;
Acting for a global investment bank on an FCA investigation into corporate banking AML systems and controls
Acting for PricewaterhouseCoopers LLP and one of its partners in the successful defence of an FRC investigation into CASS reports to the FCA in respect of Barclays Bank plc
Acted on behalf of a company facing prosecution by the Information Commissioner's Office (ICO) under Section 55 of the Data Protection Act 1998 for the alleged unlawful obtaining of personal data. Following successful legal argument at trial, the ICO conceded there was no realistic prospect of conviction, offered no evidence and our client was acquitted of all charges.
Represented a nurse concerning allegations of gross negligence manslaughter. Following successful representations advanced by our lawyer prior to interview, the CPS decided to take no further action and no criminal charges were brought.
Successfully defended high-profile individuals and large corporates against charges of serious offences.

Working With Law Enforcement
Current Practice in the Private Sector
Civil and Criminal Remedies for Asset Recovery
Legal Professional Privilege and Investigations

Nichola Peters:

Nichola Peters enjoys a "fantastic reputation" among sources as "one of the most capable investigative lawyers in the practice area". One impressed peer adds, "I would definitely refer work to her when I have a conflict." Who's Who Legal, Investigations
"She is very knowledgeable, sensible and pragmatic... she really fights for her client." Chambers UK
Leading Individual, Corporate Crime and Regulatory Investigations, Legal 500

Michelle de Kluyver:

"Michelle de Kluyver receives widespread plaudits from international peers for her "fantastic" work on cross-border corporate investigations relating to fraud, bribery and corruption claims." Who's Who Legal, Investigations
Michelle de Kluyver possesses "great knowledge of EU and UK sanctions law" applaud peers – one of whom notes "She's excellent and knows the issues very well." Who's Who Legal, Who's Who Legal, Trade & Customs – International Sanctions

Polly Sprenger:

"Former head of strategic intelligence at the SFO, Polly Sprenger is noted for her private prosecutions and fraud investigations practice, with expertise in the retail and hospitality industries. An interviewee says that "she's a specialist fraud litigator and a very able advocate." Another adds: "Her appetite and her ability to seek practical and commercial solutions for her client, using criminal and civil jurisdictions in the UK, are exemplary."" Chambers UK

Erin Shoesmith:

"She's just got everything; she works very hard, develops good judgement and looks after clients." – Chambers UK
"A fantastic lawyer who is that great mix of technical and commercial" – Legal 500
"She's highly responsive and brings real depth of knowledge and experience to her clients," reports one source, while another notes that she "covers all the bases and gives carefully considered and rounded advice." – Chambers UK

David Young:

"David Young is a "big hitter" in the health and safety space and is highly regarded for his management of fatal injury matters as well as his long-standing experience in internal and HSE investigations, inquests and prosecutions. Clients say he is "very commercial and pragmatic, and he gets very good results."" – Chambers UK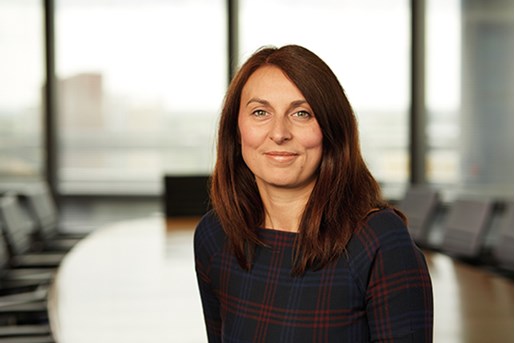 Erin Shoesmith
Partner, Health & Safety United Kingdom
View profile