In a market where managing risk is vital, our highly experienced Product Litigation, Safety and Recall team will get the right results for you.
---
Consequences of a product safety or liability incident can be huge with the average cost of a recall estimated to be £6m.
But it's not just the actual cost, news of a safety issue can spread rapidly and there are sizable risks to content with such damage to your reputation / valued brand names and share price decline. Sales of your competitors' products tend to go up when brands are off the shelves and you may never get that shelf space back.
The repercussions will largely depend on the way you react which is why it is so important to have the support and contingencies in place if things go wrong.
HOW WE HELP OUR CLIENTS
A "ONE STOP SHOP" SOLUTION, WITH A BESPOKE TEAM OF EXPERTS COVERING EACH ONE OF YOUR REQUIREMENTS
We provide a comprehensive offering on product liability and product safety, with a team of experienced criminal and civil litigators who work together to advise on all aspects of a product's lifecycle.
GUIDANCE THROUGH EVERY EVENTUALITY
Our team can guide you at every point, from when a concern first arises as to a potential issue, through the information gathering and risk assessment process. If there is a safety issue, we can help liaise with regulators and guide you through the process of any corrective action.
HELP WITH PLANNING AND PREPARATION
Whether you are an established manufacturer or retailer. expanding your range or new to market, we can help you plan and prepare by helping you draft or update your product safety and recall policies and response plans supporting that with relevant training for key people in your business. We can also help you horizon scan for coming risks.
MINIMISING LEGAL AND REPUTATIONAL RISKS
At all times our focus is on minimising legal and reputational risks, and the disruption to your operations, while finding commercial solutions to get you and your company back to business as usual.
LITIGATION EXPERIENCE WHERE IT COUNTS
We support clients involved in threatened or actual claims, from defending group actions from consumers to pursuing suppliers for the supply of defective products, our expert team have dealt with product litigation on all fronts and guide clients through the process at every stage.
Obtained victory for GSK in its defence of over 100 claims brought under a Group Litigation Order, along with an award for costs, in part on an indemnity basis. The case featured as one of The Lawyer's Top 20 Cases of 2019 and has made new law on the assessment of whether medicine is a defective product under the Consumer Protection Act 1987. Continues to act in relation to recovering GSK's costs, in respect of which the third party litigation funder recently paid GSK £5million in settlement of their liabilities for GSK's costs;
Advising a large group of defendants in relation to a potential diesel emissions group claim brought against them, over the alleged use of "defeat devices" in vehicles;
Acting for a global pharmaceutical company in defence of a number of English, Scottish and Northern Irish claims for compensation brought in respect of the use of the H1N1 vaccine;
Acting for a global supplier of electronic components in the defence of a claim relating to allegedly defective components supplied and used in airbag control units sold to third party OEMs;
Trusted advisors to a number of leading food & drink brand manufacturers, including Britvic and Diageo, on product safety/recall issues in relation to their leading brands;
Acting for a Fortune 500 company in a series of liability insurance arbitrations concerning losses in excess of $300, arising from one of its products installed in residential homes;
As part the firm's wider instruction by Volkswagen to advise in respect of its alliance with Ford, we were instructed to advise on product liability and safety aspects of the deal;
Coordinating on an international basis a number of large recalls of consumer products on behalf of market-leading international brand names, including the recall of non-compliant products in the cosmetics, consumer electronics, retail and consumer and automotive sectors.

WE OBTAINED VICTORY for GlaxoSmithKline (GSK) in its defence of one of the largest pharmaceutical group actions in the UK, concerning its antidepressant drug Seroxat, and became the first UK law firm to be awarded GSK's Global Litigation Law Firm of the Year.
WE HAVE RUN NUMEROUS CASES for both claimants and defendants supported by some form of Litigation Finance.
WE ARE TRUSTED ADVISORS TO MANY FTSE 100 and FTSE 250 companies including GSK, Britvic, Diageo, and Haribo.
WE HAVE ADVISED ON THE WORLD'S LARGEST STRATEGIC ALLIANCE in the automotive industry.
WE CAN ADVISE ON INTERNATIONAL MATTERS in all major jurisdictions.

"The product liability expertise within this team is second to none. They are extraordinarily diligent, committed and thorough. They work very closely with their clients, to harvest industry and sector specific know-how, and to understand stakeholders' competing priorities. An excellent all-round service." (The UK Legal 500, 2023 – Product Liability: Defendant)

"The Addleshaw Goddard product liability defence team stands out for the depth of its experience in both the litigious and advisory spheres. The AG team's successful defence of the Seroxat Group Litigation for GlaxoSmithKline is one of the most notable product liability defence successes of recent years. The team combines technical expertise with strategic skill and particularly impressive client and sector knowledge. The team works daily on product safety matters so when product liability disputes arise they are already deeply immersed in the relevant sector issues." (The UK Legal 500, 2023 – Product Liability: Defendant)

"The Products team is one of the long standing groups in this area who have handled a really wide range of regulatory and crime work relating to allegedly defective products as well as heavyweight civil litigation. I have worked with them extensively on the latter, which included the long-running Seroxat Group litigation, in which the team acted for GSK. Their experience in this and similar actions, including products insurance arbitrations in the same sector, alone makes them market leaders given the complexity of issues that arose and the creative thinking needed to deal with them." (The UK Legal 500, 2023 – Product Liability: Defendant)

"Cecile Burgess, a recent Partner is excellent. A thorough solicitor ideal for the no-stone-unturned approach that corporate defendants routinely expect. Mark Chesher was also made up recently and draws on long term experience in the sector and at the tough end of litigation in Group Actions." (The UK Legal 500, 2023 – Product Liability: Defendant)

"All of the individuals I have worked with are all over the details and have a very high level of knowledge and skill in their areas. They are also very personable and willing to go to great lengths to get results for the clients. They are fantastic on the law, the facts, and the practical/commercial side of things." (The UK Legal 500, 2023 – Product Liability: Defendant)

"The team work incredibly well together, and all members combine to go above and beyond. They have a camaraderie that makes them fantastic to work with. They are very collaborative." (The UK Legal 500, 2023 – Product Liability: Defendant)

"AG fields an extremely strong product liability team, which draws upon experience in a series of high-profile cases, including group actions, which have been at the forefront of the development of the law, and practice in this field. They have the kind of experience that few firms can lay claim to." (The UK Legal 500 2022 – Product Liability: Defendant)

"Particularly adept at representing large corporations, including household-name retailers and manufacturers. Strong bench of both criminal and civil litigators." (Chambers and Partners, 2022 – Product Liability: Mainly Defendant)

"The team has a great reputation in relation to defendant product liability work and has acted on some of the most high-profile recent mandates in this area" (The UK Legal 500 2022 – Product Liability: Defendant)

"An experienced team known for defending product liability claims, particularly in the technology and food and drink sectors. Assists clients with product safety matters, including risk assessment, regulatory compliance, pre-launch auditing and product recalls." (Chambers and Partners, 2022 – Product Liability: Mainly Defendant)

"The AG product liability defence team stands out for the depth of its experience and quality of its clients. It has particular strength in the life sciences sector in general, with exceptional strength in the pharmaceutical sector. The team also provides regulatory and business-to-business disputes advice to an impressive range of clients, with the food and beverages sector also a source of strength." (The UK Legal 500 2022 – Product Liability: Defendant)

"Uniquely, AG's broad practice, spanning from the regulatory and advisory space to defence work, aligned with the their spread across a number of sectors (life sciences, retail/consumer, manufacturing and tech), means they have real strength and depth in the market. It all fits seamlessly alongside their wider disputes department within the firm." (The UK Legal 500 2022 – Product Liability: Defendant)

"The product liability team at AGs is one of the go-to teams for defendants in this complex field of litigation. The team is adept at handling not just the detail of the legal issues, but, more importantly, the complexities of and pitfalls of group litigation in this context with a calm strategic resolve." (The UK Legal 500 2021 – Product Liability: Defendant)

"Addleshaw Goddard is a serious player in the field of product liability law" (The UK Legal 500, 2021 – Product Liability: Defendant)

"They understand the clients' needs and have very good tactical and strategic nous" (Chambers and Partners, 2021 – Product Liability: Mainly Defendant)

CECILE BURGESS: "Cecile Burgess is a superb lawyer, great tactical skill and is superb to work with." (The UK Legal 500, 2023 – Product Liability: Defendant)

MARK CHESHER: "Mark Chesher is everything you could want from an instructing solicitor: knowledgeable, sound in judgement and a great team-player." (The UK Legal 500 2021 – Product Liability: Defendant)

Related Insights

THE SEROXAT SERIES – HOW TO NAVIGATE PRODUCT GROUP LITIGATION

Welcome to the Seroxat series, where AG and Henderson Chambers – who acted for GSK – discuss the key takeaways from GSK's victory in its defence of the long-running Seroxat group litigation.
Access the series >



---

MAJOR SUCCESS FOR AG PRODUCT LITIGATION TEAM WITH INDEMNITY COSTS AWARD FOR GSK IN LONG-RUNNING SEROXAT LITIGATION

Sandra Bailey & others v GlaxoSmithKline UK Limited [2020] EWHC 1766 (QB)
Access the article >

---

External Publications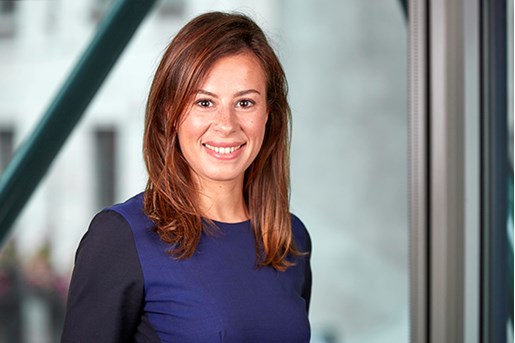 Cécile Burgess
Partner, Dispute Resolution
London, UK
View profile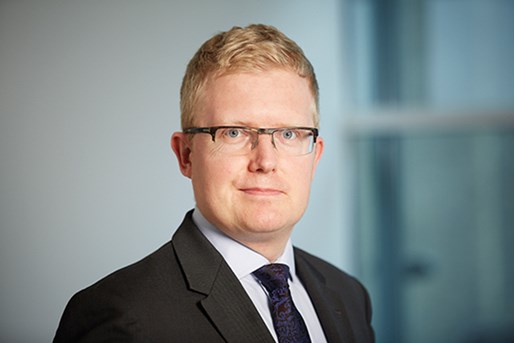 Mark Chesher
Partner, Dispute Resolution London, UK
View profile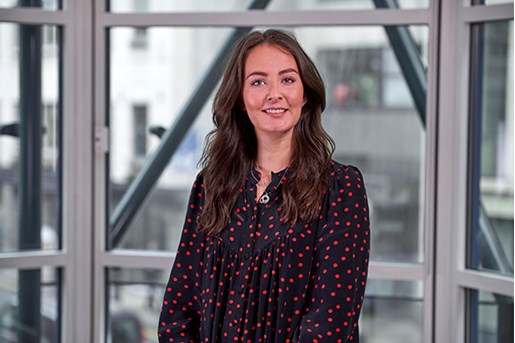 Megan Goodman
Associate, Commercial Disputes
London
View profile