Our public inquiries team, led by Erin Shoesmith, encompasses not only experience in providing representation at inquiries, but also expertise that extends across the full range of the firm's practice areas.
---
The team includes members with in depth knowledge of health and safety, corporate crime, dispute resolution, reputation management and contentious insurance disputes. It amounts to a large resource pool situated across the UK, which can be quickly mobilised, and has the breadth of expertise to manage the demands of a public inquiry.
We have experience of acting at major public inquiries in recent years, for both individuals and organisations across a broad range of topics.

We are advising several clients in connection with the UK Covid-19 Inquiry and Scottish Covid-19 Inquiry, set up to examine the UK's response to and impact of the Covid-19 pandemic;
We are acting on behalf of a Core Participant at the Grenfell Tower inquiry;
We are advising a witness in the Post Office Inquiry, established to gather a clear account of the implementation and failings of the Horizon IT system at the Post Office over its lifetime;
The team are supporting a leading care institution in Scotland to provide written evidence to the Scottish Child Abuse Inquiry;
We act on behalf of a Core Participant in the Scottish Hospitals Public Inquiry, set up to investigate the construction of the Queen Elizabeth University Hospital Campus, Glasgow, and the Royal Hospital for Children and Young People, and Department of Clinical Neurosciences, Edinburgh;
We represented three bereaved families as Core Participants at the Manchester Arena Bombing inquiry. As a result of the inquiry's findings, the Home Office has published draft legislation, known as Martyn's Law, which will place requirements on those responsible for certain publicly accessible locations. Read our insight on the draft bill here;
We advised a witness in the Infected Blood Public Inquiry, an independent public statutory inquiry into the use of infected blood and the request relates to the development of research into screening for the detection of variant Creutzfeldt-Jakob Disease (vCJD) in humans;
Members of our team have also:

worked on the Jersey Care Inquiry in relation to historical abuse of children in care;
represented a Core Participant in the Mid-Staffordshire NHS Foundation Trust public inquiry;
acted as special advisor to a Parliamentary Inquiry into misconduct in the private investigations industry in the wake of the phone hacking scandal;
advised an organisation which gave evidence to the independent investigation into the maternity and neonatal services of the University Hospitals of Morecambe Bay NHS Foundation Trust;
advised Sir Christopher Kelly on his independent public review of the causes of the capital shortfall at Co-operative Bank plc; and
prepared senior bank executive for appearances before the Treasury Select Committee.

Public inquiries are convened by the Government to investigate events which have or could cause public concern. They often take place where people have suffered or lost lives.
The inquiry will look at:

What happened?
Why did it happen?
Who may be to blame?
What can be done to prevent this happening again?

The chairperson of the public inquiry may designate a person, a group, or an organisation who has a direct and significant involvement or interest in the subject of the inquiry as a core participant. The core participant will have rights to see evidence, attend hearings, make opening and closing submissions, and may be permitted to question witnesses.
The gravity, scope and complexity of the subject matter usually means that public inquiries hear evidence over long periods of time.
The output of a public inquiry will include lessons learnt and recommendations, a select committee may follow up to make sure the government acts on recommendations.
Public inquiries are almost always high profile and heavily scrutinised by the media, they often create public debate or even make headline news in the press.

Public inquiries can take a statutory or non-statutory form.

STATUTORY INQUIRIES:

are held under the Inquiries Act 2005;
are convened by a government minister when particular events have caused, or are capable of causing, public concern, or there is public concern that particular events may have occurred;
have broad powers to compel the production of documents by individuals and businesses and the provision of witness evidence; and
include a presumption that hearings will take place in public.

NON-STATUTORY INQUIRIES HAVE:

greater flexibility as to procedure; and
no legal powers for the production of evidence.

It can be a daunting prospect to find that you or your business are involved in a public inquiry. We understand this and can guide you through the stages of a public inquiry.

We can advise or assist people and organisations about their involvement in a public inquiry. That includes public bodies, businesses and individuals, whether as a core participant or a witness.

We provide support on the broad issues arising from a public inquiry including upon:

reputation management;
funding to support participation;
insurance;
governance, establishment documentation, process, sequencing and stakeholder communications;
documentation - capturing and reviewing large quantities of documentation on bespoke IT platforms;
witnesses - meeting and preparing witness evidence whilst sensitively handling highly emotive issues;
factual analysis and report drafting;
support ahead of public hearings, parliamentary committee appearances and the provision of oral evidence; and
litigation arising from an inquiry.

Our work and advice may attract legal professional privilege depending on our role.

We will work with you to understand your concerns and wider objectives and adopt an approach that focuses on these whilst seeking to protect your reputation. Our support may include pushing the inquiry to answer your questions or investigate particular issues.
Within our team we have lawyers who specialise in and have extensive experience of:

Public inquiries
Health & safety
Global Investigations
Corporate manslaughter
PRA, FCA, PSR and FRC Regulatory investigations
Disclosure and large scale document review exercises
Civil and criminal litigation
Reputation management
Funding
Insurance
Parliamentary inquiries into matters of public interest
Witness preparation training - we have worked closely with clients on witness familiarisation training ready for significant public inquiries, High Court cases and international arbitrations.

2024 CHAMBERS – We have been ranked as a Band 2 firm within their newly formed 'Public Inquiries' rankings.

"They are an excellent team with a lot of experience in this field."

"Addleshaw Goddard are first-rate at client service."

"They always manage to get the right people on the case at the right time."

"Addleshaws are an outstanding firm with a healthy ethos and a progressive view on how to conduct this kind of work."

---

2024 UK LEGAL 500 – Our Health and Safety team is recognised as a Tier 1 firm within the North-West, and a Tier 2 firm within London and Yorkshire.

''The deeply impressive Erin Shoesmith leads the team to truly brilliant effect. The practice works intensely and with huge commercial awareness to the highest standards, leaving clients with the correct impression that their every need has been factored in, addressed and sorted out.'

'Very good understanding of the issues and industry, excellent at strategy, very proactive and sensitive to the commercial and reputational issues'

'Erin Shoesmith, the senior partner, is at the very top of her game and this sector.'

'Priscilla Addo-Quaye is an exceptional senior associate and a leader in her own right. The rest of the team works as one unit to get to the very bottom of every problem and solve it. The key is that this team has a completely genuine interest in their clients and an unparalleled track record of getting to the heart of the issues and solving them.'

'Strength from top to bottom. Highly experienced team. Good strategic thinkers. Exceptionally experienced in complex cases.'
---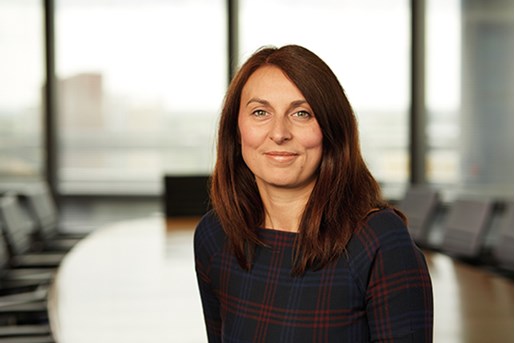 Erin Shoesmith
Partner, Health & Safety United Kingdom
View profile