Our corporate lawyers are driven to be leaders in their chosen markets.
---
Whether you are a FTSE100, or a family business, our approach to client relationships is the same - we bring commercial acumen, strong expertise, and relevant advice to every transaction .
We provide a complete service to clients and have strong coverage across all of the key corporate law specialisms, in the UK and internationally. Our Partners and other lawyers also bring clear geographic, sector and market insight, which is key to the multijurisdictional deals we manage and transact.
Our reputation for outstanding quality and certainty of service is built upon long-term relationship investment. It means we understand the mindset and requirements of a diverse range of clients, from listed businesses to family and privately owned businesses, from start-ups to multinationals, from financial institutions to funders.
And, we are the first amongst equals across a range of sectors, particularly the Energy, Financial Services, Leisure (hotels, pubs, gaming, travel), Real Estate and Retail and Consumer markets. Whatever the matter, our work is characterised by strategic alignment with our clients, their businesses and their transactional goals.
Learn more below about each of our specialist practice areas:
Our work is frequently across borders, and our fully integrated approach, working with colleagues in our own offices and in our best friend firms means we can deliver commercially and regulatorily complex transactions wherever required.
Our award-winning private equity team maintains strong relationships with all of the UK's leading equity houses. We also have significant experience of domestic and international mergers and acquisitions, disposals, joint ventures, reconstructions and other forms of equity and debt financing.
Our lawyers are also particularly active advising numerous sponsors of domestic flotations and underwriters of equity issues, both on the main market and AIM. The institutional side of our City practice is also well placed to advise corporate finance clients, with strong expertise in company, securities, compliance, commercial and tax.
Testimonials
"You're made to feel like you're the only client. Because they know us well, they know our expectations in terms of advice and know our risk appetite; they can offer more tailored advice."
"They know how to negotiate and offer a commercial, balanced approach."
"Excellent client service with partners who will roll-up their sleeves and lead from the front."
Chambers UK 2016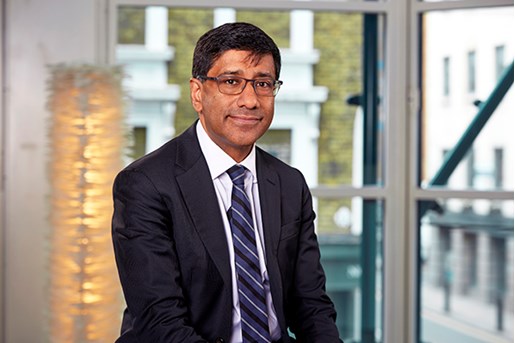 Yunus Seedat
Divisional Managing Partner, Corporate and Commercial
View profile
---
Resources