The increasingly complex and international environment in which businesses operate makes disputes a commercial inevitability.
---
But not all disputes call for the same legal response. The successful resolution of a dispute, whatever the size or complexity, requires lawyers with excellent experience and a wide range of legal and commercial skills.
That's where Addleshaw Goddard comes in.
We have a strong reputation, nationally and internationally, as a dispute resolution practice which helps clients, whether corporate, including FTSE companies, government and public bodies, key financial institutions or high-profile individuals, to protect their immediate and long-term commercial interests and secure value from commercial relationships. We listen to our clients and understand their business strategy. We spend time with them, to appreciate their businesses and what success looks like for them. We know how to achieve the crucial advantage in litigation and dispute management.
The team is made up of 33 Partners and more than 100 Associates, and includes those with a broad commercial litigation background and highly specialised experts in key practice areas. We have highly regarded teams on the ground in both Asia and the GCC and work with correspondent law firms around the world to deliver whenever and wherever required.
We are familiar with all forms of commercial civil disputes and corporate crime matters. We advise in relation to domestic, international and cross-border litigation, arbitration, alternative dispute resolution, regulatory investigations and risk management. We also represent clients in public law matters.
Our lawyers have appeared before all commercial divisions of the High Court, the Court of Appeal, the Supreme Court, and the Court of Justice of the European Union. We have been instructed in international arbitrations under the main arbitral rules and seated in all the main arbitral centres and frequently participate in all forms of dispute resolution.
Keep reading for more information, or to speak to one of our specialists, please don't hesitate to get in touch.
Our litigation practice areas are:

Legal 500 UK Awards 2019

Winner - Dispute Resolution Firm of the Year

Chambers 2018

"Their strength is in having good-quality people, and the depth of teams they can bring in for big-ticket stuff."

"They are commercially minded and give sensible, pragmatic advice."

"They have given advice that the business can understand and which doesn't require us to spend a long time translating it."

Legal 500 (2017)

"Addleshaw Goddard 'has a stellar reputation; the practice has excellent quality clients that receive the best advice'."

"Commended for its 'strength-in-depth' Addleshaw Goddard is 'first-rate in handling complex and sensitive litigation, and obtains optimal results'."

We have seen several of the major IT suppliers seeking to make multi million pound claims against large organisations who have customers, suppliers and/or employees using systems which connect directly and/or indirectly (and in some instances to a very limited degree) into the IT suppliers' software. Software under licensing disputes (and related claims concerning alleged indirect use and/or indirect access to systems), can therefore arise in all businesses, across all sectors – particularly those organisations with large IT systems.

We have resolved many such disputes and continue to assist clients in substantially reducing/eliminating these claims. We acted on the leading case in this area (SAP UK Limited v Diageo Great Britain Limited [2017] EWHC 189 (TCC)).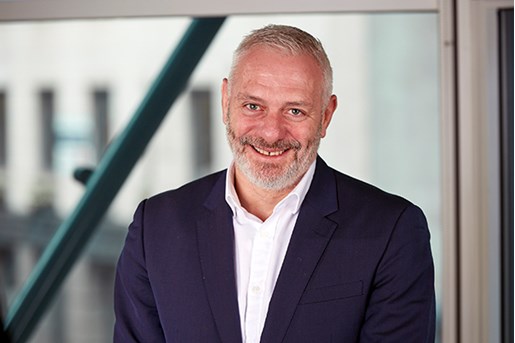 Michael Barnett
Partner, Dispute Resolution
London, UK
View profile