In the real estate sector, we look at the whole picture
---
As one of the firm's key areas of expertise, real estate is at the heart of Addleshaw Goddard.
We view real estate in the broadest sense, taking into accounts all aspects impacting the built environment in which we operate. It will always include the physical land or the building constructed on that land but it doesn't stop there. What about the design of the building, its energy consumption and how technologically future-proof it is, how the land or building is financed (whether debt or equity), and the issues relating to public property companies? The list goes on...
At AG we bring together lawyers from different disciplines who operate in various parts of the world, all of whom have extensive experience advising in the real estate sector.
We have a number of dedicated teams specialising in specific asset classes of the real estate market. Whether our clients work in one specific area or across multiple sub-sectors, we offer insight, expertise and first-class legal advice driven by innovation, research and market intelligence.
Core Areas of Focus:
"The advice they give I find to be very clear and concise, and they have a very commercial approach. Whilst they're always seeking to ensure their client is well protected and well advised from a legal standpoint, they also tend to have a good eye for the commercial environment in which we operate."

"They do a good job, communicate at a high level and are responsive. They know how we work and seem to understand what we're looking for. The team as a whole works well and things get done quickly."


"They are consistently high-quality. Response and availability are both very good and the quality of the advice is excellent."


"We find them to be very proactive and responsive. Their communication has been first-class and their approach is very detailed in every respect."


"We are lucky to have continuity with the team."

Chambers UK 2016

Real Estate Brochure

We are proud of our award-winning Real Estate Practice. As one of the largest offerings in the market we are built to effectively manage the property asset lifecycle from acquisition to exit. We'd like to share with you some of those highlights.

Download our Real Estate brochure here

AG at a Glance

With a team of over 330 lawyers we are one of the largest practices in the market and one of a small cadre of firms that have a truly 360° real estate offering, coupled with the scale to provide real estate advice from pre-acquisition to exit.

Find out what sits behind our success

---

From planning reforms, Build to Rent and the opportunities in the Private Rented Sector to the impact of emerging technology trends, there are some exciting hot topics and debate in the Real Estate sector at the moment.

Working with developers, councils and other Real Estate organisations we have produced a whole range of reports and analysis on the key issues and opportunities in the sector. These are available to download below.

OM5G: The impact on Real Estate

The report features contributions from over 80 industry experts, and thought leadership pieces on how 5G will impact cities, housing, offices, retail and logistics.

Build to Rent Report (2019)

How has the BTR market evolved? We discuss the new emphasis on service delivery and how the planning system finally recognises that BTR is different from build for sale.

The Real Insights Series (2018)

From CVAs, renewable energy opportunities, to tips on how to deal with unforeseen ground conditions or the removal of trespassers from commerial property, these short videos address some of the key challenges that businesses within the real estate sector are facing in today's environment.

Logistics: How soon is now? (2017)

Our report, "How soon is now?" gathers the views of leading investors, developers, occupiers and operators and sets out policy recommendations on how the logistics sector should respond to the current challenges and opportunities.

Student Accommodation (2015)

With over £6 billion of investment in purpose-built student accommodation in the UK, the sector presents real opportunities for domestic and foreign investors. But are universities fully maximising the potential benefits, and what does the future look like? Download our report Education Nation - The Graduation of Student Housing to find out more.

Build to Rent (2015)

The report outlines how Britain is on the verge of a rental revolution with around £30bn of institutional investment earmarked to build and mange homes for rent. Download our report Build to Rent: funding Britain's rental revolution which explores how Build to Rent could bring substantial additional finance for housing investors who have traditionally developed, offices, shopping centres and warehouses.

Retail's Digital Future (2015)

Discover how emerging technology trends could affect the retail and real estate sectors (report published by AG in partnership with the British Council of Shopping Centres).

Private Rented Sector (2015)

Making Renting Viable - download our first Private Rented Sector (PRS) report which provided an in-depth overview of early PRS schemes and evaluated some of the barriers that held back the sector. With the country's demand-supply imbalance of housing set to grow, the emergence of a PRS backed by institutions has long been talked-up, but is now starting to become reality.
---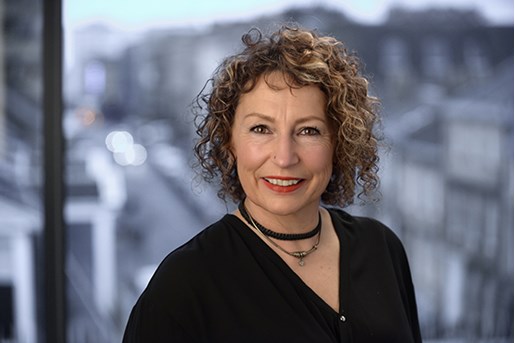 Alison Newton
Partner, Co-head of Real Estate Sector
View profile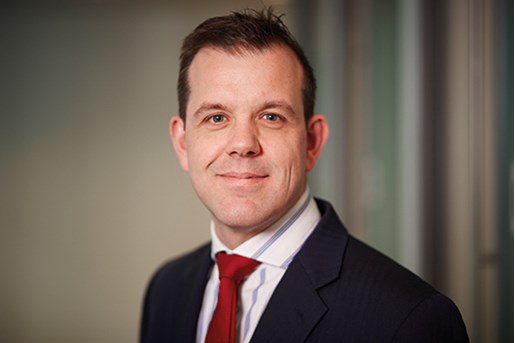 Andrew McVeigh
Partner, Head of London Construction and Co-Head of Real Estate Sector
London, UK
View profile