Addleshaw Goddard's transport team is recognised as one of the most experienced in the sector, with key expertise across a range of transport projects both in the UK and overseas.
---
High profile issues such as HS2, airport expansion in the South East, the 'Northern hub' and increasingly congested motorways have put the transport sector at the centre of the debate about the UK's future development.
There is general acceptance of transport's pivotal role as a driver of economic growth. Widespread recognition, too, of the need for joined-up, multi-modal transport strategies that enable people and goods to get where they need to be quickly and efficiently, while helping cities to achieve their potential as dynamic business hubs.
Securing funding for transport projects is a major challenge for businesses around the globe; for large-scale projects which also have multiple stakeholders and regulatory and compliance issues, the task can seem daunting.
The AG transport team understands the issues clients face and has strong in-depth knowledge in the transport sector both nationally and internationally, ensuring that clients are properly supported at every stage of their project.
Expertise
Our transport team includes a broad range of experts who are experienced in advising clients across the following areas:
We have a dedicated rail team that is acting for both public and private sector clients on some of the most complex and high profile projects in the marketplace. Providing genuine market insight and commerciality in addition to technical excellence is at the heart of the service we provide.

The Group has detailed experience in all key sub-sectors of the rail industry including: signalling systems, rolling stock procurement and leasing, and franchise/concession (both bid side and procuring authority side). The work the team undertakes includes some of the most complex and groundbreaking projects in the market as well as on more day to day matters such as track, station and depot access. This means we can cover all of our client requirements and form long lasting relationships that drive efficiency.

A few examples of our experience includes advising:

The DfT on both the Intercity West Coast and West Midlands franchise competitions
On Wessex deep alliance, the £5.4 billion Intercity Express Programme and the ETCS signalling programme
Hitachi Rail Europe on the supply and maintenance for new fleet of AT300 bi-mode trains to First Group for the Transpennine Express franchise

See our rail brochure for more details of our experience

For more information about our Rail sector, please contact Paul Hirst.

We have extensive experience advising ship owners, charterers and lenders to the shipping sector.

We advise on a full range of transactional issues including sale & purchase, shipbuilding contracts, project agreements and leasing structures, ship registration, ship finance and restructuring mandates for lenders and borrowers, as well as routine aspects such as charterparty and commercial contract support.

Examples of our recent experience include:

Advising Caledonian Maritime Assets Limited (CMAL) in relation to a £97 million new building project for 2 dual-fuel passenger ferries
Acting for a bank in relation to the repossession, re-registration and onwards sale of a €8 million mega-yacht, including contested proceedings in London and the Cayman Islands
Supporting clients in Azerbaijan and Kazakhstan in connection with dual registration of fleets of offshore vessels in the Caspian Sea
Representing the purchaser of a $15 million platform support vessel from a Japanese shipping group in administration, including negotiations and ultimate settlement in Tokyo with multiple banks and lien holders

For more information, please view our Shipping page or contact Ed Watt.

Bus links are an important component of connectivity. We are very active in the UK and international bus market, with experience in bus partnering matters and bus operations. A few examples of our experience includes advising:

Merseytravel on its proposed bus alliancing arrangements with bus operators in the Liverpool City Region
Government of Dubai and the Road Traffic Authority' on a pilot scheme to outsource bus operations in Dubai
TfGM on a strategic project for the outsourcing of highways shared services

For more information, please contact Paul Hirst.

We have extensive experience in our team advising both operators and their customers in the freight, ports and terminals sectors.

Our expertise means our team is well placed to advise on a full range of issues including mergers and acquisitions, joint ventures, investment in development, construction and planning, environmental and security regulation as well as routine day to day issues such as operating concessions and commercial contracts with suppliers and customers.

A few examples of our experience includes advising:

Associated British Ports (ABP) on the long term operating concessions for the Immingham Oil Terminal and Southampton Container Terminal;
ABP and P&O on the disposal of the Tilbury Container Terminal;
Volkswagen UK on arrangements for the import and storage of vehicles at Immingham.

For more information, please contact Andrew Bryan Smith

We have real breadth of expertise in our Airports team. We are genuine market leaders in the funding and delivery of infrastructure projects, which our airport clients think sets us apart.

We have excellent experience working in the airport and airline sectors with both public sector organisations, operators and investors. Our team has detailed experience in acting for high profile clients on commercial and regulatory advice, mergers and acquisitions, joint ventures, development and infrastructure projects, operating concessions, outsourcing, warehousing and multimodal distribution agreements.

A few examples of our experience includes advising:

Manchester Airport on its £1bn Terminal 2 transformation project
Luton Airport's £200m Direct Air to Rail Transit
Stansted Airport on its transformation plan
Bridgepoint Capital (Nominees) Limited on the £145.5m acquisition of Leeds Bradford International Airport
British Airways on its airline caterings outsourcings at LHR and LGW with Gate Gourmet, Alpha and DHL

Backing Northern Powerhouse Rail (2019)

A new report by Addleshaw Goddard, with The Northern Powerhouse Partnership, highlights unequivocal business support for Northern Powerhouse Rail. The report includes results from a survey with more than 5,000 businesses across the North, download your copy.

Unlocking Growth in The North (2017)

We are proud to have joined forces with Atkins and Grant Thornton to develop a report which calls for the existing roadmap towards transport devolution to be strengthened and expedited. Find out more about investing in Northern transport infrastructure.

Logistics: How soon is now? (2017)

Our report, "How soon is now?" gathers the views of leading investors, developers, occupiers and operators and sets out policy recommendations on how the logistics sector should respond to the current challenges and opportunities.

The future of transport in the North (2016)

We have published an Interim Report in partnership with Atkins and Grant Thornton following a series of roundtable sessions over the past year on meeting the North of England's transport needs.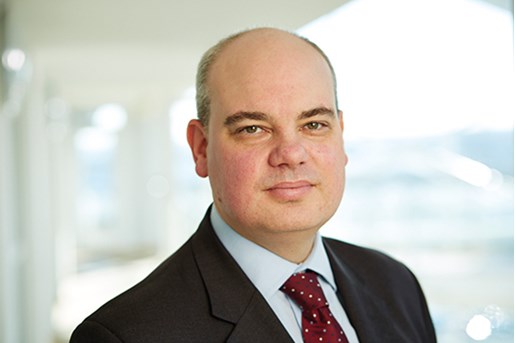 Paul Hirst
Partner, Infrastructure Projects and Co-head of Transport
United Kingdom
View profile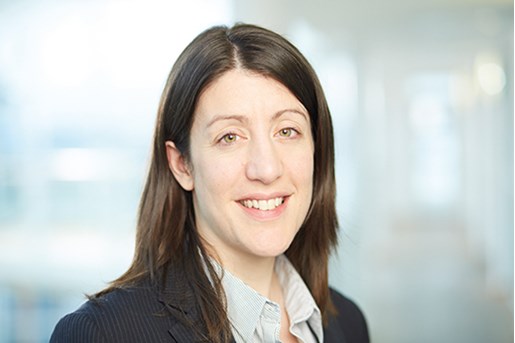 Anna Heaton
Partner, Real Estate and Co-head of Transport
United Kingdom
View profile