Our team includes dedicated specialist lawyers handling all aspects of outbound trade compliance matters. We have significant expertise advising multinational companies on the impact of international sanctions measures, export control, licensing and supply chain compliance issues.
---
In recent years, governments and international institutions have significantly increased their use of financial sanctions, export restrictions and other trade controls as a means to apply pressure on government regimes, organisations and individuals who engage in actions deemed to be unacceptable in the international community. These measures can have a major impact on any company or financial institution that trades internationally, particularly those operating in higher risk markets around the world, with risks of criminal liability and severe penalties for non-compliance.
Our experienced team is well placed to advise on the latest trade restrictions and on best practice for ensuring compliance with these measures. We advise on these issues on a daily basis and are able to digest what are often complex and multi-faceted legal restrictions across a number of jurisdictions, allowing us to deliver concise, practical and commercially pragmatic advice to our clients.
We are the sole UK representative member of AT+ICA, the Association of Trade and Investment Controls and Compliance Attorneys, an independent network of leading trade compliance lawyers in Europe.
We work closely with leading specialist counsel in locations where we do not have an office and provide seamless advice across all jurisdictions that reflects the latest regulatory and enforcement landscape.
Additional experience
We help our clients to navigate complex international trade regulations and support them in the following areas:
advising on the latest EU and UK sanctions programmes and the impact of US sanctions measures on companies operating in the UK, Europe and worldwide;
preparing and developing global trade compliance risk assessments, policies and third party risk management controls, including sanctions screening processes;
advising on all aspects of EU and UK export licensing requirements for military and dual-use goods, software and technology, including obtaining and managing UK export licences;
conducting compliance audits and handling internal investigations; and
liaising with regulatory authorities and preparing voluntary disclosures in relation to investigations and enforcement proceedings.
Recent highlights include:

Advising a FTSE 250 advanced materials company on all aspects of compliance with sanctions and export control measures across the global business
Advising a Gulf region financial institution on compliance with US and EU sanctions programmes
Advising a German engineering company on compliance with EU and UK export control requirements
Conducting a trade compliance audit for a major UK retailer
Advising a Gulf region airline on compliance with international sanctions measures relating to Iran
Advising an industrial manufacturing company on compliance with EU, UK and US sanctions measures and export restrictions relating to contract in Russia
Advising a European cybersecurity business on export controls relating to encryption technology
Advising a UK-based pharmaceuticals group on compliance with international sanctions measures including in relation to Iran
Advising a European telecoms business in relation to sanctions measures on Cuba
Supporting a global FTSE 100 FMCG business in managing its third party risk compliance procedures
Advising a UK financial institution in relation to encryption export controls relating to customer data protection software
Advising a UK oil and gas services organisation in relation to compliance with international sanctions measures
Assisting a FTSE 250 services provider in relation to export control matters
Developing a global sanctions compliance programme for a UK FTSE 250 FMCG business

Introduction to EU and UK Export Controls; Best Practice for Export Control Classification and Licensing; Export Compliance Priorities for the Oil and Gas Sector; Managing Sanctions Risks in International Trade; Trading in Higher Risk Markets: Reviewing the Sanctions Landscape and Enforcement Outlook; Developing an Effective International Trade Compliance Programme

Nichola Peters, Michelle de Kluyver and Matt Butter are recognised as leading practitioners in Who's Who Legal: Trade & Customs - International Sanctions 2019
"Michelle de Kluyver possesses "great knowledge of EU and UK sanctions law" applaud peers – one of whom notes "She's excellent and knows the issues very well." Who's Who Legal, Trade & Customs – International Sanctions 2019
"Matt Butter is a standout name in the international trade sanctions arena and is highly recommended as an excellent problem-solver". Who's Who Legal, Trade & Customs – International Sanctions 2019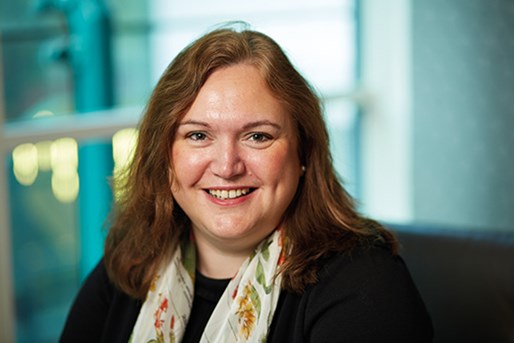 Nichola Peters
Partner, Head of Global Investigations/Inquiries
London
View profile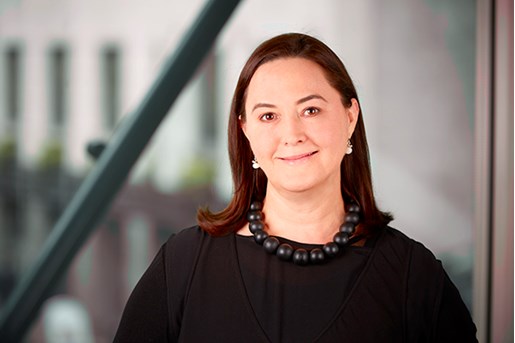 Michelle de Kluyver
Partner, Global Investigations
London, UK
View profile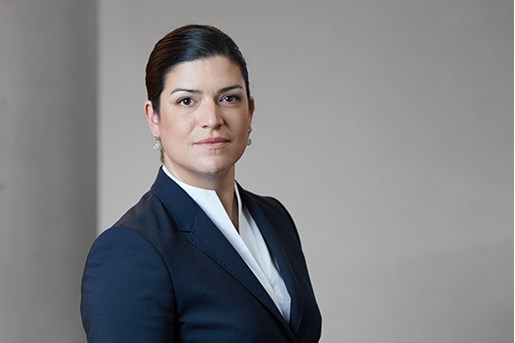 Carolyn Krampitz
Counsel, Commercial Services
Germany
View profile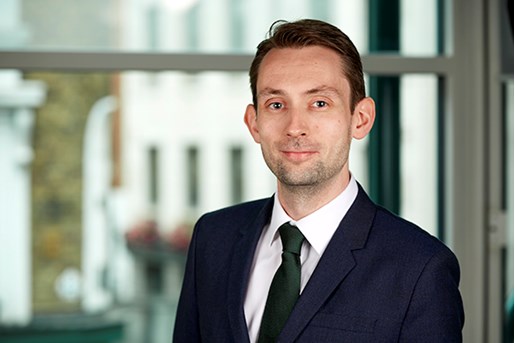 Matt Butter
Managing Associate, Corporate Crime and International Trade
Edinburgh
View profile