We are proud to be considered the go-to firm for complex, high-end legal advice, first-rate client service and a cutting edge approach to litigation funding.
---
Our Commercial Litigation Group advises on all forms of contractual and non-contractual disputes, ranging from corporate transaction disputes concerning warranties, indemnities and completion accounts, through to claims under supply and distribution agreements.
We are recognised by independent commentators as one of the leading commercial litigation practices in England, with a strong reputation for our commercial approach to resolving business disputes and, when cases do go to trial, a track record of winning.
We have particular experience in the property, government, energy, infrastructure, and retail and consumer sectors. Our clients include multinational corporations, financial institutions and high-profile individuals.
Recent highlights include acting for:

AAH Pharmaceuticals Ltd (AAH) in obtaining rare mandatory injunctive relief against Mercury Pharmaceuticals Ltd and Amdipharm UK Ltd (AMCo) requiring AMCo to continue to supply under a semi-exclusive supply arrangement
Volkswagen Aktiengesellchaft, Thales Communications and Securities SAS in obtaining an injunction to prevent the publication of an academic paper (University of Birmingham and Stichting Katholieke Universiteit in the Netherlands) concerning the security of immobilisers used in Volkswagen vehicles worldwide
Two corporate service providers and three 'nominee' companies opposing winding up petitions brought by the Secretary of State. The petitions alleged that the de jure directors had failed to fulfil their fiduciary duties. These petitions amounted to an attack on the system of nominee structures - whereby offshore individuals beneficially own UK companies. They were dismissed on the respondents giving undertakings to the Court
Sycamore/Bidco in its successful claim for breach of warranty and misrepresentation. It concerned the important legal point: whether a warranty can also be a representation and subject to a misrepresentation claim. We acted on a conditional fee basis
8 Mile LLP and others in a dispute concerning involvement in the creation of a private equity fund, the focus of which was to be investments in Africa. Our clients succeeded summarily in respect of the biggest part of the claim. We threw out the argument that an 1890 Partnership should be imposed over the LLP structure. The decision may affect structures used to set up private equity funds in future
Parties in a professional negligence claim against solicitors concerning their involvement in a settlement relating to large charitable trusts. Parties to the trust have been involved in Jersey litigation for several years
Dena Technology (Thailand) Ltd and 4 J Holding Co. Ltd in proceedings arising out of a joint venture in Thailand in which our clients had invested. It is alleged that the investment was induced by a series of fraudulent misrepresentations made by the defendant, relating to ownership of a patent
A major UK bank defending High Court proceedings based on breach of confidence. The case involved consideration of the bank's duties of confidence including the Tournier principles – where a bank can legally disclose information about its customers; it also considered the measure of damages for breach of duty where there is no loss

"It is an exceptional team. Regardless of whichever level of seniority, the service levels, technical knowledge and aptitude are top notch. They have the strength in depth to deal with the full spectrum of issues that may come across a litigator's desk."
Legal 500 (2023)

"The team is very innovative and incredibly well resourced. It is very approachable and operates very flexibly to suit clients' needs – and its work is consistently first class."
Legal 500 (2023)

"Strong litigation practice. Excellent anticipation of future challenges. Responsiveness. Strong relationships. Practical nature of advice."
Legal 500 (2023)

"Excellent team work and mutual respect on display. All of their partners are of the highest calibre."
Legal 500 (2023)

"The firm has a fantastic depth of high-quality people and there is always someone ready to help with any issue that may arise."
Chambers (2023): Commercial and Corporate Litigation Client – UK

"It was clear that commercial imperatives and the client's needs were forefront in the firm's thinking and decision-making process throughout the dispute."
Chambers UK (2023): Litigation Client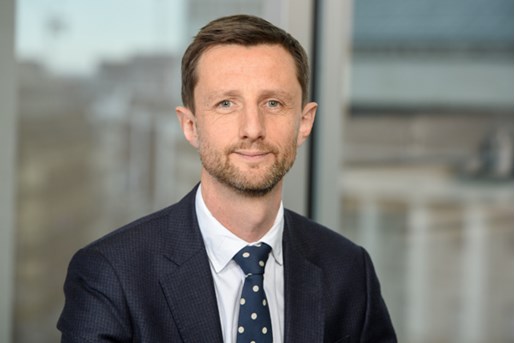 Mark Molyneux
Divisional Managing Partner, Dispute Resolution
London
View profile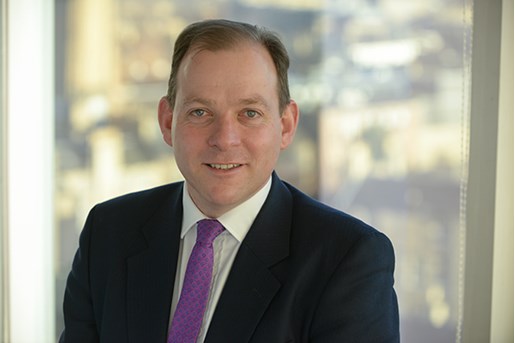 Simon Catto
Head of Dispute Resolution - Scotland
Edinburgh
View profile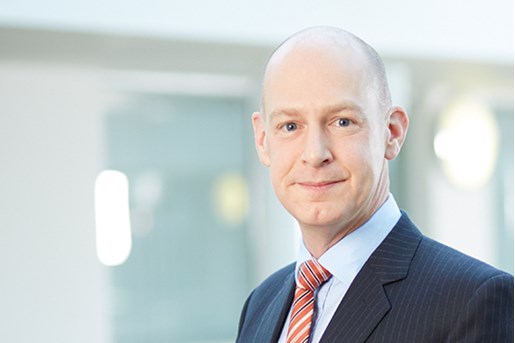 Bill Gilliam
Partner, Head of Commercial Disputes and Co-Head of Healthcare Sector
Leeds
View profile