Addleshaw Goddard has a team dedicated to resolving disputes involving every type of pension scheme.
---
Expertise
Our expertise includes:
Member complaints and claims
Claims and applications relating to errors in scheme documents
Claims against professional advisers - actuaries, administrators, professional trustees and fund managers
Acting for trustees defending claims - including for negligence, breach of contract and breach of trust/duty
Acting for employers challenging trustee decisions
Court applications for directions on the proper running of schemes and High Court appeals
Acting for trustees, employers and administrators on Pensions Ombudsman complaints
Data loss issues, including dealing with the Financial Conduct Authority (FCA) and the Information Commissioner's Office
Mediations, expert determinations and other forms of alternative dispute resolution
Defending employers and representing trustees in relation to The Pensions Regulator (TPR) enforcement activity
Disputes between Small Self-Administered Scheme (SSAS) trustees, members and administrators
Defending Self-Invested Personal Pensions (SIPP) trustees and administrators in relation to FCA and TPR enforcement activity
Pension liberation issues
Financial Ombudsman Service complaints
Challenging HMRC and defending clients against HMRC enforcement action
Litigation involving public sector pension schemes
Examples of our clients, experience and testimonials are set below. Alternatively, if you would like to speak to a member of our Pensions Disputes team, please get in touch directly.
Our expertise includes:

Member complaints and claims
Claims and applications relating to errors in scheme documents
Claims against professional advisers - actuaries, administrators, professional trustees and fund managers
Acting for trustees defending claims - including for negligence, breach of contract and breach of trust/duty
Acting for employers challenging trustee decisions
Court applications for directions on the proper running of schemes and High Court appeals
Acting for trustees, employers and administrators on Pensions Ombudsman complaints
Data loss issues, including dealing with the Financial Conduct Authority (FCA) and the Information Commissioner's Office
Mediations, expert determinations and other forms of alternative dispute resolution
Defending employers and representing trustees in relation to The Pensions Regulator (TPR) enforcement activity
Disputes between Small Self-Administered Scheme (SSAS) trustees, members and administrators
Defending Self-Invested Personal Pensions (SIPP) trustees and administrators in relation to FCA and TPR enforcement activity
Pension liberation issues
Financial Ombudsman Service complaints
Challenging HMRC and defending clients against HMRC enforcement action
Litigation involving public sector pension schemes

Examples of our clients, experience and testimonials are set below. Alternatively, if you would like to speak to a member of our Pensions Disputes team, please get in touch directly.

Recent highlights include acting for:

The trustees of a pension scheme against a group member complaint to the Pensions Ombudsman involving pension increases under the scheme
The sponsoring employers in Part 8 proceedings brought by the trustees over its pension scheme. The trustees sought a court determination of the correct interpretation of the scheme rules relating to spouses' benefits and the proceedings were resolved by agreement between the parties
The trustees of a pension scheme in Part 8 proceedings. The trustees sought the court's directions in relation to the management of the scheme and the distribution of benefits. At issue was the validity of instruments that purported to amend it over a twenty-year period. The decision of the High Court is due to be appealed in the Court of Appeal in July 2016
The sponsoring employer, defending High Court proceedings brought by a pensioner relating to an ill-health pension claim
Parties in a dispute with Scottish Life about a £1 billion plus defined benefit scheme concerning pensions liberation from it to Scottish Life offshore bonds
A corporate client on its dispute with the scheme administrator over the theft of sensitive personal data relating to the client's pensioners
Employers regarding claims where problems were discovered with the establishment of a pension scheme that had been in operation for a number of years. This includes communicating with HMRC and TPR and bringing successful claims against professional advisers

"Very expert advice offered in a way that is easy for the Trustees to understand. We are kept updated on all issues and legislative changes that are relevant to and may impact us – we always know they have our back."
Legal 500 (2022)

"Very timely, focused, collaborative, involve as many people as needed, keeps team updated at own cost. It's the advisor that we rely on the most as they always ensure that our roles as trustees and the interests of members are protected. They work collaboratively with legal counsel of our sponsoring company."
Legal 500 (2022)

"Excellent knowledge and technical expertise. An ability to take complex matters and explain them in a way that non experts can understand. Well thought out advice that takes client specific circumstances into consideration."
Legal 500 (2022)

"The team is technically very strong and has demonstrated an ability to resolve complex points efficiently and collaboratively."
Chambers (2023): Pensions client (UK)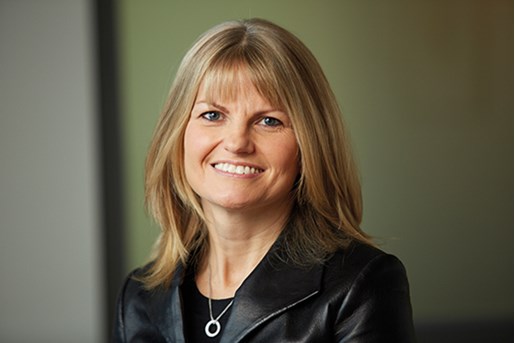 Susan Garrett
Partner, Co-Head of Tech Group
Manchester, UK
View profile