There are a large number of circumstances in which clients may consider bringing claims against their professional advisors for compensation for negligent advice.
---
Addleshaw Goddard acts on behalf of financial institutions, commercial organisations and individuals in relation to a wide range of claims against professional advisors including solicitors, surveyors, construction professionals, financial advisors, accountants and auditors, insurance brokers and expert witnesses .
Increasingly these professional advisors are being held to account for the standard of service they provide and quality of advice provided as clients can often be severely financially affected when they have been poorly advised.
Addleshaw Goddard has a large, specialist professional negligence unit within its Litigation Division experienced in dealing with claims against these professionals
The success of our team is driven by our:
Ability to draw on the expertise of a wide range of specialist legal professionals within the firm
Understanding of the tactics deployed by the legal teams acting on behalf of the professional indemnity insurance companies, controlling the defence of claims
Commitment to understanding and achieving our clients' commercial objectives
Effective working relationships with independent expert witnesses and specialist barristers
Focus on securing a financial recovery
Cutting edge approaches to cost-effectively running claims and funding litigation
You can also find further details of our expertise in the banking sector and commercial sector, as well as litigation funding options, below.
acting for a Canadian company against a firm of solicitors regarding negligence in the drafting of legal documentation for the setting up of a leisure resort
advising a company in a claim against the Independent Certifier of a PFI project relating to the design, construction and maintenance and operation of a high security health facility, with damages estimated in excess of £20m
representing the trustees of an employer's pension scheme regarding errors made in the pension deeds and claims against the solicitors who advised the on the scheme
pursing a negligence claim against a firm of solicitors for loss of profit for failing to exercise a break clause in a commercial lease
acting on a £35m claim against a major financial services provider for negligent advice in the management of a pension scheme
representing a university in claims against three professional advisers regarding negligent procurement advice for new university buildings
acting for a national construction business in a claim against a firm of solicitors for the loss of chance to pursue litigation against a large accountancy firm in respect of defective account auditing
acting for a large telecommunications company in a claim against solicitors in respect of negligent advice relating to disclosure obligations
acting for a healthcare provider in a claim against solicitors concerning negligent advice in relation to the purchase of a property intended to be the company's new headquarters – including issues concerning rights to light

advising a leading building society in relation to failure by its conveyancing solicitor to identify the correct legal entity in TR1 property transfer forms relating to the restructure of £50m of facilities
assessing and advising a lender in relation to rafting up and advancing claims against the insurers of a wound-up firm of surveyors across a portfolio of over 2,000 separate valuations
advising a UK bank in relation to negligent advice provided by a leading firm of accountants who had advised regarding compliance with FCA and other regulatory requirements
acting for a bank in claims of £40m against a firm of surveyors in relation to a hotel portfolio valuation
pursuing a claim for negligent valuation of a landmark commercial property redevelopment in Manchester against a national surveyors firm
pursuing negligence claim against surveyors in respect of the valuation of a large commercial property portfolio in the North West of England and North Wales in relation to secured lending of £60 million
assessing and advising in relation to 32 separate claims against a national firm of surveyors in a £1.71 million claim relating to buy to let properties in the North West of England
advising on claims arising out of a major mortgage fraud ring where a lender had suffered losses of £22 million, involving claims against various firms of solicitors, valuers and fraudulent brokers
advising on a £10m negligence claim against solicitors and valuers relating to a loan secured on commercial retail premises
urgently advising two lenders on possible claims against valuers based on repeated overvaluations of properties in borrowers' buy-to-let portfolios, where claims risked becoming time-barred
advising on a £2 million breach of trust claim against a firm of solicitors who paid away various mortgage advances to third parties
advising on a €1.5 million claim against valuers in respect of the valuation of many Spanish properties and dealing with complex jurisdictional issues
advising on a portfolio of cases in a £2 million breach of trust claim
pursuing a £10 million negligence claim against a national firm of accountants
advising and creating a framework for resolution and management of multiple claims against a national firm of surveyors

Addleshaw Goddard is proud of its relationship with the banking and building society sector, and we are privileged to be appointed as panel solicitors to a large number of the UK's financial institutions.

Much of our work involves professional negligence claims against solicitors and surveyors who advised financial institutions in the course of residential or commercial property/loan transactions. In circumstances where a bank's security for its loans lies in land or property, when it emerges that the value of the security taken is insufficient to cover the borrower's indebtedness, the lender will usually wish to review the adequacy of the advice given by the professionals involved in the transaction to establish if they were negligent.

We are increasingly instructed by financial institutions to investigate and challenge the advice provided by professional advisors in relation to regulatory matters including the handling of customer complaints and compliance with FCA and other regulatory requirements.

We offer cost-effective approaches for reviewing accounts where losses have been suffered to investigate if there are tenable claims to pursue. Our Duties and Damages Wheel™ tool assists lenders assess the viability of potential claims against valuers.

In this sector our professional negligence unit deals with:

claims against valuers for the negligent valuation of residential and commercial property and land
claims against solicitors for negligent, defective or inadequate advice during the course of residential or commercial property transactions
claims against solicitors for breach of trust and breach of fiduciary duty
claims in fraud and deceit against solicitors, surveyors and mortgage brokers
mortgage fraud
claim against borrowers

Drawing on the expertise of our Fraud, Regulatory and Corporate Crime Group, in mortgage fraud and 'stolen mortgage/loan advance' cases we can deploy specialist lawyers at very short notice in cases where the tracing of funds or assets and freezing injunctions and/or third party disclosure orders are necessary. We have strong relations with leading accountancy firms which can help to support the legal case, as well as supporting a bank's internal fraud and investigatory functions.

We are experienced in investigating entire portfolios of properties in order to identify and pursue multiple similar claims as 'one action' which helps to reduce costs and avoids repeat arguments. Our lawyers regularly attend the offices of our banking clients to review loss accounts and help to identify potential portfolio actions.

Commercial organisations and individuals can be severely financially affected when poorly advised by the very professionals appointed to protect their interests. Factors giving rise to claims can range from simple administrative mistakes, such as missing key time limits, to substantive errors in legal advice. The result can be significant financial losses, wasted costs and, inevitably, hours of management time. Our lawyers help individuals and organisations of all sizes to recover these losses.

Our unit deals with claims involving:

Construction Professionals
Surveyors
Solicitors
Financial Advisers and Pensions professionals
Accountants and Auditors
Insurance brokers
Expert witnesses

Addleshaw Goddard is a market leader in providing legal costs funding solutions for professional negligence claims. With our bespoke funding tool, CONTROL, we are able to provide cost effective risk transfer solutions, through the use of conditional fee agreements (CFAs), After the Event (ATE) insurance, and third party funding arrangements. The use of a combination of these solutions can enable our clients to reduce significantly the costs and risks of litigation.

To find out more about litigation financing, click here.

"They're very approachable, which helps to maintain a good working relationship."
Chambers (2016)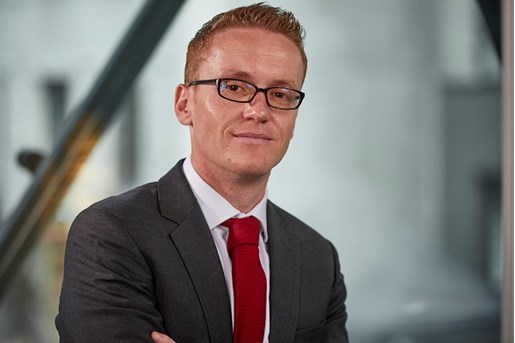 Richard Wise
Partner, Head of Insurance Disputes London, UK
View profile