We have the bandwidth to cover you
---
At Addleshaw Goddard we understand the substantial business disruption and financial loss risked by a failure in delivery and/or performance of an IT system and work to protect our clients in these situations.
We help our clients reduce the legal risk in implementing IT projects, which are often high value, complex and business critical, maximising the prospects of success. Where issues do arise, we assess clients' positions and options swiftly, formulating and implementing a strategy to manage the contract risks or dispute to achieve your objective - whether you wish to get a project back on track, or need to terminate, transition or otherwise exit.
We act for a wide range of customers of IT systems, and also act for a number of IT suppliers, giving us a perspective and insight that we apply for the benefit of all our clients, whether customers or suppliers.
Recent highlights include acting for:

A major printing operator on the failure of its IT system, including issues in relation to data loss, breach of confidentiality and complaints from customers. Despite the scale and sensitivity of the problems, including interest from the Information Commissioner, the matter was successfully resolved with no significant loss to our client, improving its relationship with the other party due to the speed and effectiveness of our response

A specialist IT supplier on issues arising from a customer's repeated changes to scope and lack of cooperation to get the project back on track

A leading internet retailer in dealing with issues with its website and CRM software, including in relation to errors, missing functionality and delays. The contract was ultimately terminated and we successfully contracted and migrated the client to a new supplier

A large financial services organisation on a multimillion-pound IT project where the functionality delivered did not meet invitation to tender specification. The project was key for delivering customer facing and internal systems to comply with regulatory obligations and processing customer applications, so had to be delivered as agreed. The existing IT supplier was exiting the market within a matter of months, so the go-live date was paramount. We worked with our client to get the project successfully delivered, within the required timeframe, and at minimal additional cost (together with significant additional functionality)

An IT systems developer in successfully recovering sums due under unpaid invoices from a large county council with effective use of alternative dispute resolution. This involved dealing with complex arguments around alleged system deficiencies and allegations of fraud/collusion

A major logistics supplier in resolving issues arising from negligent advice provided by its former solicitors, concerning omission of a key provision within a complex multimillion-pound managed services agreement

A national transport infrastructure provider in resolving the termination of an IT project with a value of almost £1 billion

A large county council on a major contract dispute with BT worth in excess of £50 million in relation to issues concerning the fibre broadband project. This included advising in the background to get BT's performance back on track and directly intervening in relation to certain failures by the supplier to obtain urgent remedial action

A specialist digital marketing agency in resolving issues with its IT support systems, including a favourable renegotiation of arrangements and terms

A major distributor in formulating an appropriate strategy following serious problems with the timing, cost, scope and functionality of a business critical IT system being developed by a well-known IT supplier

We have seen several of the major IT suppliers seeking to make multi million pound claims against large organisations who have customers, suppliers and/or employees using systems which connect directly and/or indirectly (and in some instances to a very limited degree) into the IT suppliers' software. Software under licensing disputes (and related claims concerning alleged indirect use and/or indirect access to systems), can therefore arise in all businesses, across all sectors – particularly those organisations with large IT systems.

We have resolved many such disputes and continue to assist clients in substantially reducing/eliminating these claims. We acted on the leading case in this area (SAP UK Limited v Diageo Great Britain Limited [2017] EWHC 189 (TCC)).

We also advise on innovative, efficient and cost effective solutions to issues relating to such claims, including the best way to deal with disclosure, audits and confidential information.

Find out more about our software under licensing experience here

"The Addleshaw Goddard team were nothing short of excellent throughout this complex and long-running dispute and pulled out all the stops to ensure that we reached the best outcome. Their subject matter expertise, razor-sharp judgement and grasp of the detail were top-notch" – GC, Financial Services Client
"The amount of resilience and rigour they showed in extraordinarily difficult circumstances and the precision that the team showed in corralling our arguments, while not being distracted by the other side's tactics, was incredible" – CEO, Financial Services Client
"The team responds commercially to challenges and understands the need for practical solutions. Its advice is always thoughtful, commercial and well considered." – Chambers & Partners 2023 – Litigation
"The team is, as you would expect from a firm like AG, first rate and show excellent strengths in the key areas of practice: strategy, analysis, drafting, communication, negotiation and drive. They have a strength in depth which most other firms do not offer and, so, are able to switch in and switch out members of the team on jobs on a more or less seamless basis." - Chambers & Partners 2023 – Litigation
"We've had brilliant support from the litigation team at Addleshaw Goddard over the past year, helping us through tough market conditions and various supplier disputes. The team are knowledgeable and pragmatic, and importantly they understand our business." – Legal 500 2023: Commercial Litigation"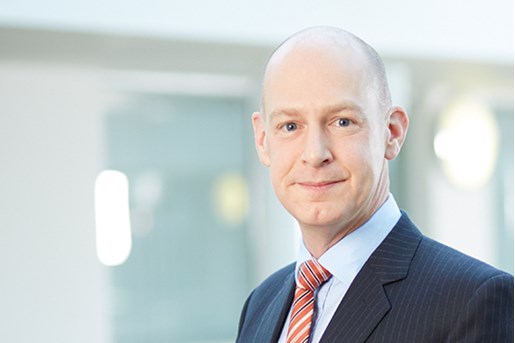 Bill Gilliam
Partner, Head of Commercial Disputes and Co-Head of Healthcare Sector
Leeds
View profile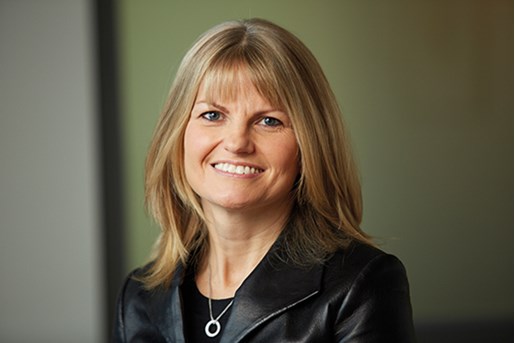 Susan Garrett
Partner, Co-Head of Tech Group
Manchester, UK
View profile