Almost any business can face threats to its reputation and to its information.
---
Media enquiries, regulatory or police investigations, sensitive litigation, operational issues, pressure groups, aggrieved customers, disaffected employees and activist shareholders can all put at risk the reputation of a business, its brands and its directors.
Information security issues, such as data loss, cyberattacks, or leaks to the media or a competitor, can also be damaging. Data protection and Freedom of Information Act requests may need careful handling.
Our specialist practice, consistently identified by the legal directories as leaders in the field, can help you to navigate these sometimes business critical issues.
We are experienced in advising businesses and individuals on how to deal with potentially damaging media exposure before publication or broadcast, as well as afterwards when damage needs to be prevented or mitigated. Usually this involves working with in-house communications teams and/or external PR agencies to manage the crisis.
Social media and the internet generally is also a significant reputational risk area. Our team is very familiar with how the internet works and the many ruses of those who seek to infringe the rights or damage the reputations of our clients.
Whatever the source of the threat, we provide strategic board level advice and assist with reputational risk management, for example by conducting internal investigations and reviews.
We have successfully acted for many major organisations and companies in connection with reputational issues, as well as numerous high-profile individuals in business, public life, and the arts.
Unlike the niche media law firms, as a large full service firm, we have specialist lawyers in all areas which may be relevant to a reputational threat, whose expertise we can quickly draw upon.
To speak to one of our specialists lawyers now, please get in touch. Otherwise, please read on for more on our expertise, and what the leading legal directories say about us.
Our team of lawyers is available out of hours and at weekends, to provide urgent round-the-clock advice, negotiate with the media or other interest group and to make emergency injunction applications.
A business with a crisis team in place is able to respond swiftly and effectively. We help our clients put in place such arrangements and provide customised training workshops to ensure that their legal and communications teams are up to date with current law and practice.
Our aim is always to provide quick, practical and commercial advice, and to complement our clients' protection of their valuable reputations.
"Works closely with global corporations and individuals on reputation protection issues, with noted experience in internet-related matters."
Chambers (2016)
We advise on all reputation protection issues including:

Media crisis management
Defamation and malicious falsehood
Privacy
Harassment
Confidentiality
Business libel
Social media and online
Misuse of information
Data protection disputes
Freedom of information requests
Information Tribunal proceedings
Reputational risk mitigation
Comparative advertising and passing off
Complaints to IPSO, Ofcom and ASA

David Engel is "extremely knowledgeable, calm, very strong on tactics and forceful when required"
Chambers (2017)

"David Engel is 'among the elite practitioners in media and privacy law'."
Legal 500 (2016)

"Abigail Healey is 'exceptionally intelligent and extremely skilled'."
Legal 500 (2016)

"The excellent Addleshaw Goddard handles claimant work for some very high-profile corporate clients."
The Legal 500 (2015)

"Their strength is that they have a defamation practice allied to a very strong commercial litigation practice, which sits within a top firm."
Chambers (2015)

"Very efficient. Clearly extremely experienced in this area."
Chambers (2014)

"The group is especially highly regarded for its expertise in the digital arena, in particular in social media and reputational issues. Clients praise the group's quick and efficient handling of delicate disputes. The team works with an array of major businesses."
Chambers (2013)

Reputation & information protection

An overview - find out how AG's recognised expert team can help you with reputation and information protection.

Information security brochure

Our Information Security practice pulls together experts from all relevant disciplines to provide a holistic approach to help our clients meet the challenges faced in protecting data in an ever-evolving technology landscape.

Phone hacking claims against the Mirror

We are representing a number of clients in relation to claims for phone hacking against the Daily Mirror in the wake of Operation Golding - the police investigation into phone hacking at the Daily Mirror and other Mirror titles. If you have been told by the police that you were a victim of phone hacking by the Mirror, or if you would like to discuss a potential phone hacking claim, please get in touch.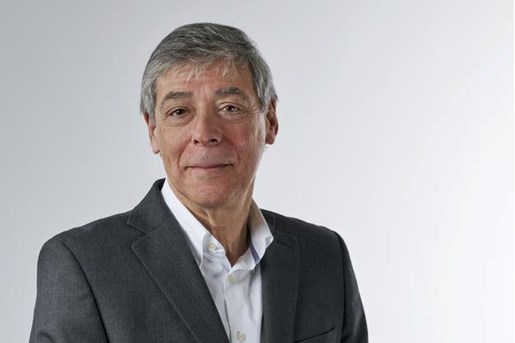 David Engel
Partner, Dispute Resolution London, UK
View profile