We have a proven track record acting for a wide range of financial services providers in retail, corporate and investment banking, as well as for other enterprises.
---
These include asset finance companies, invoice discounters, mortgage lenders and short-term loan providers.
Our team works with clients to gain an in-depth knowledge of their business and concerns so that we give the best possible service. Advice is pragmatic, commercial and proactive and we always look for cost-effective solutions to resolve disputes.
We work closely with colleagues in banking, financial regulation, competition, and restructuring, who share our experience of acting for financial services clients.
This team has eight Partners and 40 Fee Earners across our UK offices.
We can help you with:

Claims regarding structured investments and derivative products, including mis-selling
Disputes in loan markets, syndicated lending and the capital markets
Fraud (including cross-border), asset tracing and recovery, breach of trust and constructive trust claims
Secured and unsecured corporate recoveries claims, restructuring and insolvency
Asset finance and receivables financing
Aviation enforcement and aircraft leasing, including recovery of aircraft
Claims against professional advisors including solicitors, valuers, intermediaries and auditors
Investigations, regulatory and Financial Services and Markets Act enforcement
Financial Ombudsman claims
Industry-level consumer finance regulation disputes and class actions
Confidentiality, data protection and reputational risk
Operational disputes arising from payment systems
Anti-money laundering and compliance
Anti-bribery and corruption
Invoice discounting and invoice factoring agreements
Thematic, industry-wide retail litigation, e.g. bank charges

Our overall aim is to partner you and add value to your business. Investing heavily in each client enables us to be closely aligned with them and expert in their important commercial concerns, including regulatory, strategic/risk management and reputation. Due to the size and capability of our practice, we are able to field large experienced teams who can respond quickly to those issues.

Our approach to litigation funding means that you retain control of costs and reduce your financial exposure. We provide innovative costs solutions, through our market leading litigation funding product, CONTROL, whose integrated services control litigation costs and reduce financial exposure. We have used CONTROL to manage exposure for a number of financial institutions, including by way of collective conditional fee agreements (CFA).

We also draw on the expertise of AG's Transactional Services Team, which has approximately 110 paralegals. This enables us to reduce costs by undertaking tasks such as disclosure, bundling and handling portfolios of recovery work.For more detail on how we can help you contact a member of our team.

International debt recovery

Download our brochure on how to tackle one of the most complicated and costly challenges facing businesses today.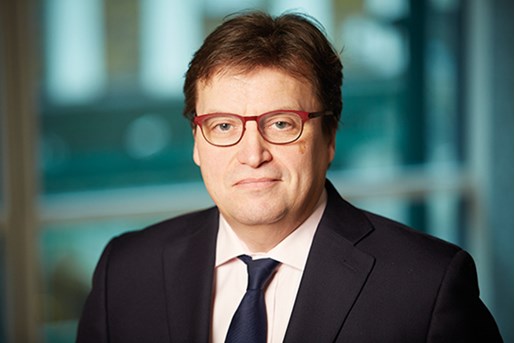 Richard Clayton
Partner, Head of Finance Disputes, Dispute Resolution London, UK
View profile