WE ADVISE ACROSS THE FINANCIAL SERVICES SECTOR ACTING FOR RETAIL, CORPORATE AND INVESTMENT BANKS, ASSET AND INVOICE FINANCE PROVIDERS, ASSET MANAGERS, INVESTORS AND BUILDING Societies.
---
We have a proven track record acting for clients in some of the most important and largest finance related litigation cases of the last few years.
We have a deep understanding and knowledge of banking and financial services and a rigorous, efficient and pragmatic approach to clients' problems. We are partner led, resourceful and approachable.
Our specialist, national team comprises 7 partners and more than 35 other lawyers and legal staff.
We therefore have the resources to handle disputes of all sizes and complexity. We advise on international and cross border litigation as well as domestic matters. We have extensive experience of alternative dispute resolution, including mediation.
We can deploy lawyers from across the national team and offices to provide teams that are cost effective and best meet a client's needs.
Through a combination of deep legal expertise and commercial focus, we are able to assist clients to minimise their legal risk and maximise the commercial outcomes of disputes whether at trial or by way of commercial resolution.
We work closely with colleagues in banking, financial regulation, competition, investigations and restructuring, who share our extensive experience of acting for financial services clients.
We are flexible and commercial when it comes to costs and litigation funding with a view to ensuring clients have certainty and predictability and retain control of costs.
We provide innovative costs solutions, through our market leading litigation funding product, CONTROL, whose integrated services control litigation costs and reduce financial exposure. We have used CONTROL to manage exposure for a number of financial institutions, including by way of collective conditional fee agreements (CFA).
We have a flexible and scalable delivery model which enables us to draw on the expertise of our Transactional Services Team, of approximately 110 paralegals and our Innovation and Legal Technology team.
We can help you with:

Claims regarding structured investments and derivative products, including mis-selling
Disputes in loan markets, syndicated lending and the capital markets
Fraud (including cross-border), asset tracing and recovery, breach of trust and constructive trust claims
Claims relating to payment frauds, APP fraud and the operation of payment systems
Claims relating to asset finance and receivables financing
Claims relating to undisclosed commissions
Aviation enforcement and aircraft leasing, including recovery of aircraft
Claims against professional advisors including solicitors, valuers, intermediaries and auditors
Complaints and Financial Ombudsman Service related claims
Consumer finance regulation disputes and class actions
Invoice discounting and invoice factoring agreements
Thematic, industry-wide litigation, e.g. bank charges, IRHP mis-selling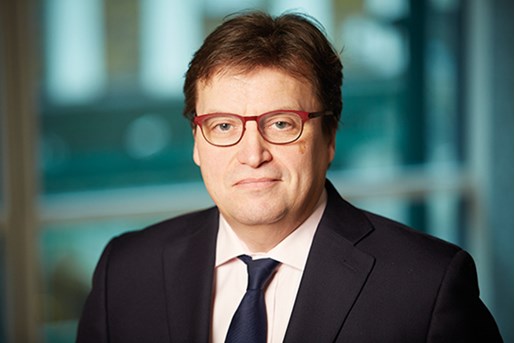 Richard Clayton
Partner, Head of Finance Disputes, Dispute Resolution London, UK
View profile