Control is an integrated solution which brings together AG's experience in litigation financing and market know-how with a willingness to share risk and the flexibility to structure a bespoke financing package appropriate to the client and the case.
---
With 10 years at the forefront of litigation financing, we have a well-developed and sophisticated approach to risk sharing with clients, allied with a strong network of funders, brokers and insurers that allow us to provide imaginative yet practical solutions.
We help our clients make decisions that are right for them and their business.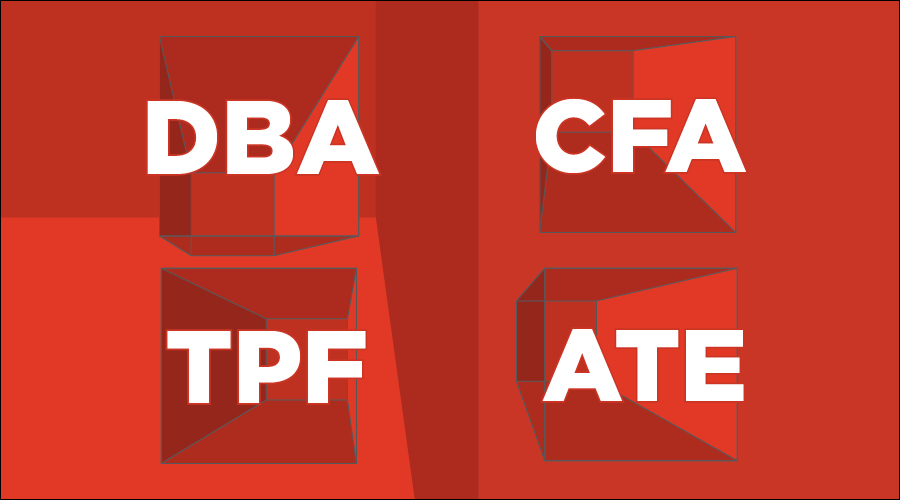 Financing options
Control is our integrated solution which includes a number of financing options. Depending on the case, these can be combined or used interchangeably. Discover the blend of options.
Find out more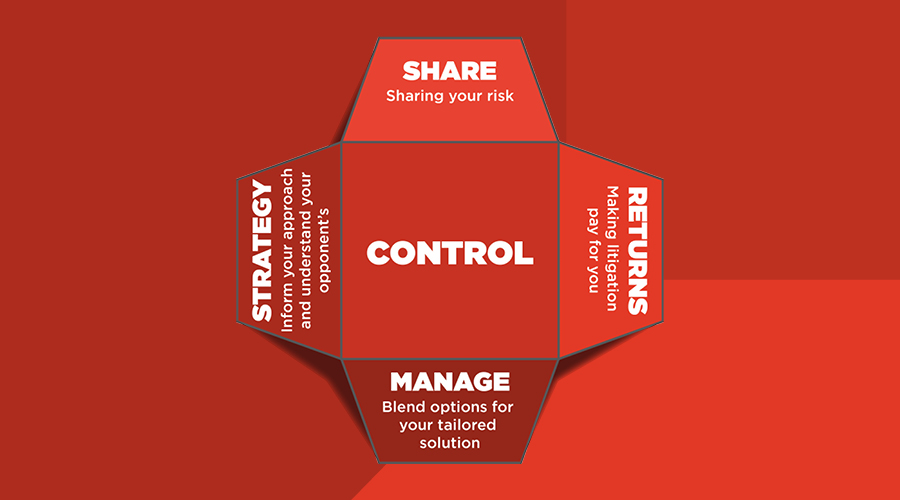 Our approach
The blend of options can be managed to develop a tailored solution that allows you to share risk, inform your strategy and generate returns for your business.
Find out more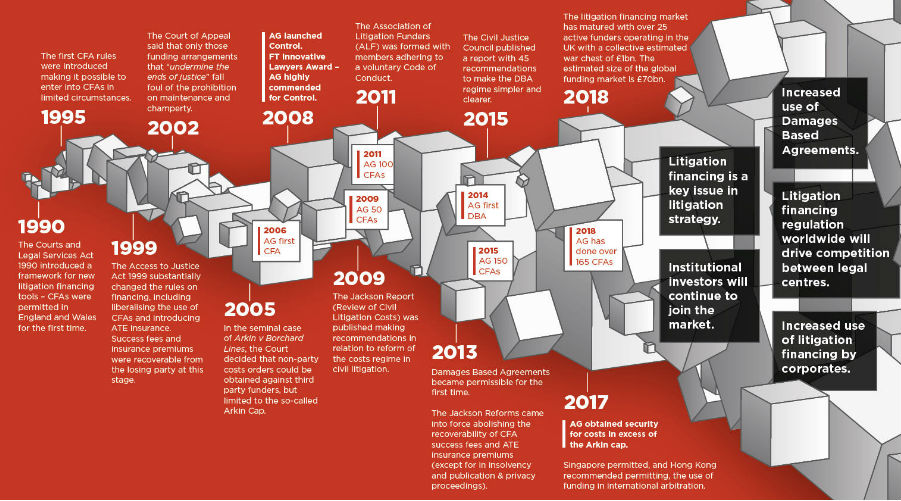 The Evolution of Litigation Financing
Explore the evolution of litigation financing and how our integrated solution, Control, has matured with 10 years at the forefront of the market.
View the infographic