Research Report: Is there perfect harmony between In-house Legal and Executives?

Access our independent research findings on alignment between Senior Lawyers and Executives at large FTSE listed or equivalent companies.
There has never been a better time, or perhaps a bigger imperative, for in-house Legal functions to be strategically impactful. So, we set out to understand in more detail how Legal functions seek to build strategic influence, and to test senior perceptions of Legal… How does the Board see Legal? And how does Legal see itself?
Some of the stats you will access
>54%
50%
16%
26%
Executives
Executives and Senior Lawyers
Executives and Senior Lawyers
Executives
54.6% of Executives felt that Legal functions had a 'high' level of alignment with Executive priorities
50% of Executives and Senior Lawyers believe Legal functions have a high or significant amount of influence
However, 16% of Executives and Senior Lawyers felt there was very low alignment
26% of Executives feel Legal currently has little or no influence on strategic decision-making
>54%
50%
Executives
Executives and Senior Lawyers
54.6% of Executives felt that Legal functions had a 'high' level of alignment with Executive priorities
50% of Executives and Senior Lawyers believe Legal functions have a high or significant amount of influence
16%
26%
Executives and Senior Lawyers
Executives
However, 16% of Executives and Senior Lawyers felt there was very low alignment
26% of Executives feel Legal currently has little or no influence on strategic decision-making
What you will access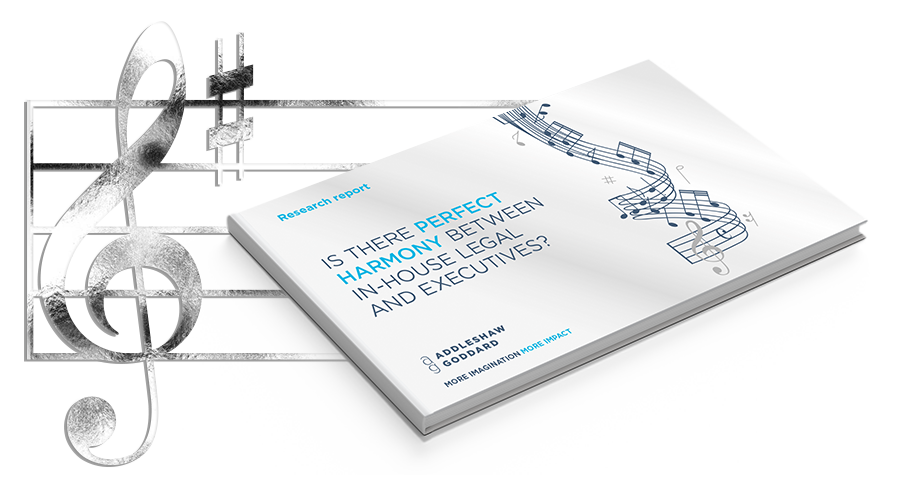 – Findings from 60 top executives and 58 senior in-house lawyers
– What business priorities Executives want Legal functions to be involved in
– See how influential legal teams are, as reported by Executives
– Executives' perspectives on the biggest constraints within their Legal functions