We have a dedicated public markets practice based across the UK, providing a first-rate service across the full range of transactions.
---
Whether it's advice on domestic or cross-border takeovers of public companies, the sale or purchase of a business which involves a listed company, floating companies on the public markets or raising new equity finance for them, our corporate finance practice can help.
Our lawyers are highly regarded and we have many years' experience advising a wide range of clients in the UK and overseas including Main Market listed businesses (including companies in the FTSE 100), AIM companies, investors, management teams, financial advisory firms and corporate brokers.
In addition to our work for the UK Takeover Panel, lawyers on our team have also been seconded to the UK takeovers regulator, giving our clients the benefit of cutting-edge experience on UK takeovers and mergers, unrivalled by any other law firm.
Clients and expertise
Our recent experience includes advising:
Rothermere Continuation Limited on its £2.69bn recommended takeover of Daily Mail and General Trust plc and related reorganisation
Sanne Group plc on its £1.51bn recommended takeover by Apex Group Limited
Entain plc on its takeover defence following an approach from MGM Resorts
PEXA Group Limited on its £31m recommended takeover for Smoove plc
DBAY Advisors on its £143m recommended takeover for Finsbury Food Group Plc
Curtis Banks Group plc on its £241m recommended takeover by Nucleus Financial Platforms Limited
Xpediator plc on its £62m recommended takeover by a consortium including funds managed by Baltcap
AdvancedAdvT Limited on its hostile and competitive £300m all-share takeover offer for M&C Saatchi plc
Associated British Foods Plc on its £48m recommended takeover of National Milk Records Plc
DBAY Advisors Limited on its £75m joint (with Pollen Street Capital) recommended takeover of Proactis Holdings plc
GVC Holdings plc on its up to £4bn recommended takeover of Ladbrokes Coral Group plc
KCOM Group plc on a competitive takeover of the company by Universities Superannuation Scheme and MEIF 6 Fibre (£627m successful bid)
IMImobile plc on its £543m recommended takeover by Cisco Systems, Inc.
JP Morgan Cazenove, as financial adviser to Triton Funds, on a £1.3bn recommended takeover for Clinigen Group plc
Raymond James Financial International Limited, as financial adviser to Raymond James UK Wealth Management Holdings Limited, on a £279m recommended takeover of Charles Stanley Group plc
Fenchurch Advisory Partners, as financial adviser to James Hay Holdings Limited, on a £145m recommended takeover of Nucleus Financial Group plc
Rothschild & Co, as financial adviser to Dock Newco (owned by the Freshwater Group), on a £1.3bn recommended takeover of Daejan Holdings plc
Immunodiagnostic Systems Holdings plc on its £110m recommended takeover by Perkin Elmer Inc.
Ted Baker plc on its £79m class 1 disposal of Big Lobster Limited (the owner of its UK headquarters) to the British Airways Pension Fund
SafeCharge International Group Limited on its US$889m recommended takeover by Nuvei Corporation
Lambert Energy Advisory Limited, as financial adviser to DNO ASA, on a £642m hostile takeover of Faroe Petroleum plc
K3 Capital Group plc on its £272m recommended takeover by Shin Bidco Limited, a company controlled by Sun European Partners, LLP

LBG Media plc on its £360m AIM IPO
musicMagpie plc on its £208m AIM IPO
GENinCode plc on its £42m AIM IPO
Allenby Capital Limited on the £33m AIM IPO of Skillcast Group plc
Sanne Group plc on a £80 million placing
JD Sports Fashion plc on a £464m placing
Rathbones Group plc on a £50m placing
Alpha Financial Markets Consulting plc on a £31m placing
Liberum Capital on the £120m AIM IPO of SourceBio International plc
On The Beach Group plc on a £67m cash box placing and, subsequently, a £26m placing
Brickability Group plc on its £150m AIM IPO
Scapa Group plc on a £33m cash box placing
N+1 Singer (now Singer Capital Markets) on the £73m AIM IPO of essensys plc and, subsequently, advising Singer Capital Markets and Berenberg on a £33m placing and open offer by essensys plc
Numis Securities on the £651m Main Market IPO of AJ Bell plc
GVC Holdings plc on its step up from AIM to the Standard segment and, subsequently, to the Premium segment of the Main Market
Liberum Capital on the £145m AIM IPO of Mind Gym plc
Sumo Group plc on its £145m AIM IPO
The Multifamily Housing REIT plc on its proposed £175m Main Market IPO
The City Pub Group plc on its £96m AIM IPO
Zeus Capital and Jefferies on the £500m AIM IPO of boohoo group plc and subsequent equity placings
Norcros plc on its £60m Class 1 acquisition of Merlyn Industries Limited and related equity and debt fundraisings
Zeus Capital and Peel Hunt on the £255m AIM IPO of Watkin Jones plc

"Addleshaw Goddard is well known in the market for its ECM work, including IPOs and secondary fundraisings. As advisors to the takeovers regulator, the team is uniquely well-placed to advise on public M&A transactions, for which it has extensive expertise."
Legal 500

"'An exceptionally knowledgeable team, dedicated to client service, unquestionably sharp, punching above their weight.'"
Legal 500

"Focuses on handling some of the most complex and high-value mandates in the AIM arena, and also features prominently in mid-cap Main Market matters."
Legal 500

"Addleshaw Goddard captures a significant share of the market for work from AIM50 and AIM100 companies and also acts for a number of NOMADs."
Legal 500

"Very active in mid-cap ECM, the sheer volume of deals they do means that they are always on top of the issues."
Legal 500

"A client says: 'What I value is their can-do attitude - the fact that they very much seem to be wanting to find solutions rather than saying 'this is a problem'. It's their pragmatism, but also their energy and desire to get the thing done.' "
Chambers UK

"The team advises a large number of AIM-listed companies and NOMADs on complex transactions and is known for its capabilities in acting on transactions involving clients in the technology, financial services and gaming sectors. Client feedback states they are excellent and focused on finding solutions."
Chambers UK

"Great technical expertise, especially in Takeover Code matters. Very enthusiastic and helpful."
Legal 500
For more information, please don't hesitate to get in touch.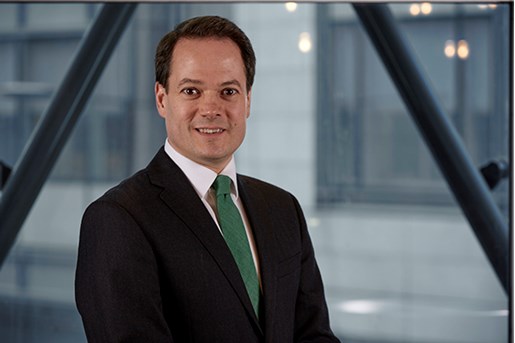 Giles Distin
Partner, Corporate Finance
London, UK
View profile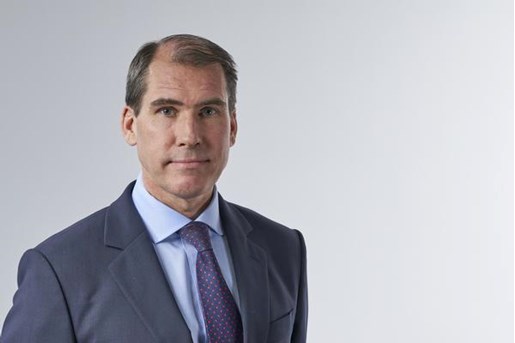 Nick Pearey
Partner, Corporate Finance London, UK
View profile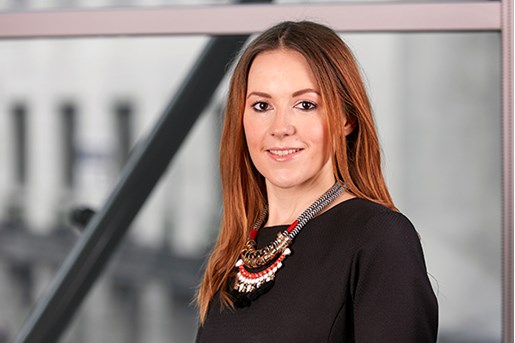 Louise Pritchard
Partner, Corporate Finance London, UK
View profile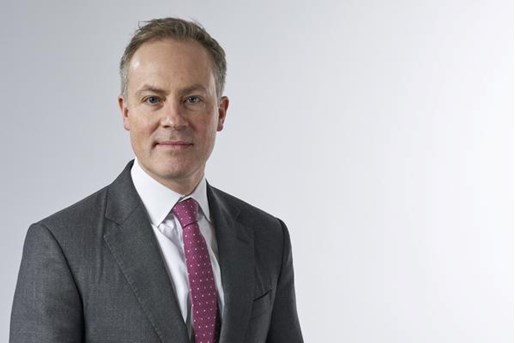 Simon Wood
Partner, Corporate Finance London, UK
View profile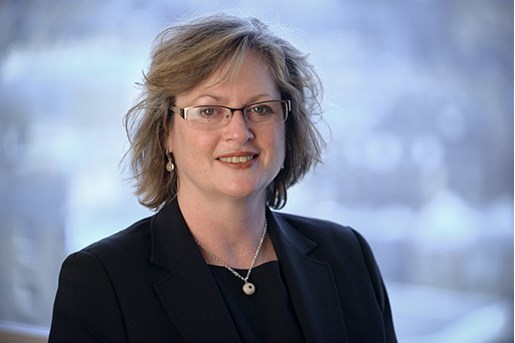 Anna Brown
Partner, Corporate Finance
Glasgow, UK
View profile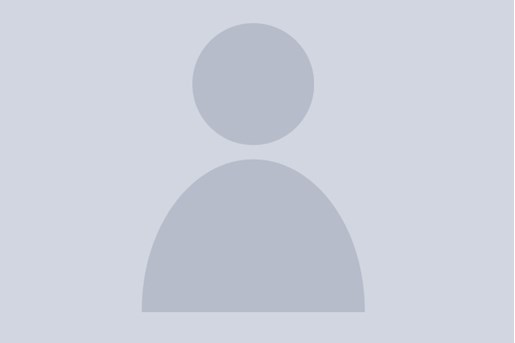 Adam Hastings
Partner, Corporate Finance
Leeds, UK
View profile
Delivering Strategic Transactions in Surreal Times

Against the backdrop of a post-lockdown world we have put together a series of guides to help businesses identify what to consider when approaching transactional activity in the coming months.