At Addleshaw Goddard, we draw on our strong legal and sectoral expertise to provide a clear, comprehensive mergers and acquisitions service to our clients.
---
We work with an outstanding client list, helping companies achieve their transactional goals on high-profile complex acquisitions, disposals, and joint ventures.
Our work in the energy, financial services, leisure (hotels, pubs, gaming, and travel), real estate, and retail and consumer markets means we are widely recognised as experts by those in the industry.
We have a fully integrated approach, working with colleagues in our own offices, as well as globally with our preferred partner firms. Whatever the scale of the assignment, clients benefit from a single point of contact and our strong network of professionals ensures that we are able to consistently and efficiently manage client transactions.
In our view and experience successful M&A is a mix of strategic focus (Why? What?) and disciplined execution (How? Who? When?). We keep our clients' key business objectives at the heart of a great process that delivers excellent execution and value. Clear, early engagement and scoping allow us to price with certainty and set up the right lawyers to do the right jobs.
Read on for more information about AG's M&A capabilities. Alternatively, get in touch with a member of our team now.
Our work is characterised by:

Strategic alignment with our clients, their businesses and their transactional goals
Cross-border delivery of commercially and regulatorily complex transactions
Listed company requirements including listing rule requirements in different jurisdictions and any public takeover process or ECM requirements
A wide range of deals by a market-leading private equity team
Proactive management of external processes, particularly merger and other regulatory clearances
Understanding of the mindset and requirements of a diverse range of M&A participants, from listed businesses to family and privately owned businesses, from start-ups to multinationals

Our recent experience includes:

Acquisition of Avocis Group for Capita for €210 million
Acquisition of Blue Nile Cigarette Co. for British American Tobacco for €55 million
Acquisition of MPS Builders Merchants by Wolseley for £19.4 million
Acquisition of the Ebba soft drinks business in Brazil for Britvic for £114 million
Acquisitions and joint ventures for Associated British Foods (e.g. Dorset Cereals, Jordan)
Disposal of laterooms.com for TUI for €13.6 million
Műller acquisition of Dairy Crest's dairy business for £80 million
Regular work for the Appeal Committee of the Takeover Panel
Sale by Peel Group of a 50 per cent investment in MediaCity UK to Legal & General
Sale by Skipton Building Society of its independent financial adviser business to Standard Life
Sale of Bizspace and 97 commercial properties to Varde Partners for £138 million
Sale of CTC Aviation to L-3 Communications for £140 million
Sale of Evans Cycles by ECI Partners for £77 million
Sale of Kurt Geiger to Cinven for £245 million
Sale of national passive network structure for KCOM Group for £90 million
Sale of oil and gas valves business by Xylem
Sale of REN and its subsidiary REN Skincare plus an associated US company REN USA to Unilever
Takeover by GVC of Sportingbet and of Bwin for £1.1 billion
Tate & Lyle break-up of pan-European bulk ingredients joint venture with ADM for €240 million
Three strategic assignments for Clinigen with a cumulative total in excess of £450 million
Various matters for SSE (including the sale of its interest in Beatrice Offshore Windfarm and an asset sale to GE Group)
Various strategic assignments for Shepherd Building Group including the sale of Shepherd Engineering and Shepher Homes
Various transactions for Rathbones (including acquisition of Vision Independent Financial Planning)

Shortlisted for 'Legal Team of the Year' at the Yorkshire Rainmaker Awards, 2017.
Shortlisted for 'Private Equity Deal of the Year' at the Yorkshire Rainmaker Awards, 2017 (for two separate deals).
Shortlisted for 'M&A Deal of the Year' at the Yorkshire Rainmaker Awards, 2017.
Shortlisted for 'Innovation in Knowledge Management' for our client facing M&A IT platform at the Legal Week Innovation Awards, 2017.
In 2015, the quality of our team was recognised by The Lawyer, with two of our M&A partners profiled in 2016's 'Hot 100 Lawyers' publication. We were also the only corporate team to receive two nominations in this publication.
Legal Week also profiled three of our partners in its '2015 M&A Rising Stars' guide.
Private Equity Team of the Year 2015, by unquote".

Chambers UK (2016):

"The transaction was very complex and they worked brilliantly."
"You're made to feel like you're the only client. Because they know us well, they know our expectations in terms of advice and know our risk appetite; they can offer more tailored advice."
"They are very client-focused and very responsive to client requests."
"They're very helpful: they really understand the documentation and are very easy to work with."
"Excellent client service with partners who will roll up their sleeves and lead from the front."
"They are commercially astute yet pragmatic in helping to achieve a desired outcome."
"They know how to negotiate and offer a commercial, balanced approach."

Video Top 3 Tips - Andrew Rosling

Corporate partner Andrew Rosling shares top tips with 'The Lawyer' on how to ensure deals run smoothly.

M&A Trends Report 2019

Within the report we identify some of the more notable features of M&A deals in 2018 and explore the reasons for the trends we have seen.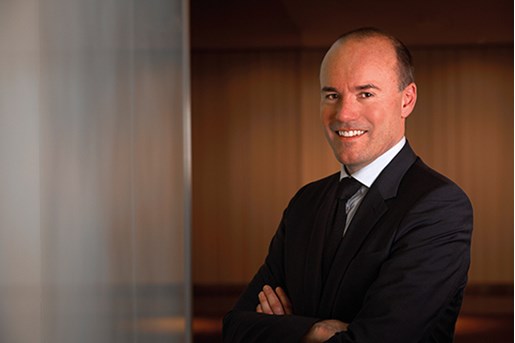 Andrew Rosling
Co-Head of Retail & Consumer Sector, Partner, Mergers and Acquisitions London
View profile