Established more than 20 years ago, AG's corporate services team provides a broad spectrum of highly sought-after company secretarial services and support.
---
It comprises both qualified solicitors and chartered secretaries who are familiar with navigating the specific requirements of the professional services sector.
The outsourcing of company secretarial requirements allows in-house teams relief from time-consuming administrative tasks, enabling them to focus on matters of greater commercial benefit and strategic importance.
More on our clients and experience can be found below, including where we have sent members of our team on secondment, provided training on the Companies Act 2006, and worked overseas. Alternatively, to find out how we can help you, please feel free to contact our team now.
We can assist companies with:

Ensuring compliance with their statutory duties
Company and LLP incorporations. We can incorporate bespoke companies and have shelf companies readily available for more urgent transactions. All LLPs are incorporated using the clients' required designated members
Company search services
Filing of documents at Companies House (either paper based or electronically)
Maintenance of statutory registers in accordance with the Companies Act 2006
Company secretarial reviews and audit facility, whereby the existing company records, such as statutory registers, minutes/resolutions and documents filed at Companies House, are reviewed and a report is prepared highlighting the inconsistencies and noting areas for improvement so that, going forward, the entity is compliant with the Companies Act 2006
Eliminating companies by following a pre-agreed 'step plan' following a review of the company's activities, structure, assets and liabilities
Restoration of companies to the register, following either a voluntary dissolution process or by process instigated by the Registrar of Companies
Re-registration of companies from private to public or vice versa
Administration of loan note registers
Maintenance of dissentient registers and making timely enquiries in order to return monies to dissenters or pay them into court
Compilation of board packs, including the circulation of a notice or agenda to directors, attendance at board meetings and taking minutes
Dealing with structural changes to a company, for instance, constitutional changes, change of officers or share structure
Company name changes, involving advice on the choice of name, identifying any 'same as' issues and the preparation of relevant documentation to achieve the swift and timely change of company name
Re-constitution of statutory registers. When a company's existing registers have been lost or destroyed we provide a re-constitution service based upon the information available

Our clients range from fully-listed and AIM quoted companies, to small, privately-owned companies and charitable organisations. We currently manage the company secretarial requirements of around 800 companies, including some of the UK's best known plcs.

Our client's statutory registers are maintained electronically in accordance with the Companies Act 2006 and can be accessed by our clients 24/7 via secure, password-protected internet access.

In addition to our client assignments, our Company Secretaries' Forum is valued by company secretaries of listed (and large private) companies, who come together to share best practices and enjoy presentations on topical issues by external speakers of the highest quality. The forums take place in each of our Leeds, London and Manchester offices, two or three times a year.

We have seconded members of the team to fully listed companies, AIM listed companies and larger groups of privately owned companies. The type and range of services provided to these clients varies, but is wide-ranging and requires secondees to have a high level of expertise in the company secretarial field.

We also undertake remote secondment roles, whereby clients are provided with a direct contact within the team and the secondee is provided with access to the clients' facilities. This is ideal for specific projects whereby the client is provided with a designated contact, however the secondee may also be supported by members of the corporate services team.

We provide bespoke training on various aspects of the Companies Act 2006.

Training can be provided on a one-to-one basis, so that it is tailored specifically to meet the client's needs. Our training can be delivered to main board directors, legal departments and company secretariats.

With offices in Aberdeen, Doha, Dubai, Edinburgh, Glasgow, Hamburg, Hong Kong, London, Leeds, Manchester, Muscat and Singapore, we can assist with the set-up and maintenance of entities in each of these jurisdictions.
---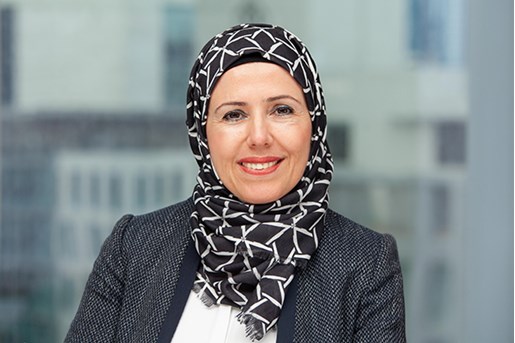 Ahlam Souccarieh
Head of Corporate Services, Corporate Finance
Dubai
View profile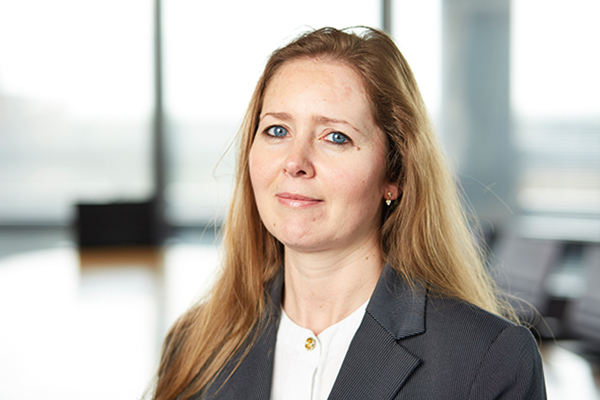 Emma Davies
Senior Company Secretarial Advisor
Email Emma