We have a dedicated and specialist Financial Services Transaction Team which combines both strong financial services expertise with M&A experience and in depth knowledge of the regulatory environment. We regularly deploy cross-departmental teams that are focussed on lender de-leveraging activities generally and loan sales, and also on behalf of purchasers of loan portfolios in the acquisition, funding and work out of the loans. We are able to combine our corporate, finance, real estate, regulatory and restructuring transactional expertise to quickly and easily provide a flexible delivery model tailored to our clients' requirements in a cost efficient manner.
We have significant experience advising on numerous large and complex debt transfers, be that through the transfer of significant individual loan assets or through large scale loan portfolio transactions.
We regularly advise sellers and buyers in relation to both retail and commercial, performing and non performing debt transactions involving a wide variety of asset classes, underlying collateral and structures.
In addition to buyers and sellers of debt, we also advise financiers and buyers on the funding of debt acquisitions, lenders in relation to internal structuring issues and owners and servicers on asset management, work out and realisation strategies.
Click through the individual experience sections below for more detail.
AG is an expert in this field, regularly advising sellers in relation to both retail and commercial debt transactions involving a wide variety of asset classes, underlying collateral and structures. We are familiar with a wide variety of transaction structures, whether on LMA or bespoke terms, and involving outright transfer and synthetic alternatives including sub-participation, trust based arrangements and ISDA based swaps and pass-through.

We are familiar with a wide variety of transaction structures including outright and synthetic transfers and the mechanics required to effectively transfer any associated security interests and derivatives.

EXPERIENCE

Acted for an EU financial institution on the disposal of a large portfolio of UK real estate loans.
Acted for a major high street bank on a £16bn intra-group transfer of commercial loans between balance sheets.
Acted for 3 major lenders on the pre-positioning of several billion pounds worth of social housing finance loans under the Bank of England's Discount Window Facility structure.

KEY CONTACTS

Graham Cross, Rosanna Bryant, Hugh Lauritsen, Gaenor Cassell

AG offers a full service to buyers in debt-related acquisitions with a cross office team of finance, regulatory, M&A and restructuring specialists. Our flexible delivery model comprising a team of over 100 experienced paralegals together with our innovative IT-based review system for large scale loan portfolio diligence exercises gives us the ability to deliver tailored and appropriate advice in an efficient and effective manner.

We work with variety of purchases in relation to debt acquisitions and we are experienced in transferring both regulated and non-regulated, performing and non-performing assets.

Experience

Acted for Deutsche Bank AG on the acquisition of a UK loan portfolio from Lloyds Banking Group, secured against UK commercial real estate.
Acted for Nationwide Building Society on purchases of the social housing portfolios of Hypovereinsbank AG, BNP Paribas and Alliance & Leicester.
Acted for OneSavings Bank and Marlin Financial on the acquisition of a portfolio of CCA loans with a notional value of £950m.
Acted for Barclays on its acquisition of a £2.3bn Egg credit card portfolio from Citigroup and its purchase of a £130m credit card portfolio from MBNA.

Key contacts

Graham Cross, Rosanna Bryannt, Hugh Lauritsen, Addi Spiers

We have a depth of experience in funding loan portfolio acquisition from a loan transactions and securitisation. We understand the financial structuring required to effect the financing on loan portfolio.

Key contacts

Rachel Kelly, Zoe Connor, Karl Clowry

AG has acted for various asset managers and loan servicers in the management and disposal of loan portfolios.

We provide all of the relevant expertise for each asset class in one team. This full service offering means that we are regularly engaged on asset management work for large and complex portfolios of a wide range of assets controlled by borrowers, banks, insolvency professionals and loan servicers.

Experience

Acted for Deloitte and CBRE Loan Servicing on the negotiation of strategic Asset Management Agreements with Valad Europe and Vale Retail in respect of the Propinvest Gemini portfolio and the subsequent sale of the portfolio to Colony Capital for £311m
Acted for CBRE Loan Servicing negotiating asset management agreement (Develica as asset manager) for the work out of the Alchemy CMBS (portfolio of 12 German assets)
Advising loan servicers in relation to:

Declarations of trust whereby they hold legal title to loan portfolios on trust for beneficial owners.
Their capacity as security agent and security trustee in the acquisition and disposal of loan portfolios.

Key Contacts

Gaenor Cassell, Addi Spiers, Emma Sadler

Dedicated specialist workout team comprises restructuring, finance and corporate specialists with expertise across the key areas of law, including company and corporate insolvency law, real estate, banking law, employment and dispute resolution.

We offer a full service across all types of restructuring and insolvency assignments. This broad base provides our clients with a resource that has the experience to deal effectively with all issues arising both in a restructuring of debt and upon enforcement of security and insolvency.

Experience

Acted for various asset holding companies in the Cerberus group on the work out of certain assets purchased from clearing banks.
Acted for Hudson Advisors/Lone Star on the realisation of a number of hotel assets acquired through debt portfolios.
Acted in the acquisition of a £130m cross border loan portfolio from a high street lender with multiple stakeholders, and the subsequent work out of the loan portfolio.
Acted for Deutsche Bank and Kennedy Wilson on the workout of the project Forth portfolio of loans from Lloyds Banking Group.

Key Contacts

Andy Bates, Addi Spiers, Tim Cooper, Jamie McIntosh, Tim Taylor

AG have acted for lenders in reported and leading cases relating to their debt purchase/assignment in the English and Scottish courts. We also have a number of cross-border cases involving other jurisdictions including The Republic of Ireland, Northern Ireland, within the EU & beyond.

Experience

Hancock –v- Promontoria (Chestnut) Limited: Mr Hancock applied to set aside his statutory demand, principally on the basis that the statutory demand's underlying debt had not been validly assigned by Clydesdale Bank Plc/National Australia Bank to Cerberus. Mr Hancock's application was dismissed and was carried all the way to the Court of Appeal, where it was dismissed again. Mr. Hancock then made an application to the Supreme Court for permission to appeal against the Court of Appeal Decision (UKSC Application). Ultimately, a panel of judges (led by the Supreme Court President, Lord Reed) refused the UKSC Application. The Court of Appeal Decision is a helpful guide to lenders facing similar challenges regarding the level of redaction to their disclosed documents. The fact that the Supreme Court reinforced the Court of Appeal Decision strengthens the position of other lenders in similar situations.
Steven Shear –v- Clipper Holding II S.a.r.l. [2017]: In this case, which related to a £13m liability, the Court rejected the now notorious decision of OneSavings Bank v Burns, which had a substantial negative impact in the finance, insolvency & NPL market in Scotland. Shear was therefore widely reported and welcomed in the Scottish finance & insolvency markets generally, not just the NPL sector.
Promontoria (Chestnut) Limited –v- Craig & Anor [2017] EWHC 2405 (Ch): acted for Cerberus as secured creditor of a property investment portfolio of c.£4.5m of assets on a ground-breaking application, and first reported decision under paragraph 41(2) of Schedule B1 to the Insolvency Act 1986, to challenge a decision by an administrator to remove a receiver appointed by a fixed charge holder. The application was ultimately successful and has established the principles to be applied by any UK administrator in deciding whether or not to require receivers to vacate office.

Key Contacts

Tim Cooper, Lynsey Walker, Kirsten Fleming, Colin MacIver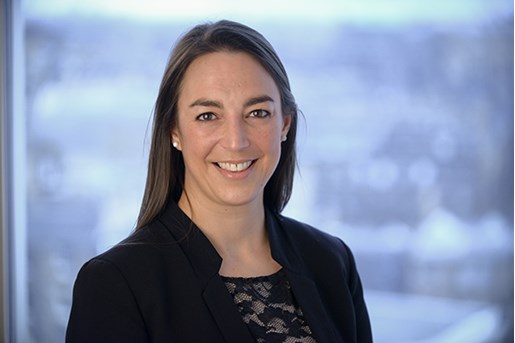 Addi Spiers
Partner, Restructuring/Finance
Edinburgh, UK
View profile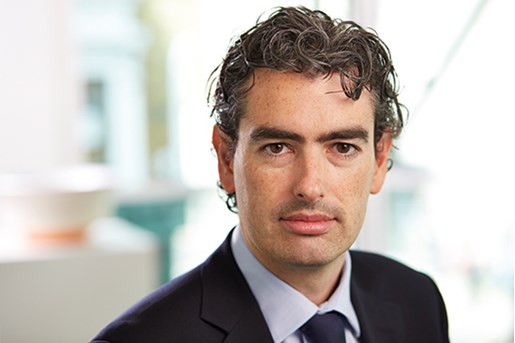 Hugh Lauritsen
Partner, Mergers and Acquisitions and Co-head of Financial Services Sector
United Kingdom
View profile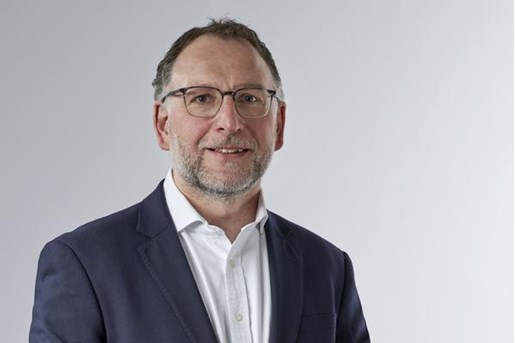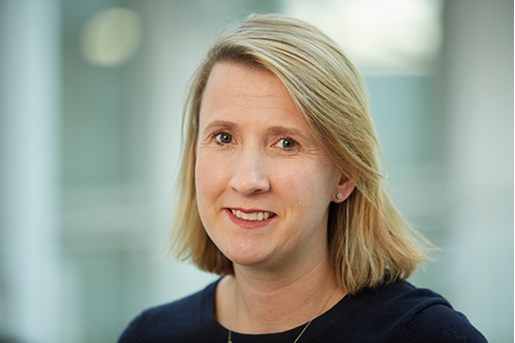 Rosanna Bryant
Partner, Financial Regulation and Co-head of Financial Services Sector

View profile