We are recognised as experts in the field of corporate crime, dealing with some of the largest legal cases in this arena in recent times.
---
Our team advises on the prevention and resolution of disputes and issues relating to commercial fraud, asset misappropriation and international business crime for high-net-worth individuals and corporates. Our areas of expertise include breach of trust and cross-border asset tracing, obtaining and challenging freezing injunctions, search orders and third party disclosure orders, money laundering investigations and proceedings, and 'trust busting' litigation.
A further area of specialism is advising international companies and their directors or employees on matters of corruption and bribery, cartels, insider trading, extradition and mutual legal assistance, tax investigations, market abuse, and money laundering.
We have also:
Represented those attending interviews under caution or under compulsion
Dealt with investigations by overseas regulators, such as the US Department of Justice, the Securities and Exchange Commission, and the Hong Kong Securities Commission
Advised clients in receipt of mutual legal assistance requests from overseas authorities and in extradition proceedings
Read on for more on our clients and experience. Alternatively, please get in touch with one of our corporate crime specialists now.
Recent highlights include acting for:

A large property development company based in the Middle East and a Bahraini investment bank in a $1 billion High Court action involving allegations of conspiracy and breach of confidence
Mukhtar Ablyazov in 11 sets of proceedings brought against him in the English High Court for the alleged misappropriation of billions of dollars from JSC BTA Bank during his tenure as chairman of the board. The actions included more than 40 interim applications, including receivership orders, committal proceedings and enforcement of judgments in various overseas territories, and hearings in the Court of Appeal, Supreme Court, Privy Council and European Court of Human rights, in arguably the most complex and high-value litigation of its type in the world
A high-net-worth individual on a $1.2 billion London Court of International Arbitration (LCIA) arbitration dispute involving the acquisition of mining assets in Ukraine, with parallel proceedings in Cyprus
Boris Berezovsky in his $6 billion Commercial Court claim against Roman Abramovich concerning Russian oil and aluminium assets, and in related $3 billion Chancery Division claims against the estate of the Georgian billionaire, Arkady Patarkatsishvili and others. The claims raised a number of sensitive issues spanning 15 years and involved a complex web of assets held across more than a dozen jurisdictions
Speedy Hire plc, conducting an independent investigation into a number of accounting irregularities in the international division of Speedy Hire plc
A consortium of Western emerging market bondholders in a $250 million LCIA claim against a Russian debtor accused of fraud. The claim involved parallel proceedings in London, Cyprus and St Petersburg
A pharmaceutical company in a complex fraud claim against various parties, including former employees and Panamanian companies. The case involves busting trusts in other jurisdictions
A FTSE 100 mining company in a Serious Fraud Office self-reporting investigation covering Kazakhstan and numerous countries in Africa

Chambers (2015)

"Impressive experience in large scale fraud litigation"
"Dominates the field"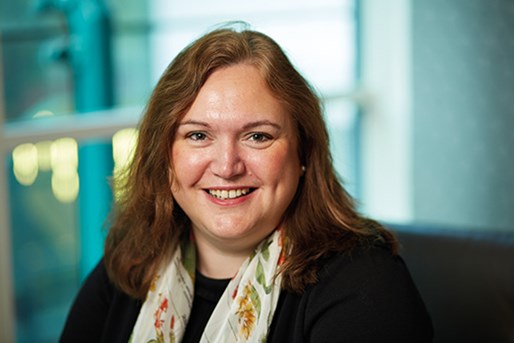 Nichola Peters
Partner, Head of Global Investigations/Inquiries
London
View profile