Welcome to our second edition of 'CHECK-IN with AG' a bi-annual hospitality bulletin bursting with recent developments, industry insights and practical tips about legal and commercial issues relating to the hotels sector. Download the Autumn edition of the 2017 bulletin below.
---
In our second edition (Autumn 2017), we cover:
Download the full bulletin in PDF format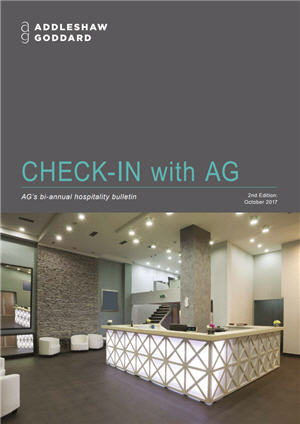 Our Hotels & Leisure team hopes that you enjoy reading our sector bulletin. If you have any comments or queries on any of the articles, please get in touch. You can also find a full list with our team members' contact details on the last page of the bulletin.