The pros and cons for hotel investors
---
There will never be a "one-size-fits-all" operating model. On considering investment into the hotel market, an investor should carry out a self-evaluation to establish the following:
What is the investor's risk appetite?
How much operational control over hotel operations does the investor want, if any at all?
How experienced is the investor in operating hotels?
Which brands are most suitable for the hotel and which of those are available under a lease structure, franchise or management contract?
These are just a few of the key factors which hotel investors should consider on investing into this dynamic market.
Download the full bulletin in PDF format to view the table that lists some of the pros and cons on the traditional forms of hotel operation.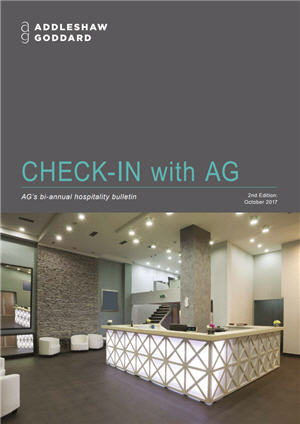 There are many combinations of operating models that can be used and when the right questions are asked to establish an investor's short, medium and long term objectives; the appropriate operating model can be implemented to increase profitability; provide an exceptional guest experience which the modern-day traveller expects in today's experimental society and which will also make the hotel more attractive to lenders.
If you have any comments or queries, please get in touch.