Our Real Estate Finance team has extensive knowledge of the sector, delivering high quality advice on transactions irrespective of size or complexity
---
Our core team comprises over 40 lawyers who specialise in real estate finance and have in-depth knowledge of the market and the full spectrum of debt financing techniques.
We act for a variety of key participants in the UK, European and Middle Eastern property finance markets including leading UK, European and US banks (clearing and investment), international debt and equity funds, insurance companies, sponsors, developers and overseas investors.
We have a deep understanding of the industry and the people working in it combining years of experience and industry knowledge with a pragmatic approach focused on the successful delivery of our clients' goals.
Our multidisciplinary team are experienced at transacting across all core sectors and work closely together to deliver commercial and solution-orientated advice.

Our sector expertise covers:

Office

Advised Aberdeen Standard Investments in connection with a £75m syndicated loan facilities agreement to certain subsidiaries of RDI REIT plc to refinance a portfolio of 4 London serviced offices
Acted for Hengli Group on the £170m re-financing of its acquisition of the Lloyds Bank plc headquarters building at 25 Gresham Street, London

Retail

Acted for Criterion Capital in relation to the £1bn syndicated facility from Aviva Commercial Finance secured on a £2bn portfolio, including London Trocadero, Criterion Theatre/Buildings, Piccadilly, Slough Shopping Centre and East India Dock
Acted for Tribeca Holdings in connection with the £230m senior and mezzanine financing of a portfolio of luxury retail properties in Knightsbridge

Student Accommodation

Acted for UPP, the UK's leading provider of on-campus student accommodation, on the acquisition financing of the freehold for 411 student accommodation rooms at the Bay Campus, Swansea
Acted for ICBC in connection with a senior loan facility to UNINN, the UK student accommodation provider, to refinance a portfolio of four operational student accommodation assets totalling 640 beds

Islamic Finance

Acted for Bank of London and The Middle East plc in relation to a Murabaha development facility for High Street Residential Group for the development of Newcastle's highest building, Hadrian's Tower
Advising Rasmala Investment Bank and Gulf Islamic Investments on their joint acquisition of two Amazon logistic facilities and a Decathlon superstore in Dortmund, Germany through a Sharia compliant joint venture structure financed with Deka Bank

Hotels & Leisure

Acted for Svenska Handelsbanken AB (publ) as lender in connection with a £61,200,000 facility for refinancing the acquisition of The Midland Hotel in Manchester by a subsidiary of Pandox AB
Acted for ICBC in connection with a senior loan facility to a borrower sponsored by Ability Hotel Group to finance the corporate acquisition of the property holding vehicle for the Tamburlaine Hotel, Cambridge

Logistics

Acted for Investec Bank plc in respect of its loan to Valor Real Estate Partners (the pan European logistics and industrial real estate investor) to fund the speculative development of a 153,000 sq ft urban logistics park in Mitcham, south London
Acted for Helaba on the £197m facility for London Metric Properties plc secured on a portfolio of logistics / distribution centres

PRS / Build To Rent

Acted for Barclays Bank plc on the multi-phased development finance of a portfolio of PRS properties for a Gatehouse Bank and Sigma Capital partnership
Acted for Dandara Limited on the acquisition, development, funding and sale of over 2,000 units of residential accommodation for the PRS market in Birmingham, Manchester and Leeds

Residential

Acted for HSBC in connection with a £65m RCF for Inland Homes for the acquisition and development of homes focussed on South East England

Healthcare

Acted for Fortwell Capital Limited on a variety of transactions including various cross-collateralised development and refinancing loans to MACC Group secured on two care homes (one existing and one to be developed) and a senior loan to the developer, Goldenstone, for a mixed use scheme in Ealing
Acting for Coutts & Company in respect of a £15m term loan facility to Hallmark Care Homes to refinance the acquisition of Arlington Manor Care Home in Cambridge

Development

Acted for a club of international banks on the +£285m refinancing and development finance in connection with a mixed-use property in Mayfair, Central London, incorporating residential, hotel office and retail
Acted for National Westminster Bank plc and AIB Group (UK) p.l.c. on the £66m development financing of a luxury hotel conversion at the former Bow Street Magistrates Court

Sponsors

Bruntwood
CC Land
Cheung Kei Group
Criterion Capital
Dandara
HB Reavis
Kamco Invest
McLaren Property
Mount Anvil
Tribeca Holdings
UPP

Lenders

Aberdeen Standard Investments
Allied Irish Banks
Aviva
Barclays Bank
Bank of Ireland
Bank of London and The Middle East
Canada Life
Clydesdale
Emirates NBD Bank
First Abu Dhabi Bank
Fortwell
Handelsbanken
Helaba
HSBC
ICBC
Investec
Oaknorth
Puma Property Finance

Real Estate Team of the Year (Legal Business Awards 2020)
Real Estate Team of the Year (The Lawyer Awards 2019)
Professional Team of the Year (Property Week Student Accommodation Awards 2019)
Commended for banking & finance and commercial property (The Times 200 Best Law Firms 2019)
"They've got the experience and the depth of knowledge to handle very complicated transactions." Chambers 2019
"We are impressed by the level of advice and service received from Addleshaw Goddard and the lengths the firm goes to really understand our core business principles and provide us with commercial advice." Chambers 2019
"Addleshaw Goddard's team consistently demonstrate very strong commercial awareness, ensuring that they deliver practical, market-friendly advice to their clients as well as exceptional legal expertise." Legal 500 2020
"They proactively manage the transaction to deliver a highly efficient process, resulting in satisfied parties on all sides." Legal 500 2020
Representative Clients
Sponsors
Bruntwood
CC Land
Cheung Kei Group
Criterion Capital
Dandara
HB Reavis
Kamco Invest
McLaren Property
Mount Anvil
Tribeca Holdings
UPP
Lenders
Aberdeen Standard Investments
Allied Irish Banks
Aviva
Barclays Bank
Bank of Ireland
Bank of London and The Middle East
Canada Life
Clydesdale
Emirates NBD Bank
First Abu Dhabi Bank
Fortwell
Handelsbanken
Helaba
HSBC
ICBC
Investec
Oaknorth
Puma Property Finance
---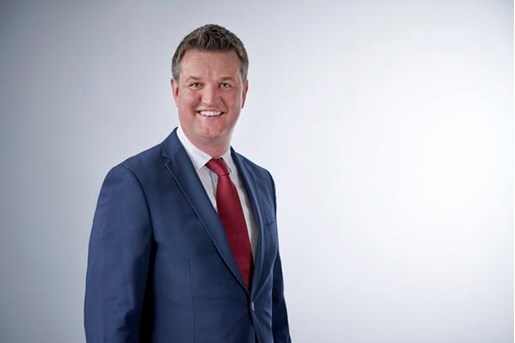 Steve Mackie
Divisional Managing Partner
London
View profile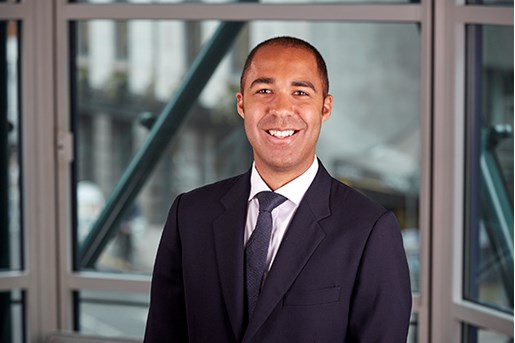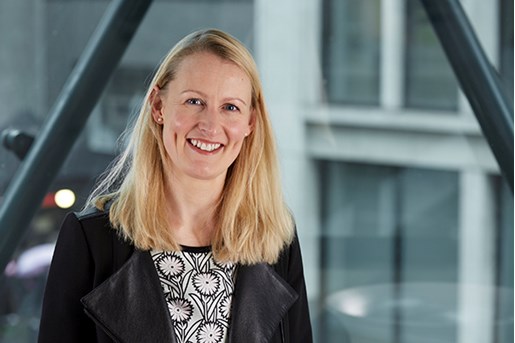 Sarah Egbu
Partner, Real Estate Finance and Hotel Finance
London, UK
View profile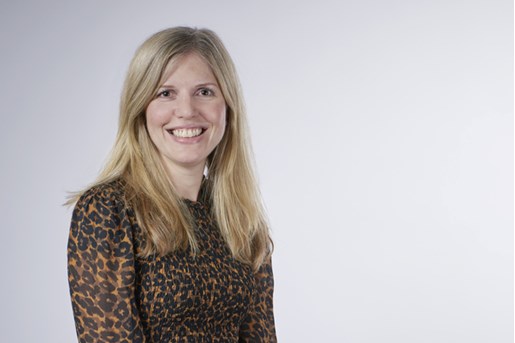 Zoe Maurer
Partner, Real Estate Finance and Hotel Finance
London, UK
View profile