This briefing considers conservation covenants, now that Part 7 of the Environment Act 2021 (the Act) has recently come into force.
---
It also considers, in the context of the Government's shifting agenda, the broader question of whether the Biodiversity Net Gain (BNG) regime in Part 6 of the Act – for which conversation covenants are to be a key tool - will still be brought into effect in November 2023 as planned.
This briefing follows on from our previous briefings considering BNG in the context of Town & Country Planning schemes, Nationally Significant Infrastructure Projects (NSIPs) and marine projects.
Introducing Conservation Covenants
Part 7 of the Act, which took effect on 30 September 2022, introduces a new species of landowner agreements in England – conservation covenant agreements.
In summary a conservation covenant agreement is a private agreement relating to specified land that:
is entered into between a landowner and a responsible body (as to which see below);
either restricts the specified land or requires the landowner or the responsible body to do something for conservation purposes;
is intended to be for the public good; and
is executed as a deed by the parties.
Like section 106 planning agreements, conservation covenants are local land charges and the obligations run with the land interests that they bind. By virtue of section 125 of the Act, they can also be enforced by the responsible bodies in a similar way to section 106 agreements, including by way of injunction.
A "conservation purpose" is defined in the Act to include the conservation of land as a place of archaeological, architectural, artistic, cultural or historic interest as well as to conserve the natural environment of land. This gives these new agreements a potentially wide application, particularly as the concept of responsible bodies is intended to encompass a wider group of bodies than local authorities.
Who are the responsible bodies?
Section 119 of the Act defines the responsible bodies who are to have the benefit of conservation covenants. Under this section, a responsible body means either the Secretary of State or a body designated by the Secretary of State on application.
The Secretary of State may only designate a body as a responsible body if s/he is satisfied that it is suitable and (with the exception of local authorities) that:
in the case of a public body or charity, that at least some of its main purposes or functions relate to conservation; or
in any other case, at least some of the body's main activities relate to conservation.
The Secretary of State may determine the criteria to be applied in deciding whether a body is suitable to be a responsible body and must publish that criteria, as well as a list of bodies who are designated under section 119. At the time of writing, we are not aware of any criteria or list of bodies having yet been published.
Relationship with BNG
Now that Part 7 has taken effect, landowners are free to enter into conservation covenant agreements if they so wish. However, the fact that organisations have to first apply to be designated as responsible bodies is highly likely to limit the early use of conservation covenant agreements, at least in the short term, as there is currently no compulsion to enter into such agreements. Moreover, for local authorities at least, there are existing mechanisms of a similar nature that are readily available (such as section 106 agreements).
This position is, however, likely to change as and when the BNG regime in Part 6 of the Act is brought into force. This is because conservation covenants are envisaged to be a key tool to enable BNG to be secured. For Town & Country Planning applications (where at least 10% net gain will need to be achieved under the new legal regime), it is envisaged that conservation covenant agreements could be entered into as part of the process of discharging the mandatory BNG pre-commencement condition, particularly where the required BNG is to be provided offsite.
Where has the implementation of the BNG regime got to?
As set out in our previous insights on BNG, in January this year DEFRA launched a consultation on the implementation of the BNG requirements in the Act. Whilst this set out the Government's intention for BNG to become mandatory in November 2023 for development requiring planning permission, it is notable that the outcome of that consultation is still awaited. Given the recent dramatic changes at the top of Government, questions naturally arise as to whether or not the Government remains committed to introducing BNG next year or, indeed, at all.
It is no coincidence then that the implementation of BNG was the subject of a recent written question in the House of Commons. In response, DEFRA confirmed that the Government remains committed to its November 2023 commencement date for BNG. As for the Government's response to the net gain consultation, this will be published "before then".
In the short space of time since this written question, the Prime Minister has, of course, changed. However, it is notable that, in his first Prime Minister's Questions, Rishi Sunak, in a reply to Caroline Lucas on the issue of fracking, presented the Environment Act as a "landmark" achievement of the Government and one which underscored its environmental credentials, concluding with a commitment "to deliver on all those ambitions" in the Act. Given that BNG is such a key plank of that legislation, it seems inconceivable that it will now be jettisoned.
Recent political events suggest that nothing is certain at the moment – and the stated timescale for the publication of the Government's consultation response is notably vague. But, for the time being at least, it appears that the introduction of the mandatory BNG regime is still to proceed as planned, after a short period of doubt over the summer. To that end, the recent introduction of conservation covenant agreements is an important step and we can hence expect to see a growth in the use of these agreements going forward.
If you would like to know more about BNG and/or conservation covenants, or otherwise require any assistance, please do not hesitate to contact the Planning & Infrastructure Consenting Team.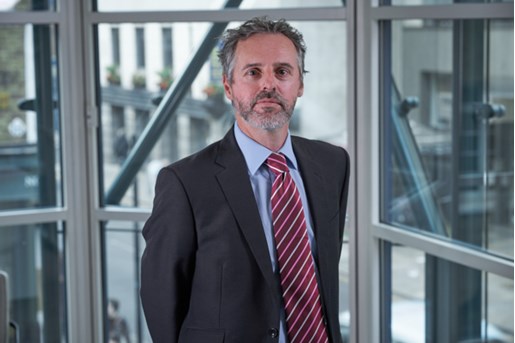 Michael Dempsey
Managing Associate, Planning and Infrastructure Consenting
London
View profile