Our Investment Management Group includes corporate, real estate, tax, finance and regulatory lawyers. With all boasting exceptional transactional experience from magic circle and top tier practices, it is one of the UK's market-leading specialist practices.
---
We advise fund sponsors, managers, general partners and a wide range of investors, including fund of funds (FOF), sovereign wealth and public/private pensions and companies. We steer them through the maze of legal, tax, jurisdictional and regulatory issues in establishing, operating and investing in funds, as well as ensuring that all structures reflect best industry practice at the relevant time. We also advise on deals across a wide range of sectors, with particular focus/expertise in the real estate sector.
In addition, we have a fully integrated indirect real estate offer, advising on all downstream aspects of corporate real estate transactions, be they complex joint ventures, group reorganisations or cross-border acquisitions and disposals of property holding structures. Our comprehensive understanding of the deal process, from cradle to grave, makes this possible; we work across the structuring and financing of deals, throughout the operational phase and to ultimate exit.
We understand real estate businesses and how they operate and can integrate ourselves with clients, to serve as extensions of their own deal teams.
For more information, please don't hesitate to contact a member of our team now. You can also find more details below, from case highlights to what our clients say about us.
Recent highlights include advising:

Actis on the takeover of several emerging market funds previously managed by the Abraaj Group – representing c.US$5bn of assets under management
Agathos Management LLP on the establishment of Agathos II LP, an English limited partnership investing in UK SMEs
Northree Investment Management Limited on the formation of a UK focussed commercial real estate fund
A leading independent GP on the formation of a pan-European renewable energy infrastructure fund
Bridges Ventures on the launch of the Bridges Ventures Sustainable Growth Fund IV
A global asset manager on the establishment of numerous fund structures, and on the deployment of capital commitments exceeding $6bn across a range of investment funds including PE, RE, Debt, Infra and other alternative asset classes
Par Fund Management Limited on the establishment of sustainable commercial forestry investment funds
Warrington Borough Council on the establishment of the Public Sector Social Impact Fund

Recent highlights include advising:

Battersea Power Station Development Company on its £1.583bn sale of the commercial elements within the Battersea Power Station development to a Malaysian joint venture
Telereal Trillium on its entry into a joint venture with Blackstone Property Partners to acquire Network Rail's £1.46bn commercial estate portfolio
Singapore Press Holdings on its £448m acquisition of the Student Castle student accommodation portfolio
Dandara on its structuring and funding of a new circa 2,000 unit Build-to-Rent portfolio
Chung Kei Group on its £270m acquisition of 5 Churchill Place, Canary Wharf
Rasmala Investment Bank and Gulf Islamic Investments on their on their joint acquisition of two logistic facilities in Dortmund, Germany through a sharia'h compliant joint venture structure
CC Land Holdings on its £292m acquisition of One Kingdom Street, London
HB Reavis on its £240 million acquisition and development of Elizabeth House, Waterloo for redevelopment into a mixed use scheme with a reported development value of £1.3 billion

"The majority of investments I make for my funds are direct real estate, however I have recently exchanged terms to buy the units in a Jersey Property Unit Trust and Limited Partnership. I am used to receiving good quality and timely advice on property purchases from AG, but was, quite frankly, delighted with the service on the corporate side. I received a clear explanation at each step of the process about what was happening and why, and what it meant. I was given commercial advice, and perhaps more important in this transaction, AG managed to take out some of the emotion to keep everything on track. The link with the corporate and property sides of the transaction made the whole process much simpler."
Jason Baggaley, Standard Life Investments


"[AG] have shown themselves to be dedicated, extremely responsive, technically and commercially astute. [Their] transactional management skills of a variety of work streams were instrumental in getting the matter completed, not to mention making the life of in-house counsel substantially easier."
General counsel/institutional fund manager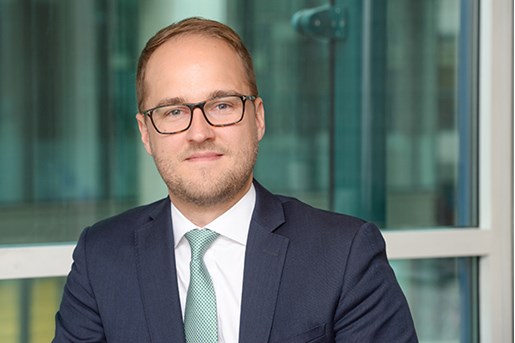 Liam Diggins
Partner, Real Estate Investments London, UK
View profile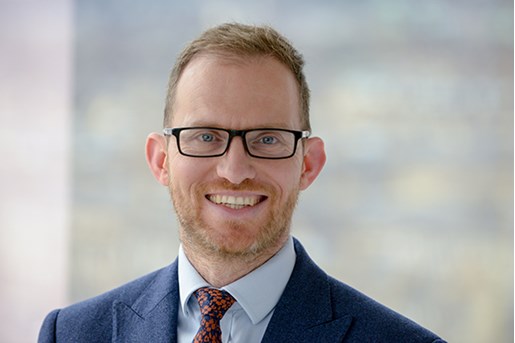 Jan Gruter
Partner, Funds Establishment and Structuring
Glasgow, UK
View profile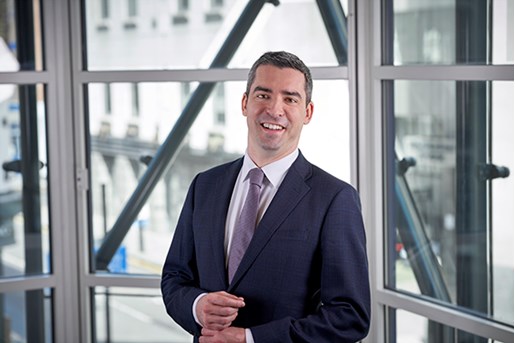 Daniel Woolston
Partner, Head of Real Estate Investment and Private Funds
London
View profile