---
Here, AG's head of EVs, Paul Dight, looks at recent developments in the sector and the proposed new legislation designed to bring the UK closer to the electric revolution.
Now that the Government has passed the Climate Change Act 2008 (2050 Target Amendment) Order 2019, the UK has a legal obligation to reduce its emissions to net zero by 2050. Electric vehicles (EVs) are key to making this happen.
Transport accounts for 27% of UK greenhouse gas emissions, and over 90% of this is from road transport. Without electric (and possibly hydrogen fuel cell) vehicles, the UK will not meet net zero.
Last year the Government published the Road to Zero setting out how the UK would support the move to all new vehicles being zero emission by 2040 (see our article, The Road to EVs) and recently it issued several consultations and announcements implementing some of the actions promised.
Smart charging
National Grid's latest Future Energy Scenarios assume that by 2050 there will be over 35 million EVs on the road but that smart charging and vehicle-to-grid services will smooth out demand and avoid the grid being overloaded by everyone plugging in their car when they get home from work in the evening.
Smart charging means shifting the time of day when an EV charges (e.g. to during off-peak periods when electricity demand is low) or modulating the rate of charge at different times, in response to signals (e.g. electricity tariff information).
From 1 July 2019 the Electric Vehicle Homecharge Scheme now requires that a chargepoint must be smart (as defined in the scheme criteria) in order to be eligible for funding. But there is as yet no general requirement for all chargepoints to be smart.
Section 15 of the Automated and Electric Vehicles Act 2018 (AEV Act) gives Government the power to require that all chargepoints sold or installed in the UK will have smart functionality. In the Road to Zero the Government said it was planning to take forward these powers, and it has now issued a consultation on how best to do this. The Government intends to introduce regulations that will require new private (home and workplace) chargepoints to be smart; and require that smart chargepoints meet device-level requirements, including on cyber security and interoperability. The consultation closes on 7 October 2019 and the regulations are expected to come into force in 2020. This will mean that from 2020 or soon after, all home and workplace chargepoints (but not public chargepoints) will need to be smart.
As well as asking for views on these regulations, the consultation also seeks to gather evidence on a long-term solution (the preferred option is the smart meter system) for operational requirements which it believes will be needed by 2025. It also asks whether the Government should introduce regulations under section 14 of the AEV Act on the transmission of data relating to chargepoints, including data about energy consumption and geographical location.
EV chargepoints in all new homes
Most EV owners charge their vehicle at home. The Road to Zero committed to consult on requirements for every new home to have a chargepoint and now the Government has issued the consultation, Electric vehicle charging in residential and non-residential buildings, which closes on 7 October. It applies only to England and proposes:
Every new residential building with an associated car parking space will have a chargepoint, and every residential building undergoing major renovation with more than 10 car parking spaces must have cable routes for EV chargepoints in every car parking space
Every new non-residential building, and every non-residential building undergoing major renovation, with more than 10 car parking spaces must have one chargepoint and cable routes for an EV chargepoint for one in five spaces. This reflects the requirements of the EU Energy Performance of Buildings Directive (EPBD) which came into force in July 2018, but the Government does not think it necessary to go further than the EPBD minimum at this stage, anticipating that businesses will install more chargepoints than the minimum requirement where there is a commercial case for doing so.
The chargepoints must have a minimum power output of 7kW and be fitted with a universal socket that can charge all types of EV currently on the market. There will be an exemption if the grid connection cost is above certain thresholds.
These requirements will be implemented through adding a new part to the English Building Regulations, which is expected to come into force in the first half of 2020.
Existing non-residential buildings with more than 20 car parking spaces must have at least one chargepoint from 2025.
This is required by the EPBD but will need new legislation to implement (as the Building Regulations only cover new-build or major renovation work). The lack of ambition here is a little surprising - 2025 feels like a long way off in a sector that is gathering pace at such a fast rate.
This will mean that new supermarkets, workplaces and shopping centres will have to have at least one chargepoint; and in future all non-residential buildings with more than 20 car parking spaces will have to have a chargepoint, giving some level of certainty for EV drivers that there will be somewhere to plug their car in when they reach their destination, whether that be a hospital, school, church or community centre.
The burden will be on the landlord to get the chargepoint installed, but there may be an exemption for SME landlords of existing non-residential buildings.
'Pay as you go' for all rapid chargepoints
On 15 July 2019 the Government announced that it wants to see all newly installed rapid and higher powered chargepoints provide debit or credit card payment by spring 2020, allowing EV drivers to use any public chargepoint through a single payment method without needing multiple smartphone apps or membership cards. This will be music to EV drivers' ears, as at the moment each brand of chargepoint seems to need its own app or card; there are very few that allow 'pay as you go' via credit or debit card. Operators such as BP Chargemaster are already introducing card payment on their new chargers and will be retrofitting their existing chargers over the next 12 months. Other operators are expected to follow suit as 'pay as you go' becomes more commonplace. Zap-Map already allows you to filter a chargepoint search to show chargepoints that allow payment by contactless card, so the days of having to sign up to numerous networks are surely numbered.
At the moment, the Government is leaving this to the market to implement, but if it thinks this is happening too slowly, it has said it is prepared to intervene and use its powers under the AEV Act to make this a legal requirement.
Chargepoints that are available to the general public already have to comply with the Alternative Fuels Infrastructure Directive which requires them to have a minimum level of 'pay as you go' access. The Office for Product Safety and Standards has recently issued some helpful Guidance on this.
Funding for next generation EVs and chargepoints
The Government seems to be putting (at least some of) its money where its mouth is and also recently announced it is investing:
These are just the latest in a series of funding announcements as part of the Industrial Strategy's Future of Mobility Grand Challenge.
Taxing times
An easy way for the Government to encourage the uptake of EVs is by changing the tax system. We see this in the Vehicle Excise Duty (Taxi Capable of Zero Emissions) Regulations 2019 which exempt taxis capable of zero emissions from higher vehicle excise duty; and the decision that all zero emission cars will pay no company car tax in 2020-21 and only 1% in 2021-22, to accelerate the shift to EVs.
Comment
Despite Brexit, EVs seem to be one area that the Government is keen to progress, probably with an eye on the future and being seen to be a 'world leader' in EVs whatever happens after 31 October 2019. We will continue to track developments in this area.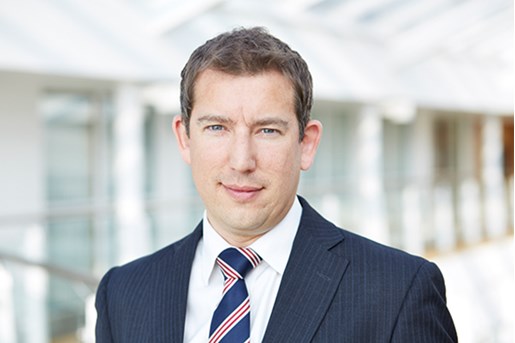 Paul Dight
Partner, Energy and Utilities United Kingdom
View profile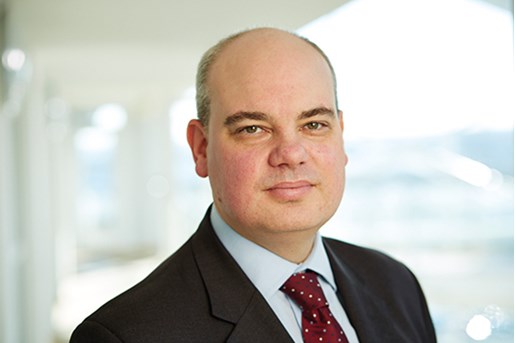 Paul Hirst
Partner, Infrastructure Projects and Co-head of Transport
United Kingdom
View profile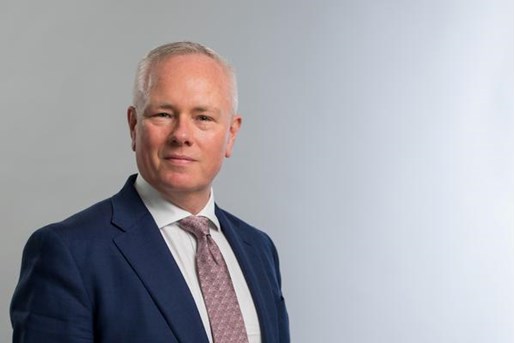 Richard Goodfellow
Head of IPE and Co-head of Energy and Utilities
United Kingdom
View profile