Rumours of the death of the CATO have been greatly exaggerated. New workshops with National Grid Electricity System Operator (ESO) will set out a potential model of early competition and how this would be implemented.
---
Background
CATOs (competitively appointed transmission owners) have stalled since June 2017 when Ofgem sent an open letter explaining that Brexit was taking up the Parliamentary timetable meaning that the primary legislation (a new Act to amend the Energy Act 1989) to put the new regime into place could not be introduced. This was a shame as the CATO legislation had passed pre-legislative scrutiny in 2016 as we reported in our article Switching, settlement, smart meters and CATO's.
Alternatives to CATO
Instead Ofgem have developed the SPV (special purpose vehicle) model and CPM (competition proxy model) as alternatives. Our article Competition in electricity transmission after CATO gives a brief overview of the two alternative models. These are both late competition models, where the project is put out to tender after it has been designed and obtained the necessary consents.
Ofgem's September 2018 Update on Extending Competition in Transmission sets out the CPM and SPV model in more detail. Also see their Update on the Competition Proxy delivery model and the consultation on the Commercial and regulatory framework for the SPV Model (which closed on 9 November 2018 but the final decision is not yet published).
CATO and RIIO-2
The original CATO is not dead though. Ofgem's recent RIIO-2 Sector Specific Methodology Decision says, "We remain committed to working with government to seek an appropriate opportunity to introduce the legislative change necessary to implement the CATO model." It goes on to say (in paragraph 10.98):
"We intend to undertake further development of the SPV model in due course, building on our previous work through 2017 and 2018. In the immediate term (i.e. over the next year), our priorities will be implementation of the Competition Proxy Model and development of supporting legislation to underpin the CATO model (should a legislative opportunity arise). We will work closely with network licensees as appropriate to ensure that any project put forward for delivery under the SPV model delivers savings for consumers. For the avoidance of doubt, in RIIO-2 the SPV model is one of the delivery models we may apply to a project."
Early Competition Plan
Ofgem's Sector Specific Methodology Decision document for the ESO as part of the RIIO-2 process asked the ESO to develop an Early Competition Plan, setting out a potential model of early competition and how this would be implemented.
To do this, National Grid ESO is holding a series of workshops for stakeholders who have a direct interest in CATO competitions, such as potential bidders or network companies. The first of these is on 26 September and will explore:
How to identify which network needs should be competed
What information stakeholders would require at different stages of the process in order to form bids
How to manage uncertainty and changing requirements post-tender.
In an initial webinar on 12 September, National Grid ESO explained that they had been asked to produce a plan that sets out how two models of early competition could be implemented. They are looking at early competition models, which use a reference design, and very early competition models, which use a description of network need but leave it up to bidders to submit a design to meet that need. Another option is a design only competition, which would allow companies that do not have the capacity to build and own large transmission assets to put forward proposals, lowering the barriers to entry.
Going forward, National Grid ESO have to identify their preferred models and set out their project plan by December 2019, then work on finalising their early competition plan to submit to Ofgem in February 2021. Ofgem will then decide whether and how to take this forward.
If you want to get involved, there will be a number of workshops taking place over the next few months and you can find out more here.
In the meantime, is it SPV or CPM?
Although Ofgem's view is that for some projects the SPV model could (if implemented efficiently) have a larger benefit for consumers over CPM because of its potential to deliver additional savings for consumers, it has the disadvantage that it takes longer to implement because it involves putting the project out to tender.
So for all the most recent new, separable and high value transmission projects which have been put out for consultation (on their Final Needs Case and potential delivery models), Ofgem have favoured the CPM approach.
These are the projects identified as suitable for competition: Strategic Wider Works - Delivery of large onshore electricity transmission projects.
CATO in the future
In RIIO-2, Ofgem want to extend competition to all networks (gas transmission and distribution, and electricity distribution) not just electricity transmission, which was the original intention of CATO. Whilst the legislation may be some way off getting before Parliament, it is clear that preparations for the full CATO regime are continuing in the background. Meanwhile the SPV and CPM models will be applied to current strategic wider works projects in the pipeline.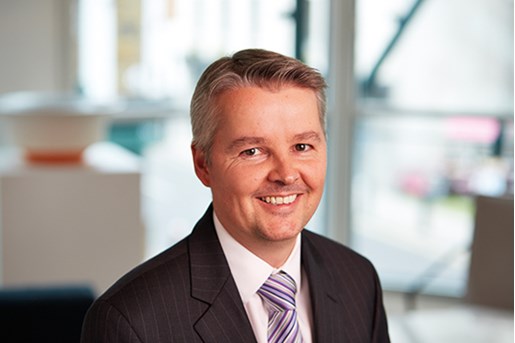 Oliver Carruthers
Partner, Project Finance
United Kingdom
View profile