A landmark ruling in the Court of Session could hinder insolvency practitioners' ability to recover funds for creditors of liquidated companies in Scotland, and potentially across the rest of the UK.
---
The judge yesterday (28 August) ruled in favour of Scottish Environment Protection Agency (SEPA) against appointed liquidators of Doonin Plant Limited in a case which clarified, for the first time, that compliance with European-based environmental law obligations take precedence over creditors in UK Insolvency law.
The case was brought to Court by insolvency practitioners, seeking clarification from the Court on their obligations to use assets in a liquidation to cover environmental clean-up costs for actions of a company predating the liquidation appointment. In 2012 Doonin Plant allegedly deposited hazardous wastes without appropriate permits. In so doing, the company was in breach of the relevant environmental regulations, resulting in SEPA exercising its statutory notice powers to require the company to carry out remediation work, which was placed into liquidation in 2015.
However, the size of the work and value which SEPA required to be done far outweighed the total funds recovered from the liquidation, meaning liquidators would not be able to pay back other creditors if those works were required to be paid for first. This led the liquidators to seek the Court's guidance on whether or not environmental claims should be seen as a liquidation expense in front of creditor interests.
The judge today ruled that the company's liability to pay for any remediation work under SEPA notices should rank as a liquidation expense.
Kirsten Fleming, Associate at Addleshaw Goddard, said:
"Yesterday's ruling sets a precedent for the status of European-derived environmental law obligations of companies, over its obligations to other creditors in insolvency law.
The consequences will inevitably put creditors' interests at risk as liquidators are now responsible for using the company's assets, not to pay creditors, but first to pay clean-up costs associated with the company's prior environmental misdemeanours. If those funds are not enough, creditors will be left with nothing.
Furthermore, the ruling has potential to supress the appetite of insolvency practitioners to take on future liquidation appointments which may also face clean-up demands and notices from SEPA or other environmental bodies in the rest of the UK.
The full terms of the decision and its implications require full and careful consideration – particularly on the rights of insolvency practitioners and their ability to effectively recover funds for creditors."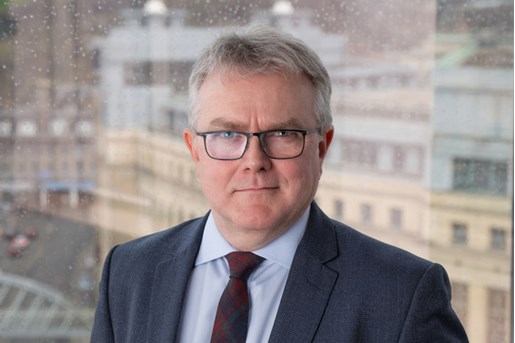 Tim Cooper
Partner, Restructuring
Edinburgh, UK
View profile