The New Normal
Whatever a return to "normal" looks like post lockdown, it will certainly look very different to what we knew and assumed before the Coronavirus pandemic. The transition from lock down to our "new normal" is likely to be phased over many months, with caution in the face of unpredictability as to the future course of COVID-19. The overriding need is to avoid second wave outbreaks of the virus and the one step forward two steps back impact that a second wave (and possibly more) would have, risking further crises in our healthcare system and more damaging hits to the economy.
The World Economic Forum has recently reported on the findings of a group of Harvard disease experts, who predict that social distancing (or physical distancing as some commentators (more accurately) prefer to call it) may be with us in some form until 2022. The hope is that the development of an effective vaccine available to all, comes sooner. Until it does, we will need to move forward with an acceptance that an element of physical distancing will be part of our daily lives for a while yet.
This radical change in the way we live during the Coronavirus era, inevitably has significant consequences for infrastructure assets and their management.
Social Infrastructure
The challenges inherent in operating hospitals and schools, for instance, in an environment of social distancing are significant. In schools, classroom accommodation may require reconfiguration to allow physical distancing or additional (but temporary) classroom space may need to be commissioned. A limit on the number of pupils in a classroom and staggering attendance throughout the day and week, may be necessary tools of physical distancing. Will teachers and staff require protective equipment? It may vary depending on the size of education facilities but some level of protective equipment may be appropriate. What about common areas in schools such as corridors and staircases? The implementation of one way routes and movement flows is likely to be necessary.
Arguably, introducing and maintaining physical distancing measures in hospitals may in some respects be easier to achieve as far as the occupation and use of buildings is concerned and indeed the flow of people through corridors and common spaces. However, clearly the very nature of healthcare provision and delivery together with the more immediate risks to patients, staff and any visitors make the challenges more acute.
Social Distancing and Technology
Can technology help with the challenges of physical distancing when it comes to service provision to infrastructure assets? Interserve, for instance, is trialling personnel distancing technology to help maintain a two metre social distancing measure, as it works on the final phase of the new NHS Nightingale Hospital at the NEC in Birmingham. Whether on construction sites or in operational facilities where maintenance and other services such as cleaning and catering are provided, the use of technology to support physical distancing requirements is likely to be of increasing interest.
Contract Performance
There is as well, a further layer of complexity when it comes to the impact of social distancing on long term contractual arrangements between the public and private sector relating to the provision and operation of social infrastructure assets. More often than not, the parties rely on output based service level specifications and calibrated payment mechanisms to monitor and measure the performance of services. In the event that performance falls short, deductions can be made to contract payments. But will those arrangements need to adapt post lockdown and while social distancing requirements remain? Will the public sector need different or additional services for the post lockdown period? Quite possibly. Will it be realistic to expect the same (pre-COVID) response and rectification times when an issue arises with the maintenance of a building or delivery of a service, where an operator now needs to consider physical distancing for its staff as well as occupiers of accommodation or users of a service? Not always.
In many cases, some form of contract "reset" may well be required. This will not only need to recognise actions taken or services delivered during the initial crisis and period of lockdown which are either undocumented or beyond a party's contractual obligations but also record the requirements and expectations of service delivery going forward during a period of social distancing.
Guidance
The extent to which many of the challenges presented by social distancing are tackled and implemented successfully on the ground, depends in no small part on the working relationship between the contracting parties. Guidance issued at the end of March by the Cabinet Office (Procurement Policy Note 02/20 (PPN 02/20) and at the beginning of April by the Infrastructure and Projects Authority specifically in relation to PFI/PF2 projects (IPA Guidance) has undoubtedly facilitated greater collaboration during the COVID-19 emergency. In hospitals particularly, many service providers appear to have stepped up to deliver the support required of them without much, if any, reference to existing contractual rights and remedies. More often than not there has been a real sense that contracting counterparties have been leaning in together with a shared common purpose to respond to and deal with the urgent and unpredictable challenges presented by COVID-19.
As we move forward to a post lockdown operational phase involving social distancing, there may well be a need to extend PPN 02/20 and the IPA Guidance beyond 30th June 2020, which is the current period of application. The challenges may change and some operational normality will be restored over the short term. But with physical distancing remaining with us for some time yet, a framework which allows contracting parties to work together to find practical solutions and which avoids over reliance on contract terms, is still likely to be necessary and beneficial.
The response to the COVID-19 pandemic across many infrastructure projects has demonstrated that open and genuine partnership can still make a real difference. Adversarial partnerships do not work well! In times of challenge and crisis, the ability and willingness of contracting parties to work together in a way which best serves end users of infrastructure assets is more important than ever.
If you would like to know more or would like to discuss anything further, please get in touch.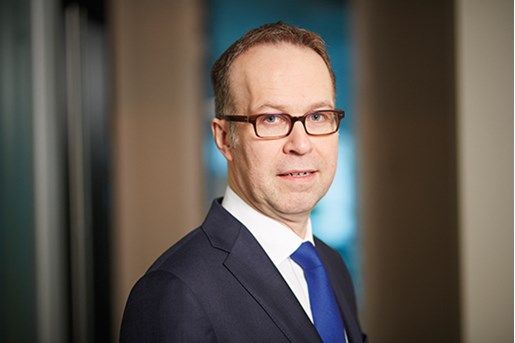 David Hartley
Partner, Infrastructure, Projects and Energy
London, UK
View profile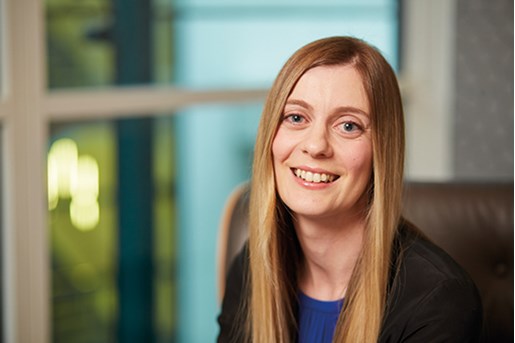 Stephanie Harris
Legal Director, Infrastructure Projects & Energy
London
View profile