How can in-house lawyers help their organisations to effectively manage future legal risks?
---
This month's blog is guest written by Richard Gaston, Head of Knowledge & Research at Addleshaw Goddard who supports Client Development Centre engagements where effective Knowledge Management approaches are needed to enhance the performance of in-house teams.
Leaders of in-house legal functions can bring value to their organisations, and raise the profile of their teams at Executive or Board level by demonstrating their ability – leveraging the support of panel law firms – to implement effective horizon scanning for future legal risks.
How can law firms help?
GCs and Heads of Legal should begin with a clear understanding of the culture of their internal audiences (legal team, organisation, and the C-suite) before starting work on any horizon scanning solution; for example, however 'innovative' they might seem there's little value in managing content on an intranet or other online portal if these have been unsuccessful in the past or aren't used widely in your organisation.
Where an effective knowledge-sharing culture is established, corporates can look to their law firms to advise or deliver on more tailored solutions for legal developments horizon scanning. Dependent on context these can include:
audits to reduce, or tools to manage (reduce or improve the relevance of) information received into the team
experts from their law firms posting updates or responding to questions on future legal developments using enterprise social networking tools such as Yammer or collaboration tools including HighQ or SharePoint
regular round-table discussions between the legal team and practice specialists from their panel firm structured around a regularly horizon scanning document
In past assignments Addleshaw Goddard's Knowledge teams have supported our clients with approaches like these including:
a full audit of the information sources used by a large financial services client to monitor for regulatory change, and provided consultancy on content aggregator tools which were subsequently implemented to improve the relevance and reduce the volume of information received by the in-house legal team
for a large transport sector client migrated a cumbersome, spreadsheet-based horizon scanning document onto an interactive online platform, which is now managed by AG to support regular updates from across the client's panel firms – with further enhancements such as data visualisations in the pipeline
for a number of our retail & consumer sector clients created bespoke horizon scanning documents from our proprietary tool 'AG Scope', which are used as discussion prompts around future legal risks in our relationship meetings with them
Where next?
With an infrastructure to support horizon scanning in place, an obvious extension of this activity for the leaders of in-house legal teams could be a high-profile role in establishing a (legal) risk management framework for your organisation. Priorities will include agreeing boundaries with a separate Risk & Compliance function (if this exists in your organisation) and managing the allocation of responsibility between Legal (as expert advisors) and heads of business or service lines.
If you'd like our Knowledge team and the CDC to support you with practical approaches to legal developments horizon scanning, legal risk management, or anything else please get in touch.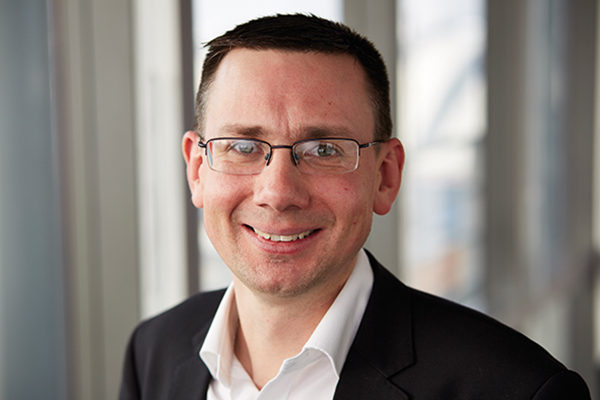 Richard Gaston
Head of Knowledge & Research
+44 (0)161 934 6769
Email Richard