A key consideration for a business entering into a distribution agreement is to ensure the agreement complies with competition law to avoid the risk of incurring potential substantial penalties and reputational damage.
---
With the current EU competition law rules on distribution agreements due to expire on 31 May 2022, the European Commission has published draft revised rules which introduce key changes relating to online distribution.
The Current Rules
Distribution agreements fall into a category of agreements known as 'vertical agreements', so called because they are entered into by businesses operating at different levels of the economic supply chain. Vertical agreements typically contain restrictions imposed by one party on the other, and on occasion, some of those restrictions can breach competition law. Helpfully however, vertical agreements may be exempted from competition law if they meet certain cumulative conditions necessary to fall within a 'safe harbour', as outlined in the European Commission's 'Vertical Block Exemption Regulation'1 and elaborated upon in the accompanying 'Vertical Guidelines'2, namely:
The supplier's market share and the buyer's market share on the relevant markets in which they respectively operate, are each less than 30%.
The agreement does not contain any 'hardcore restrictions', for example, fixed or minimum resale price maintenance.
The agreement does not contain any 'excluded restrictions', for example, non-compete clauses of an indefinite duration or that exceed a period of 5 years.
Vertical agreements falling outside of the safe harbour don't necessarily breach competition law. However, they need to be further assessed by the parties in terms of their likely anti-competitive and pro-competitive effects.
The Proposed New Rules
On 9 July 2021, the European Commission published a draft revised Vertical Block Exemption Regulation (the "Revised Regulation")3 and draft revised Vertical Guidelines (the "Revised Guidelines")4 which in some respects reduce or remove, and in other respects expand, the current safe harbour. For example:
Dual distribution: Dual distribution is where a supplier not only sells its goods/services through independent distributors but also directly to end customers in direct competition with its independent distributors. Dual distribution systems are currently exempted from competition law where they fall within the safe harbour in the Vertical Block Exemption Regulation. The Revised Regulation reduces the safe harbour market share threshold for dual distribution systems to situations where the parties' aggregated market share in the retail market either
– does not exceed 10%; or
– exceeds 10% but is less than 30%, except in this situation, exchanges of information between the parties need to be separately assessed under competition law.
The safe harbour will not apply to vertical agreements between an online platform that sells goods/services and competing businesses that use the platform to sell goods/services.
Most Favoured Nation Clauses ("MFNs"): MFNs are obligations that require a business to offer the same or better conditions to its contract party than those offered on any other sales/marketing channel (e.g., other platforms) or on the company's direct sales channel (e.g., the company's own website). All MFNs are currently exempted from competition law where they fall within the safe harbour in the Vertical Block Exemption Regulation. In contrast, under the Revised Regulation, MFNs imposed by online platforms preventing distributors from selling under more favourable conditions using competing platforms, will become 'excluded restrictions' and incapable of benefitting from the safe harbour.
Active sales restrictions: Active sales restrictions concern limitations on the buyer's ability to actively approach individual customers. Currently, only active sales restrictions imposed by a supplier on the buyer fall within the safe harbour (i.e. and not customers of the buyer). By contrast, the Revised Regulation expands the safe harbour to allow suppliers to require active sales restrictions to be passed on to customers of buyers. Separately, the Revised Regulation will now allow a supplier to appoint more than one exclusive distributor in a particular territory or for a particular customer group.
Dual pricing: Dual pricing involves charging the same distributor a higher wholesale price for products intended to be sold online than for products to be sold offline. Currently dual pricing is a 'hardcore restriction' and falls outside of the safe harbour. In contrast, under the Revised Regulation suppliers will be allowed to engage in dual pricing where it is intended to incentivise or reward an appropriate level of investment and relates to the costs incurred for each channel.
Tacitly Renewable Non-Compete Obligations: The Revised Guidelines expand the safe harbour to cover non-compete obligations that are tacitly renewable beyond a period of 5 years, provided the buyer can effectively renegotiate or terminate the distribution agreement with a reasonable notice period and at a reasonable cost.
Comment
The European Commission has now obtained comments from stakeholders in relation to the Revised Regulation which will be finalised and will enter into force on 1 June 2022. Helpfully, the Revised Regulation provides for a transitional period until 31 May 2023 for agreements already in force. Businesses will inevitably need to examine their distribution systems in advance of then to ensure that they are competition law compliant.

In Ireland, the Competition and Consumer Protection Commission ("CCPC") has published a Declaration5 and a Notice6 which closely resemble the 'Vertical Block Exemption Regulation' and 'Vertical Guidelines'. The application of competition law to distribution agreements has recently been in focus in Ireland. On 29 June 2021, following an investigation by the CCPC into suspected resale price maintenance in the market for household furniture products, the High Court made commitments by Chairs Limited, t/a Coach House not to engage in resale price maintenance, an order of court, binding for seven years.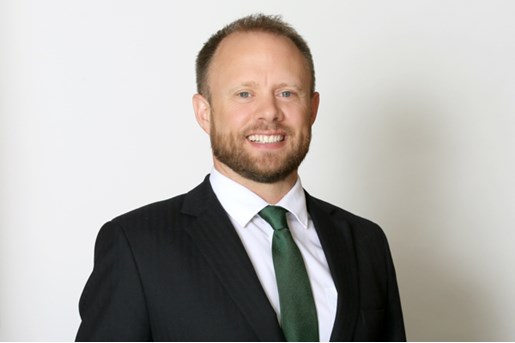 Eoghan Ó hArgáin
Partner & Head of EU, Competition & Procurement (Ireland)
Dublin, Ireland
View profile