Included in this issue of our Governance & Compliance Update: QCA report on role of non-executive directors in growth companies, Men as Change Agents Board created with focus on FTSE 350 executives, and more...
---
Non-executive Directors
QCA report on role of non-executive directors in growth companies
The Quoted Companies Alliance (QCA) has published a report focused on the role of non-executive directors in growth companies. The report deals with:
the nature of growth companies and how they differ from large listed companies;
'Chair practices' and NED effectiveness in growth companies; and
applying corporate governance codes in such companies and the NED role and contribution in that regard.
The report also:
contains a model of four types of growth company and the NED role and contribution in each; and
sets out a number of practical considerations and questions for chairs and NEDs of growth companies to ensure that they are performing their roles effectively.
Diversity
Men as Change Agents Board created with focus on FTSE 350 executives
The Men As Change Agents (MACA) 'Lead the Change' Board, backed by the government, has met for the first time. Its aim is to encourage business leaders to act as change agents to promote diversity and inclusion in business, and achieve greater equality and opportunity at the top of companies. The Board will support the Hampton-Alexander Review to help ensure that 33% of executive level FTSE 350 business leaders are women by the end of 2020. In addition, MACA will work to increase 'ethnic diversity in an effort to ensure that each FTSE 100 board should have at least one ethnic minority director by 2021, and each FTSE 250 board should have at least one ethnic minority director by 2024'.
Remuneration and Reward
FTSE 100 CEO pay fell during 2018
The Chartered Institute of Personnel and Development and the High Pay Centre has published its 2018 annual report examining trends in executive pay across the FTSE 100. The report notes that:
Average CEO pay has continued to range between £3.5 and £4 million since 2010. It dipped to £3.46 million in 2018, but the report's authors believe it is too early to state whether this is the start of a downward trend.
The average FTSE 100 CEO earns 117 times more than the average UK worker (based on median, full-time salaries).
43 companies increased CEO pay in 2018, and a number of CEOs have seen their reward packages more than double.
Evidence to justify executive pay packages is weak.
IA issues new guidelines on executive pension contributions
The Investment Association (IA) has published new guidelines, ahead of the 2020 AGM season, with regard to pension contributions of executive directors. The IA's approach in 2020 will continue to meet the underlying aim set out in the IA's Principles of Remuneration: that being for pension contributions of executive directors to be aligned with those provided to the majority of the workforce. This should be immediate for any new executive director and as soon as possible for incumbents. Informed by this underlying aim, the IA expect companies to, among other things:
disclose the rate of pension contribution that they consider to be given to the majority of the workforce – this should be disclosed in a company's remuneration report; and
consider pension contributions provided to all employees and state when they have done so.
Under the new guidelines, the Institutional Voting Information Service (IVIS) will, from the start of the 2020 AGM season:
'Amber top' the remuneration report of any company where a director is paid a pension contribution of 25% of salary or more; and
'Red top' the remuneration report of any company with a director who has a pension contribution of 25% of salary or more where the company has not disclosed a 'credible' plan to reduce that contribution to the level of the majority of the workforce by the end of 2022. In most circumstances, the IA does not consider fixing the monetary value of pension contributions over time to be a 'credible' action plan.
By way of reminder, IVIS will 'Red top' any remuneration policy that does not explicitly state that any new executive director appointed will have their pension contribution set in line with the majority of the workforce. Any new executive director or director changing role whose pension contribution is not aligned with the level of the majority of the workforce will result in a 'Red top' of their company's remuneration report.
Narrative Financial Reporting
FRC Lab publishes report on cash disclosures for investors
The Financial Reporting Council (FRC) Reporting Lab has published a project report on disclosures on the sources and uses of cash. The report includes practical guidance on providing more information and context around cash disclosures which investors want to see given their relevance to investment decision-making.
Regulatory Changes
FCA proposes changes to its Handbook
The Financial Conduct Authority (FCA) has published a Quarterly Consultation (CP19/27) proposing various minor amendments to its Handbook including:
to the FCA Handbook generally to update references to the UK Corporate Governance Code; and
to the Disclosure Guidance and Transparency Rules sourcebook to implement the European Single Electronic Format.
Responses to the consultation are requested by 1 November 2019.
NEX Exchange publishes revised Growth Market Rules and Corporate Adviser Handbook
NEX Exchange has published an update to the Growth Market Rules for Issuers (Issuer Rules) and to the Corporate Adviser Handbook (Handbook) – both are now in force. Marked-up versions of the Issuer Rules and of the Handbook have also been published.
The revised Issuer Rules:
incorporate the early suitability review process previously set out in the NEX Exchange Practice Note;
introduce a revised procedure for the submission of application documentation; and
set out a process by which NEX Exchange will make a pre-admission announcement on a RIS on behalf of an applicant.
Audit
FRC issues revised standard on going concern
The FRC has published a revised going concern statement – the 'International Standard on Auditing (ISA) (UK) 570' – in response to recent enforcement cases and corporate failures where the auditor's report failed to highlight concerns about the prospects of entities which collapsed shortly after. The revised standard therefore increases the work auditors are expected to do when assessing whether an entity is a going concern. The FRC believe that this means UK auditors will follow significantly stronger requirements than those required by current international standards.
The revised standard requires:
greater work on the part of the auditor to more robustly challenge management's assessment of going concern, thoroughly test the adequacy of the supporting evidence, evaluate the risk of management bias, and make greater use of the viability statement;
improved transparency with a new reporting requirement for the auditor of public interest entities, listed and large private companies to provide a clear and positive conclusion on whether management's assessment is appropriate, and to set out the work they have done in this respect; and
a stand back requirement to consider all of the evidence obtained, whether corroborative or contradictory, when the auditor draws its conclusions on going concern.
The standard is effective for audits of financial statements for periods commencing on or after 15 December 2019. Earlier adoption is permitted.
Audit Committees
FRC letter to audit committee chairs and FDs in relation to a "no-deal" Brexit
The FRC has written to audit committee chairs and finance directors setting out some of the most critical generic actions that companies should consider in advance of Brexit including:
asking employees to check if they need to apply to the EU Settlement Scheme before the 31 December 2020 deadline;
checking whether their business may face additional legal, regulatory or administrative barriers;
ensuring that suppliers and customers are equally prepared; and
considering corporate reporting on the risks associated with Brexit.
QCA updates audit committee guidance
The QCA has published a revised version of its Audit Committee Guidance. Its aim is to assist audit committee members to be effective and, in particular, the chair and those new to the role. It sets out the QCA's view of best practice and is a 'companion' to the QCA's Corporate Governance Code.
Other News
Proxy advisers – revised research principles published
The Best Practice Principles for Shareholder Voting Research and Analysis Group has published an updated version of its principles for voting research and analysis providers. Among other matters, these reflect changes made by the Shareholder Rights Directive (SRD II).
FCA's Market Watch focuses on insider lists and access to inside information
The FCA has published the 60th edition of its Market Watch magazine where it considers insider lists and the control of access to inside information as required by Article 18 of the Market Abuse Regulation 2014 and in light of the conviction for insider dealing of a former compliance officer at a major investment bank.
The FCA uses the publication to issue a reminder that it is crucial for it to be able to establish who had access to inside information at a particular point in time. Nevertheless, it frequently encounters insider lists omitting the names of people who were provided with or who had access to inside information as well as evidence of individuals not named on relevant insider lists accessing inside information. It views such an inability to respond accurately to a regulatory request as an indication of underlying weaknesses in systems, procedures and policies.
Companies House in London is moving
From Monday 7 October 2019 the new address for the Companies House' London office will be:
Companies House
Ground Floor
80 Petty France
Westminster
London
SW1H 9EX
ICSA renamed The Chartered Governance Institute
The ICSA has formally changed its name to 'The Chartered Governance Institute' following a vote by members.
FRC publishes 2018/19 Annual Report
The FRC has published its Annual Report for 2018/19 which sets out the FRC's progress against commitments to tackle poor-quality audit work, boost enforcement resourcing and improve the quality of reporting as well as undertaking work to lay the foundations for the FRC's transition to its successor body, the Audit, Reporting and Governance Authority.
Law Commission review and report on electronic signatures
In response to the perception that the law on electronic signatures is unclear, The Law Commission has published a report on its findings, together with a useful summary. The Commission's statement of the law applies both where there is and is not a statutory requirement for a signature and is not restricted to commercial and consumer documents. The Commission has also recommended:
that the Government should convene an industry working group with the aim of providing practical guidance on the use of electronic signatures in commercial transactions;
that group should also consider practical solutions for witnessing by video link; and
that the law on deeds should be reviewed more generally.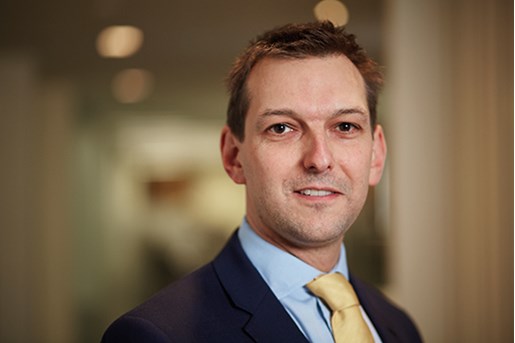 Richard Preston
Managing Associate, Governance and Compliance London, UK
View profile