Nurturing successful projects and business relationships in Korea for more than 15 years.
---
Members of the firm's Construction and Projects Group have been active in Korea for more than 15 years. Throughout that time, Korean contractors have been involved in some of the world's largest and most prestigious building and infrastructure projects.
We are proud to have worked with different Korean clients on a variety of leading projects and to have helped them achieve their objectives. These have included power and water, transportation, infrastructure, heavy industries, including offshore facilities and utilities such as pipelines and exploration works.
Over recent years, we have also increased our involvement more broadly to cover some of the firm's other key practice areas - real estate finance and corporate mergers and acquisitions. The continued growth and success of Korean business and industry throughout the world bring new challenges and opportunities. We have been able to draw on our successful historical track record in Korea to establish ourselves effectively in these key markets where we also have a strong and proud reputation within the UK.
We understand the critical importance of relationships and trust to our Korean clients. We pride ourselves on the amount of time we have invested in getting to know Korea and the people we work for. Central to our philosophy is the need to adapt to the ways in which our clients conduct business, which can, at times, be quite different to approaches considered more common in the UK and Europe.
Our aims for the future
Korean contractors are well placed to become even more successful in the international marketplace of the future. Our aim is to support our Korean clients wherever their sights are set and to continue to deliver and where possible, exceed the very high quality of service they expect of us.
We are confident that being based both internationally and within the UK we will be well placed to continue to assist. The locations of our international offices in Dubai, Oman and Singapore have been chosen with the interests of our Korean clients in mind.
Our experience
The Korea Business Group has acted on behalf of Korean clients in projects and disputes all over the world. We are familiar with the individual demands and challenges of acting for Korean clients in a wide range of different jurisdictions. We have trusted relationships with professional organisations in Korea and throughout the world, including local lawyers, quantity surveyors, programming and technical experts, bankers and procurement specialists. Our client service has even seen us work with a number of leading Korean law firms on a co-counsel basis.
From a construction and engineering perspective, all members of the Korea Business Group have in-depth experience of the forms of contract popular with Korean contractors when carrying out business, including the International Federation of Constructing Engineers (also known as FIDIC), the Institution of Chemical Engineers and NEC, the New Engineering Contracts suite. From a disputes perspective, members of the team are qualified arbitrators, adjudicators and/or mediators who receive nominations in their own right.
If you wish to know more about our expertise working for Korean clients or to talk to us about investment interests relating to Korea generally, please contact Graeme Warburton (details below).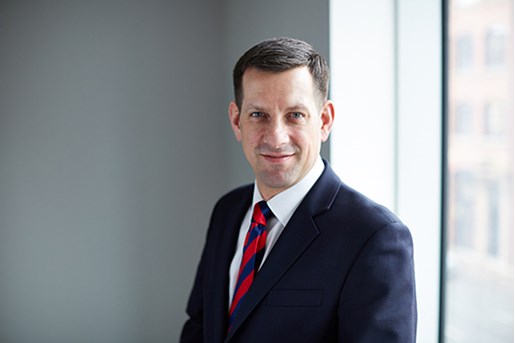 Graeme Warburton
Partner, Construction and Engineering Disputes London, UK
View profile