ADDLESHAW GODDARD IN GERMANY: LOCAL EXPERTISE IN A GLOBAL CONTEXT
---
Addleshaw Goddard is an international law firm with over 1,600 lawyers worldwide advising national and international clients on all aspects of corporate law. With 17 offices in Germany, France, the UK, Ireland, Luxembourg, Asia, and the Middle East, as well as our network of select preferred law firms around the world, we deliver imaginative and impactful solutions for our clients wherever they need us.
In the summer of 2019, we opened our doors in Germany. With offices in Frankfurt, Hamburg, and Munich, we have a presence in the country's most important business locations. Our clients with business interests throughout Europe, Asia, the Middle East, the US, and Africa benefit from our local expertise as well as seamless and consistent global service.
We offer guidance on a wide range of national and cross-border transactions, projects, and dispute resolutions which is rooted in our extensive understanding of markets and industries, particularly in the Advanced Manufacturing, Energy & Utilities, Financial Services, Health, Real Estate, Retail & Consumer, and Transport sectors. Our clients include multinational corporations, mid-sized companies, financial institutions, private equity funds, family offices, start-ups, the public sector, and private individuals.
The problems our clients bring us vary. But we solve them with the same, single-minded focus. We always ask: "What's the smartest route to the biggest impact?" That's how we find the best solutions. Tomorrow's problems won't be solved with yesterday's answers. We believe that good business demands forward-looking legal advice. Which, ultimately, comes down to just four words. Yes. No. Stop. Go. Assuming you'd value that clarity, imagination, and impact, we'd be delighted to talk business. Your business. We look forward to supporting you with our innovative legal services and collaboratively achieving the biggest impact.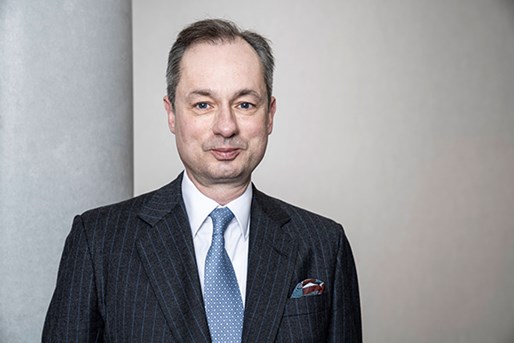 Dr. Michael Leue, LL.M.
Partner, Head of Germany, Corporate
Germany

View profile