Our Financial Markets Infrastructure Group brings together specialists from across the firm with significant expertise in the sector.
---
Our knowledge of regulators and our insights into the developing approaches to financial regulation, allow us to deliver strategic and commercially pragmatic outcomes for the clients we represent.
The Group advises a range of financial markets infrastructure providers and market participants, including Financial Conduct Authority-recognised exchanges; investment and clearing banks; wealth managers and brokerages; and participants in these markets, including non-equity markets, such as commodity derivatives trading participants.
Experience
Our experience includes:
Managing regulatory change, for example, with the implementation of European Market Infrastructure Regulation, the Markets in Financial Instruments Directive, and Alternative Investment Fund Managers Directive, and the market abuse regulation
Corporate advice, including mergers and acquisitions, corporate finance and securities law, joint ventures and restructurings
Settling trading platform rules and advising on trading rules for a wide range of products
Capital instruments including issuing additional tier 1 and tier 2 instruments and regulatory capital matters generally
Liquidity standards and liquidity waivers including both intra-firm and whole group liquidity modification
Treasury matters including International Swaps and Derivatives Association agreements (ISDAs) for banks, bespoke building society ISDAs, collateral pooling agreements and borrowing from central banks
Custody and dealing arrangements and advising on clearing and settlement
Trade support with a wide range of trading agreements
Payments architecture, infrastructure and regulation
Outsourcing services providing specialist knowledge and expertise
Intellectual property and licensing (including data monetisation)
Employment law and remuneration advice reflecting the regulatory environment
Antitrust and competition issues in payments and wholesale banking services
Advising on new product development
We also have significant experience of advising clients in relation to regulatory investigations, litigation and enforcement, with hands-on experience of implementing regulatory frameworks and of integrating complex legal and regulatory requirements into business processes.
To speak to one of our specialists, please get in touch. You can also download our Group brochure.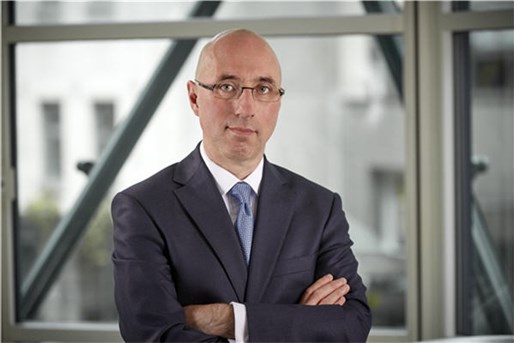 Richard Small
Partner, Financial Regulation
London, UK
View profile