Building societies and mutuals play an important role in the economy and, as member-owned institutions, provide an important and distinctive alternative for consumers.
---
Addleshaw Goddard is recognised as having one of the leading building societies and mutuals teams in the UK. We advise a significant number of the UK building societies, as well as numerous other clients within the wider mutual sector. Our experience includes advising on a number of ground-breaking transactions and market firsts.
Ben Koehne who heads our Building Societies and Mutuals practice and has more than 20 years of experience is recognised as an expert in the sector and has extensive experience advising building societies and other mutuals. Ben has acted on numerous significant and ground-breaking strategic transactions and developments within the sector, including various market firsts, and has also served on a variety of industry working groups. In 2014, Ben also served on secondment for a period as Acting Deputy Group General Counsel of Nationwide Building Society.
Hugh Lauritsen co-leads our Building Societies and Mutuals practice. For more than 10 years Hugh provided building societies law advice to a number of societies and mutuals and has worked on numerous strategic transactions in the sector.
Our multidisciplinary team includes specialists with sector experience across all of our key practice areas, enabling us to take a practical and commercial approach while delivering cost-effective, seamless, high quality advice.
Our experience includes working closely with regulators, participating in industry working groups and helping to shape legal and regulatory change affecting the sector.
Our work includes, amongst other things, advising on:

Corporate, M&A and strategic transactions
Constitutional and corporate governance advice
Regulatory advice and investigations
Product design, innovation and distribution
Mobile and digital banking
Fintech investment commercial and strategic relationships
Reputation and brand protection
Litigation and disputes
Special investigations and financial and corporate crime
IT and commercial contracts
Data and cyber security
Lending
Treasury
Charitable assignment
Competition
HR
Property
Tax

You can read more about our experience below. Alternatively, to speak to a member of our Building Societies and Mutuals team, please get in touch.

Some highlights of our experience include advising:

More than 30 of the UK's 43 building societies
On every one of the last 23 building society mergers, including the mergers of:

Nationwide Building Society with Portman, Derbyshire and Cheshire;
Yorkshire Building Society with Chelsea, Norwich & Peterborough and Barnsley;
Coventry Building Society with Stroud & Swindon; and
Skipton Building Society with Scarborough, Chesham and Holmesdale.

Yorkshire Building Society on the acquisition of the £2.1 billion savings business and the £400 million mortgage book of Egg Banking plc from Citigroup by way of FSMA Part VII banking business transfer scheme
Skipton Building Society

on the acquisition of the Capital One savings business by FSMA Part VII banking business transfer scheme; and
on its disposals of Homeloan Management Limited (the UK's leading third party mortgage administration business), independent financial services advisory business Torquil Clark Group and private medical insurance provider, The Private Health Partnership.

Homeowners Friendly Society (trading as Engage Mutual Assurance) on its merger with Family Assurance Friendly Society Ltd, creating a friendly society with around £6 billion of assets under management
Various building societies on the issue of new capital instruments and capital restructurings, including amongst others, West Bromwich Building Society on its issue of PPDS, Chelsea Building Society on its issue of convertible PPDS, Newcastle Building Society on its capital restructuring involving contingent convertible PPDS and Manchester Building Society on its private placement of £18 million PPDS.
Numerous building societies on loan portfolio acquisitions and disposals.

"Addleshaw Goddard has a long and highly constructive relationship with the BSA and with the building society sector. Their lawyers offer a range of practical expertise in legal, regulatory and constitutional areas relevant to the sector. Addleshaw Goddard is one of the key players when it comes to legal advice and expertise with respect to building societies."
The Building Societies Association

Ben Koehne is "singled out for [his] particular experience advising building societies and mutuals" and is "'well-equipped to untangle the most complex regulatory issues' - particularly as they pertain to strategic and regulatory driven transactions within the building society and mutuals sectors"
Legal 500 – Corporate Governance and Financial Services

"Ben Koehne has great experience in the building society sector"
Legal 500

"Ben Koehne focuses on the financial services sector, and is a go-to adviser for building societies on governance and strategy." (Legal 500 – Risk Advisory, Corporate Governance)

As a "notable" practitioner, "Ben Koehne…specialises in advising on corporate, strategic and regulatory-driven transactions and projects in the financial services sectors" (Legal 500 Financial Services: Non-Contentious/Regulatory)

The Building Societies Association (associate member)
UK Finance (associate member)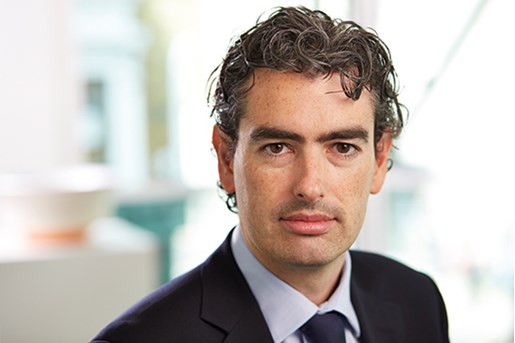 Hugh Lauritsen
Partner, Mergers and Acquisitions and Co-head of Financial Services Sector
United Kingdom
View profile