A forward-thinking law firm for a forward-thinking sector
---
Renewables have a crucial role to play in the UK's energy mix. They are vital in delivering the long-term security of supply, a reduction in emissions to slow down the effects of climate change, and cost stability and certainty.
Addleshaw Goddard (AG) advises across a range of renewable energy sectors. We have been involved in major renewable energy infrastructure projects; the construction and operation of renewable power generation facilities; acquisitions and disposals; specialist due diligence; corporate restructuring; joint ventures; project financing; private finance initiatives/public-private partnerships; and secondary market transactions.
AG has worked with some of the best known names in the UK energy and utilities sector, amassing a wealth of knowledge and practical experience of the industry and the issues, challenges and opportunities facing those who operate within it. At all times, the team is focused on delivering advice that achieves the commercial objectives of our clients.
Our areas of expertise include:
Addleshaw Goddard has a pre-eminent reputation advising on AD projects throughout the UK and overseas.

We have substantial expertise and track record in all facets of AD projects including funding, process, construction, offtake planning and property, permitting and environmental, IP, renewable incentives and insurance issues.

Our core team has substantial experience and track record of advising on transactions within the sector. They are supported by a wider team of over 40 experts in relevant disciplines such as planning, property, environmental, IP, construction, finance, and insurance who all fully understand their expertise in the context of waste projects. This enables us to proactively provide an efficient, experienced and commercial services to our clients.

At Addleshaw Goddard we believe that biomass is a necessary part of the energy mix as our economy moves towards a low carbon future. Unlike the majority of renewable energy sources it can provide reliable 'on demand' generation. Such generation is vital to complement the deployment of large amounts of intermittent generation.

Our experience means that we are ideally placed to advise on all aspects of biomass projects from inception to commissioning. We are committed to helping the efficient, cost effective and rapid roll out of biomass projects.

Whether you need advice on planning applications, property arrangements, joint ventures, funding options, grid connection, construction or energy sale arrangements we have the experience and specialist knowledge to help.

We have advised on a large number of projects in the solar sector at all stages from planning through to post accreditation and all the contractual arrangements to develop the site itself. We advise a mix of national and international developers, sponsors and investors including from the US, China, Spain, Germany and Switzerland.

We have also advised funders on a number of project financing both during and post construction and recently on a hybrid acquisition/project finance facility for a portfolio of solar projects.

We advise on all aspects of solar projects - for more information, download our brochure

Addleshaw Goddard has experience of advising on all stages of Wave and Tidal sector projects from industry collaboration to planning, to advising on the development of the works contracts and financing arrangements. We can advise on working with industry regulators and ensure you understand and plan for potential project challenges before they arise.

We guide our clients through the complex and sometimes time consuming planning processes and then, once planning is in place and the project is moving forward, we know that it is helpful to you to have advisors who have been with you from the start and understand the project. Addleshaw Goddard's Energy Team is made up of experts who can advise you along the way to delivering a successful project outcome.

Addleshaw Goddard has a pre-eminent reputation advising on waste and food waste projects throughout the UK and overseas. We have played a major role in the UK's Waste PFI procurement since 2006 acting on over 25 of these projects for procuring authorities, sponsors, contractors, operators and funders. Highlights include acting for the club of funders (up to 25 of them) on Manchester Waste, still, the largest and most complex scheme brought to the market, for United Utilities and their
partners on all their English bids and for the funders on the £750m Barnsley, Doncaster and Rotherham scheme. This experience has enabled us to develop one of the largest and most experienced legal advisory teams in this field in the UK.

Our experience extends from newer technologies such as gasification and biomethane injection to grid, through anaerobic digestion to large scale incinerators and CHP plants. We have substantial expertise and track record in all facets of waste projects including funding, process, construction, offtake (including power purchase/heat), planning and property, permitting and environmental, IP, renewable incentives and insurance issues.

We act for clients at all stages in the life cycle of a wind farm, from inception (including planning and viability) through project development and financing to the windfarm becoming operational and exporting to grid.

This includes advising on planning applications and related planning agreements, as well as planning inquiries, negotiating options and leases, preparation of certificates of title for the benefit of funders together with negotiating the funder's security packages – legal charges, direct agreements, warranties etc, sale and purchase of and due diligence exercises on consented schemes, radar issues, negotiating grid connection agreements, turbine supply agreements, balance of plant agreements and power purchase agreements, and advising in respect of joint venture agreements between the shareholders of SPVs established for windfarm projects.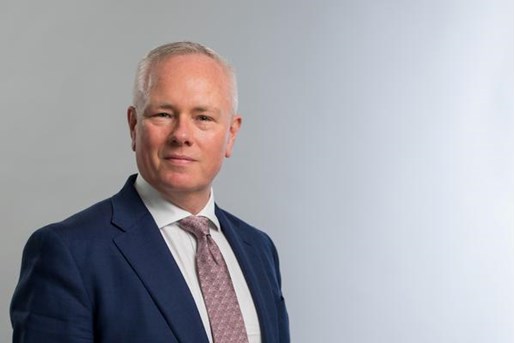 Richard Goodfellow
Head of IPE and Co-head of Energy and Utilities
United Kingdom
View profile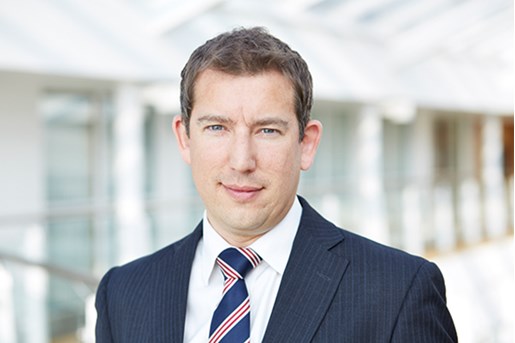 Paul Dight
Partner, Energy and Utilities United Kingdom
View profile