As part of our focus on Disability History month, which runs until 16 December 2022, we're taking a look at relevant health issues. In our fourth article, we look at fertility.
---
MP Nickie Aiken recently launched The Fertility Workplace Pledge, campaigning for Government to offer those undergoing fertility treatment statutory protections, such as a right to paid time off work for attending medical appointments and recovering from side effects. Metro Bank, NatWest, the Co-op, Channel 4 and UK Hospitality are some of the employers to have signed the pledge.
Currently there is no statutory right to paid time off work for fertility treatment before pregnancy begins. Legal protection only apply from the moment where a fertilised egg has been implanted. However, a Private Member's Bill, the Fertility Treatment (Employment Rights) Bill (brought forward by MP Nickie Aiken), is currently at its second reading in Parliament and, if passed, this would create a legal requirement for employers to offer employees paid time off work for fertility treatment appointments.
Those undergoing fertility treatment are often under significant physical, emotional and financial pressures. However, the stigma and private nature on the subject often forces many employees to undergo treatment without informing their employer. Many employees will experience treatment complications, side effects and the loss of a failed treatment cycle in silence. During Fertility Awareness Week, Fertility Network UK published a report which revealed that 55% of employees struggling with fertility issues, or going through fertility treatment, do not feel they receive the support they need from their employers and only 25% understood their employer to have a supportive workplace policy in place. Employees reported concerns that fertility treatment would negatively influence their career prospects; for example, by being overlooked in a promotion, or that they would be discriminated against for expressing that they want to start a family.
The NHS estimates that around 1 in 7 couples may have difficulty conceiving, and according to the Human Fertilisation and Embryology Authority, around 60,000 people use fertility services each year in the UK. With those statistics in mind, employers should consider the positive steps they could take to (i) reduce the stigma around the subject and (ii) help create an open and supportive environment in the workplace for employees undergoing fertility treatment.
Here are our top tips to supporting employees going through fertility treatment:
Raise awareness in the workplace: employers can help raise awareness by organising seminars and presentations and creating an open forum to discuss the topic of IVF and other assisted conception options.
Adjustments to working practices: the process involved in fertility treatment can be highly unpredictable and will involve attending several appointments, often with little notice. Employers should provide employees with access to flexible working practices to allow them to balance their work alongside their treatment plans, and to help reduce any stress around appointments interfering with their working hours.
Introduce a specific IVF and Assisted Conception Policy: employers should consider introducing a workplace policy that clearly sets out the arrangements for paid time off to attend appointments, and look to offer employees paid time off in the event of a failed treatment cycle. It is important when drafting a policy that employers bear in mind that infertility does not gender discriminate. Men account for roughly half of all fertility problems, despite it commonly be considered as a 'women's issue'. Therefore, an inclusive employer should carefully draft their policy and include language that provides support for male fertility, as well as female, for example, by including provisions that protect men supporting their partners in IVF or undergoing other forms of treatment. Employers are also advised to ensure that the language in their policies is inclusive of non-binary and trans employees.
Line Manager Training: employers should ensure line managers are appropriately trained so they understand the complexities involved in fertility treatments and the significant impact the process is likely to have on an employee. Training is important so that line managers feel comfortable approaching sensitive conversations with employees and know how to support them in the workplace.
Office space adjustments: employers can make reasonable adjustments to create a more comfortable working space for those undergoing treatment. Adjustments such as offering a fridge for medication, a quiet space to inject medication or a quiet space to take private and sensitive calls will often be beneficial.
Whilst we wait to see how the Bill progresses, the response to the 'Fertility Workplace Pledge' demonstrates there is growing focus on employers to offer more support to employees undergoing fertility treatment. Employers should be mindful of developments in this area and should carefully consider what they can do to help employees.
If you need any support or advice in this area, or for more information on the 'Fertility Workplace Pledge', please contact Kelly Brown, Legal Director, at Kelly.Brown@addleshawgoddard.com.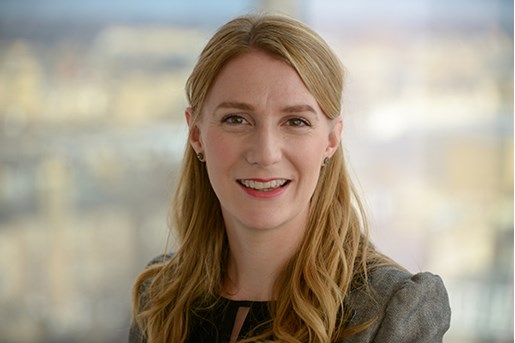 Kelly Brown
Legal Director, Employment
Edinburgh, UK
View profile