This month: Sign up for our webinar series, see the latest Ofgem priorities for electric vehicles and which Scottish regions are interested in Green Ports.
---
Decarbonisation
As hosts of the COP26 UN climate summit in November, the UK will need a credible plan for decarbonising transport. Our thinking needs to change if we are to rise to the scale of the challenge. Join us for a webinar series which will consult widely on the five key themes that emerged in the recent Greener Transport Solutions publication Rising to the Challenge: Achieving net zero will require new thinking, creative solutions and systemic change. Hosted by Greener Transport Solutions, Addleshaw Goddard, Transport Times, the Foundation for Integrated Transport & The Transport Knowledge Hub, the events will bring together leading academics, politicians, business leaders, consumer groups and think tanks to discuss what is needed to decarbonise transport.
The UK Government published the long-awaited Hydrogen Strategy on 17 August 2021. This follows commitments laid out in the Prime Minister's 10 Point Plan for a green industrial revolution. Among other things, the strategy discusses the use of hydrogen in transport and how the government expects the role of hydrogen will evolve over the course of the 2020s. It also outlines the programme of development for hydrogen technologies across different transport modes. The full Hydrogen Strategy can be found here.
Transport Secretary Grant Shapps has unveiled the winners of a £2.5 million R&D competition which will lead to supermarkets, emergency services and delivery companies using hydrogen-powered transport to move goods and carry out local services.
Electric Vehicles
Ofgem has published a document setting out its plans for supporting the UK's transition to electric vehicles (EVs) at the least cost to consumers. The document includes Ofgem's priorities for supporting electric vehicle deployment and the integration of EVs into the electricity system.
Ports
Nine informal notes of interest have been submitted by organisations across Scotland to establish fair and sustainable green ports. Notes of interest have been submitted for the following areas of Scotland: Shetland, Orkney, Cromarty Firth, Aberdeen and Peterhead, Montrose, Dundee, Firth of Forth, Glasgow City Region, and Cairnryan.
Public Transport
A Transport Scotland consultation seeks responses on how the National Smart Ticketing Advisory Board should be established under the Transport (Scotland) Act 2019 as a formal governance body for smart ticketing on the public transport system. Consultation ends: 12 October 2021.
Rail Network
A consultation by the Office of Rail and Road (ORR) is seeking views on its proposals to replace its current guidance on complaints handling procedures for rail licence holders with a new Complaints Code of Practice and amended licence condition to ensure it remains fit for purpose and has kept pace with passenger expectations. Alongside this consultation, ORR has published two research reports which have informed its proposals. Consultation ends: 30 September 2021.
Road Network
The Department for Transport (DfT) has announced that greener, longer goods vehicles could become a permanent fixture on Britain's roads as early as 2022. The DfT has published the response to its consultation on the introduction of longer semi-trailers (LSTs), of which the majority of respondents were in favour. It is estimated LSTs could remove up to one in eight freight journeys by carrying the same amount of cargo in fewer lorries, reducing mileage, congestion and carbon emissions.
A consultation launched by the DfT seeks views relating to a review of the Traffic Commissioner (TC) function, which will consider whether the current role, delivery model, governance and funding arrangements are fit for the future, as well as current issues faced by the TC function, such as the impact of the pandemic and increased workload. Consultation ends: 8 September 2021.
A DfT publication following a consultation on the proposed updating of statutory instruments underpinning traffic management contingency plans in Kent, known as Operation Brock. The publication outlines the DfT's decision to remove the existing sunset clauses that would otherwise mean the legislation expires on 31 October 2021. This decision means that the Kent Resilience Forum can continue to use Operation Brock in the future as a contingency traffic management measure for disruption.
Shipping
A Maritime and Coastguard Agency consultation proposes draft legislation and code for High Speed Offshore Service Craft (HSOSC), providing legal underpinning to transport industrial personnel to and from offshore energy installations. Consultation ends: 21 September 2021.
The Legal Committee of the International Maritime Organization (IMO) has agreed on a unified interpretation of the test for breaking a shipowner's right to limit liability under certain IMO conventions. The Committee also explored several other issues relating to the abandonment of seafarers, to maritime autonomous surface ships and to the committee's future work programme.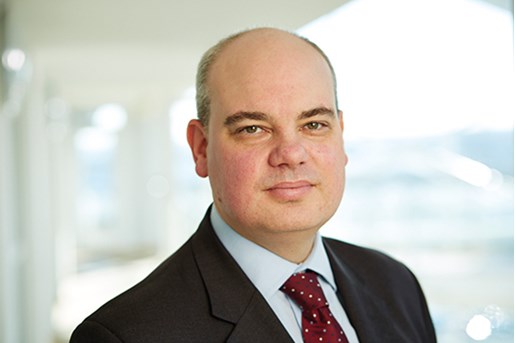 Paul Hirst
Partner, Infrastructure Projects and Co-head of Transport
United Kingdom
View profile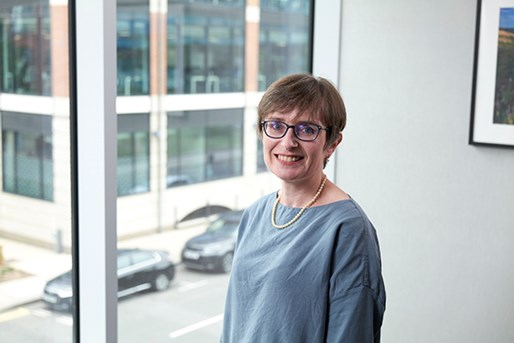 Anna Sweeney
Principal Knowledge Lawyer, Projects & Infrastructure Leeds
View profile