AG's Real Estate Sector Group will be celebrating 30 years of MIPIM, the world's leading property conference in Cannes, from 11-15 March 2019.
---
Following the success of MIPIM 2018, which as always gathered the most influential names across the property industry, we are delighted to again be running a number of exciting and interesting events.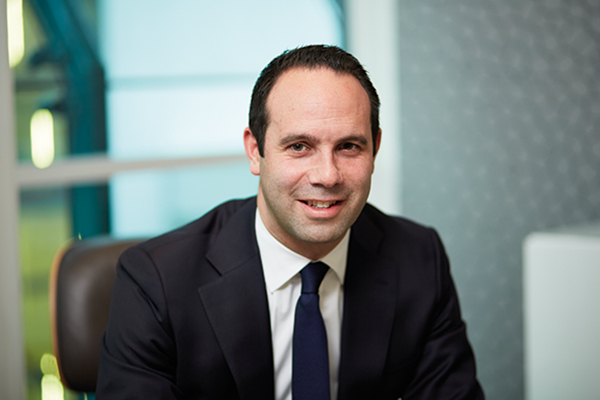 "Celebrating 3o years at MIPIM affords us the opportunity to connect with our clients from around the world as well as connecting our clients with others in the market."
Lee Sheldon | Co-head of Real Estate Sector
We are proud to collaborate with our UK cities. AG – our London focus, global reach, regional heritage.

We will be supporting a number of signature events including, the UK Cities Dinner which, together with EG and Reed Midem, will be hosting key influencers from cities across the UK. We will also be sponsoring the International Drinks Reception with London @ MIPIM where we look forward to hearing from senior industry figures on why London is very much open for business and why London will continue to be a global gateway city.
We use innovative solutions to make deals happen, which helps our clients achieve their business aims. We provide top tier quality advice which enables clients to deliver on the strategy they have developed to add value for stakeholders. Real Estate is at the heart of our business and an industry AG are committed to.
MIPIM 2019 event programme
Transport Dinner
Monday 11th March
Dinner co-sponsored with Arcadis for those in the Transport sector
Limited spaces.
Register your interest
Cheshire & Warrington: How Clean Energy is Adding Value In Real Estate
Tuesday 12th March, 7:45 - 09:00
Come and hear how Cheshire and Warrington are developing a clean energy strategy for future generations.
Speakers will include:
Mike O'Connor, Partner, Addlesshaw Goddard
Christine Gaskell CBE, Chair, Cheshire and Warrington Lep
Ged Barlow, Chair, Cheshire Energy Hub
Andy Pexton, North-West Industrial Head, Avison Young
Limited spaces.
Register your interest
Driving the North's Ambitions: Backing Northern Powerhouse Rail
Tuesday 12th March, 09:00 - 10:30
A discussion on the effects that those businesses foresee from Northern Powerhouse Rail and new wider transport infrastructure across the North of England, highlighting the opportunities and challenges for real estate and other investment and development as a result. Facilitated by Henri Murison of the Northern Powerhouse Partnership this senior level panel will include international perspectives and the link with growth from housing to aviation.
Confirmed panellists:
Anna Heaton: Partner, Addleshaw Goddard
Barry White: Chief Executive, Transport for the North
Cllr Susan Hinchcliffe: Chair of the West Yorkshire Combined Authority
Frank Rogers: Chief Executive of the Liverpool City Region Combined Authority
Jessica Bowles: Director of Strategy, Bruntwood
UK Govt stand
Register your interest
EG - Mapping out the investment landscape in 2019
Tuesday 12th March, 10:30 - 11:00
Our panel analyses the growth hotspots in UK cities, and how their value feeds into the overall economic progress of UK PLC. How have things changed since Brexit? Is there a diversification of asset classes to counter risk? Where are the shortfalls and opportunities?
Speakers will include Miles Ede, Co-Head of Real Estate Sector, Addleshaw Goddard.
Verriere Grand Audi, Palais
Register your interest
UK Cities Dinner
Tuesday 12th March, 20:30 - 23:00
Co-sponsored with Estates Gazette, Reed MIDEM, BPF, GL Hearn, DIT & RAD.
Our signature MIPIM dinner, welcoming international investors and representatives from UK Cities.
Limited spaces.
Register your interest
FIELD OF DREAMS: If you build it, will they come?
Wednesday 13th March, 09:30 - 10:30
An insightful and forward-looking Panel discussion which compares and contrasts tomorrow's opportunities and threats for the Office, Retail and Housing Sectors - thinking how each may learn and grow from the other through the tri-factors of Productivity, Resilience and Experience.
Damian Wild, Editor-in-Chief, EG
Sophie White, Head of Infrastructure and Complex Projects, Homes England
Bertie Van Wyk, Insight Programme Manager, Herman Miller
Mary Finnigan, Head of Transaction Management, EMEA & Australia, WeWork
Paul Clark, Chief Investment Officer, The Crown Estate
Denizer Ibrahim, Director, Head of Commercial Placemaking and Masterplanning, BNP Paribas Real Estate
Limited spaces
Register your interest
International drinks reception hosted by London @ MIPIM, Sponsored by AG
Wednesday 13th March, 17:00 - 18:00
This International Reception celebrates the Mayor's 'London is Open' theme and will hear from property experts celebrating the continued importance of London's global links.
Speaker details to be confirmed.
Open to all with a MIPIM pass
Register your interest
AG Cocktail Party
Thursday 14th March, 16:00 - 18:00
Once again we are running our informal cocktails on the beach. We would love to see the regulars and welcome some new faces. Please do drop in.
Register your interest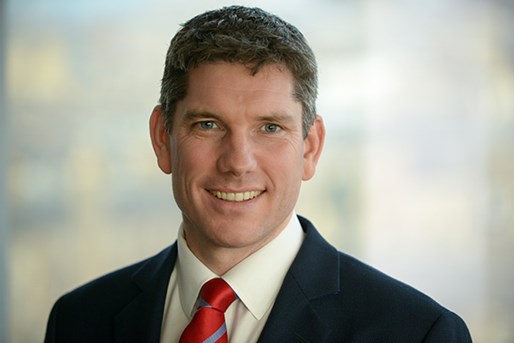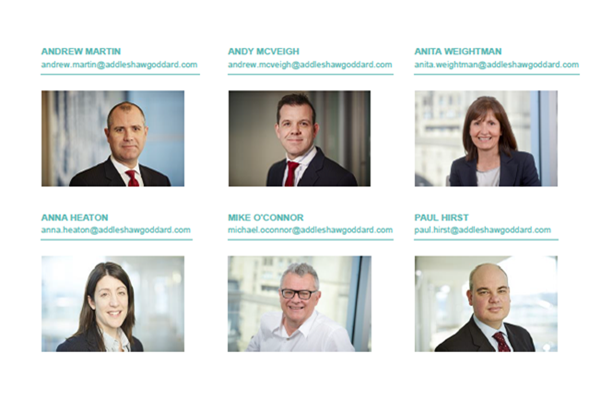 Meet AG's MIPIM team
Meet the team that are representing us at MIPIM 2019. Our people are at the heart of our business and what we do.
Download our MIPIM team guide
Useful resources
Get up to date with the key issues and opportunities in the Real Estate market. Discover how the logistics sector should respond to current challenges and opportunities, what the real opportunities for domestic and foreign investors in the student accommodation sector are and how build to rent can bring substantial additional finance for housing investors. Explore early private rented sector schemes and an evaluation of some of the barriers that held back the sector.
In partnership with developers, councils and other Real Estate organisations, we have produced a range of reports which are available to download below.