Bribery and Corruption
---
Transparency International Publishes Corruption Perceptions Index 2018
Transparency International, the global coalition against corruption, has published its Corruption Perceptions Index (CPI) 2018, which it says "reveals that the continued failure of most countries to significantly control corruption is contributing to a crisis of democracy around the world".
The UK has dropped two points, and three places, since 2017, the UK's first decline since 2012. The UK currently occupies joint 11th on a scale of 1 to 180 countries ranked least to most corrupt. Public sector scandals involving UK MPs are cited and the UK's position on future CPIs is stated as being unclear due to the origin of money used in the EU referendum and concerns over the future of Brexit. The US dropped four points since 2017, falling out of the top 20 least corrupt countries for the first time since 2011. Denmark holds the top spot on the CPI despite the recent Danske Bank money-laundering scandal.
Transparency International, 29 January 2019
Russia proposes decriminalising unavoidable bribery
Russia's Justice Ministry has drafted legislative amendments to exempt officials from being punished under anti-corruption regulations in "force majeure", or exceptional circumstances. Russia's Justice Ministry has stated that complying with anti-corruption regulations could be "impossible" for "objective reasons", including in "remote or sparsely populated areas" or "due to long term serious illness". A spokesperson for Transparency International Russia has rejected the need for an exceptional circumstances caveat, stating that "there's not a single rational explanation" for its use.
The Independent, 29 January 2019
Former chairman of China copper producer sentenced to 18 years for corruption
Li Yihuang, a former chairman of state-run Jiangxi Copper Co., one of China's top copper producers, has been found guilty of bribery and corruption offences by the People's Court in eastern China. Li has been sentenced to 18 years in prison and ordered to pay a 2.2 million yuan fine.
Reuters, 29 January 2019
Money Laundering
EU adds Saudi Arabia to draft terrorism financing list
It has been reported that Saudi Arabia has been added to the European Union's draft list of countries that pose a threat to Member States due to inadequate controls against terrorist funding and money laundering. The decision is yet to be formally endorsed by the EU's Member States, but if adopted, will likely cause further reputational damage to Saudi Arabia, following the murder of journalist Jamal Khashoggi by Saudi agents in October 2018, and is expected to increase the burden on EU banks which will be required to carry out additional checks on payments involving Saudi Arabia.
Reuters, 25 January 2019
U.S. scrutiny over Deutsche Bank money laundering concerns
Deutsche Bank AG has received a letter from the Republican House Financial Services Committee raising questions about the bank's anti-money laundering controls amid concerns that dirty cash may have passed through the bank's US unit. The bank is already dealing with an inquiry from the House of Democrats as well as investigations by the Federal Reserve (Deutsche Bank's primary US regulator), the Department of Justice and other international authorities into the bank's involvement in the money laundering scandal that has hit Denmark's Danske Bank.
Bloomberg, 24 February 2019
Fraud
Former Patisserie Valerie auditor "not looking for fraud"
Chief Executive of Grant Thornton, David Dunckley, has told MPs on the business, energy and industrial strategy committee that there is an "expectation gap" that "needs to be fixed" when it comes to the role of external auditors. In the context of a Financial Reporting Council (FRC) investigation into the firm's audits of Patisserie Valerie, which fell into administration earlier this month after a £40 million hole was found in its accounts, Mr Dunckley told the strategy committee that external auditors are "not looking for fraud, we're not looking at the future, we're not giving a statement that the accounts are correct…we are saying [the accounts are] reasonable, we are looking in the past and we are not set up to look for fraud". Select committee chair, Rachel Reeve, highlighted in response the non-complex nature of the business and cited the FRC's accounting rules which require auditors to pick up material misstatements due to fraud or error.
The Guardian, 30 January 2019
Court told that Barclays executive accused of fraud was given £25m bonus
The prosecution in the ongoing fraud trial of former Barclays executives has alleged that Roger Jenkins, former head of Barclays Capital, was motivated by personal gain for his role in helping the bank secure Qatari financing during the 2008 financial crisis. Jenkins received a £25 million bonus after financing was secured. All four former Barclays executives deny the criminal charges brought against them.
The Guardian, 29 January 2019
Cyber Crime
Man arrested for €10 million cyber theft of cryptocurrency
The National Crime Agency (NCA), Europol and the UK's South West Regional Organised Crime Unit (SEROCU) have arrested a man on suspicion of fraud, theft and money laundering after an operation was launched following the theft of €10 million of IOTA cryptocurrency from 85 victims worldwide. IOTA wallets, which store the cryptocurrency, are protected by an 81 digit seed which was stored in the background of the website by the service provider and these were later accessed to transfer the cryptocurrency out of the victims' wallets and into wallets created with fake IDs.
Europol, 23 January 2019
Sanctions
US lifts sanctions on three companies linked to Deripaska
The US Treasury Department's Office of Foreign Assets Control (OFAC) has lifted sanctions on three companies, En+ Group plc, UC Rusal plc and JSC EuroSibEnergo, linked to Russian businessman Oleg Deripaska. Mr Deripaska and the companies were designated as US sanctions targets in April 2018. The three companies have all reduced Mr Deripaska's shareholdings, removed him from their boards and agreed to meet certain transparency requirements under the terms of the de-listing process. As a result, companies may now deal with these entities without risk of breaching US sanctions and without having to rely on various licensing exemptions
U.S. Treasury, 27 January 2019
US imposes sanctions on Venezuelan state-owned oil company
The US has designated Venezuelan state oil company Petróleos de Venezuela, S.A. (PdVSA) as a sanctions target, in an attempt to apply further pressure on President Nicolás Maduro. OFAC has implemented a number of general licences that allow certain activities involving PdVSA to continue. The US and a number of other countries have recently recognised opposition leader Juan Guaidó as the country's interim president. In response to these actions, Venezuela's Supreme Court has imposed a travel ban and an asset freeze on Mr Guaidó.
Reuters, 29 January 2019
Huawei charged with violating US sanctions on Iran and fraud
The US Department of Justice has charged Chinese mobile telecoms company Huawei Technologies Co Ltd and its Chief Financial Officer, Meng Wanzhou, with 23 offences in relation to a conspiracy to violate US sanctions on Iran. The charges allege that the company used an "unofficial" Hong Kong subsidiary, Skycom Tech Co., to sell goods to Iran in violation of US export controls and sanctions laws. Meng is charged with misrepresenting the connection between Huawei and Skycom.
Reuters, 28 January 2019
Corporate Tax Evasion
Visa's European arm pays €13.2 million to settle Italy tax dispute
The European arm of VISA, the credit card group, has paid €13.2 million to settle alleged tax evasion charges brought by Milan prosecutors. It had been alleged that, from 2009 to 2015, VISA Europe Service Inc. had evaded taxes on revenues up to €9.6 million. A document filed by prosecutors in connection with settlement, however, confirms that the allegations revolved around transfer pricing and that no crime had been committed. This settlement follows other settlements of tax disputes in Italy in recent years involving US tech companies including Google, Amazon and Facebook, resulting in payments of more than €800 million.
Reuters, 25 January 2019
Environmental
Waste firm fined £510,000 for illegally storing rubbish
Winters Haulage Limited (WHL) has been fined £510,000 and its company director, Liam Winters, ordered to carry out 180 hours of unpaid work as part of a 12 month community order after they admitted to illegally storing baled waste. Both the director and the company pleaded guilty to various charges under the Environmental Permitting (England and Wales) Regulations 2010 and the Environmental Protection Act 1990.
Gov.uk, 28 January 2019
Health and Safety
Veolia fined £1 million for vehicle reversing fatality
Veolia ES (UK) Limited has been fined £1 million plus costs after an employee was hit by a reversing refuse truck and suffered fatal injuries. An investigation found that no controls were in place for vehicles manoeuvring in the company's yard. Veolia pleaded guilty to breaching Section 2 (1) of the Health and Safety at Work Act 1974.
SHP, 25 January 2019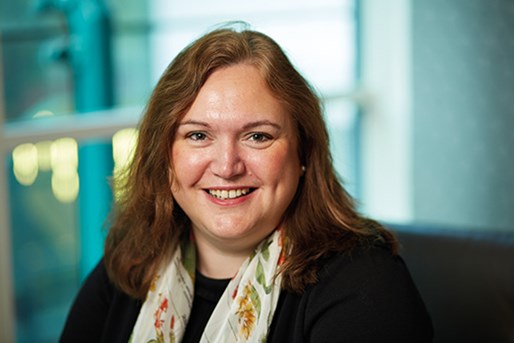 Nichola Peters
Partner, Head of Global Investigations/Inquiries
London
View profile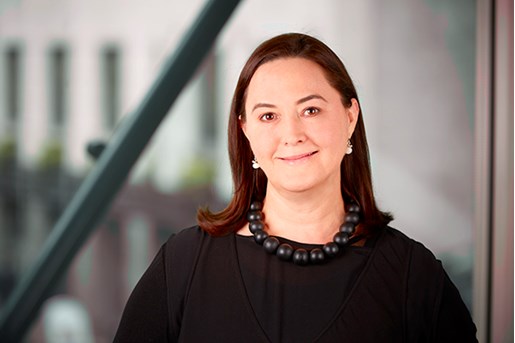 Michelle de Kluyver
Partner, Global Investigations
London, UK
View profile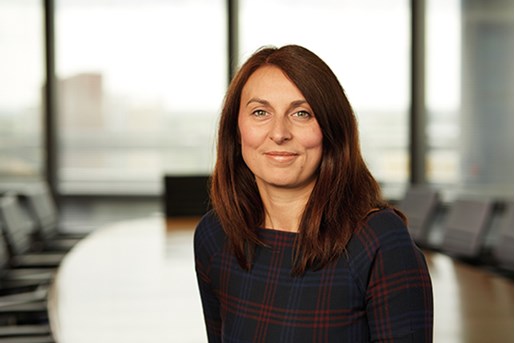 Erin Shoesmith
Partner, Health & Safety United Kingdom
View profile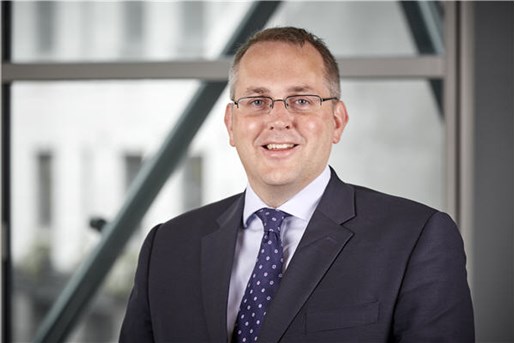 David Pygott
Partner, Global Investigations
London, UK
View profile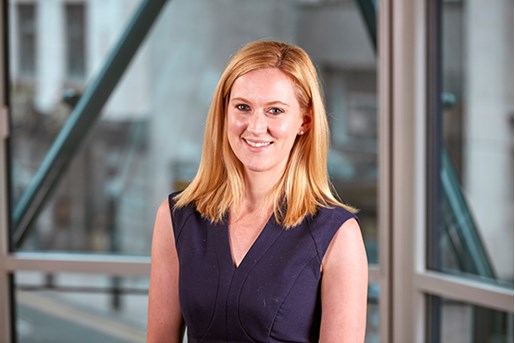 Amy Russell
Managing Associate, Global Investigations
London
View profile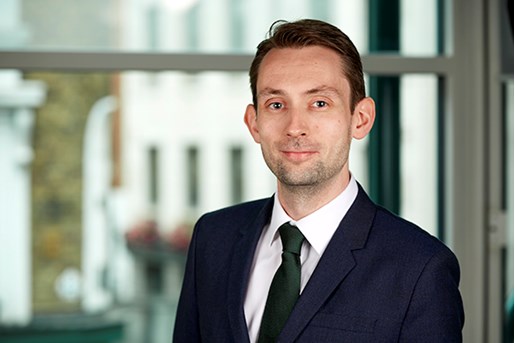 Matt Butter
Managing Associate, Corporate Crime and International Trade
London
View profile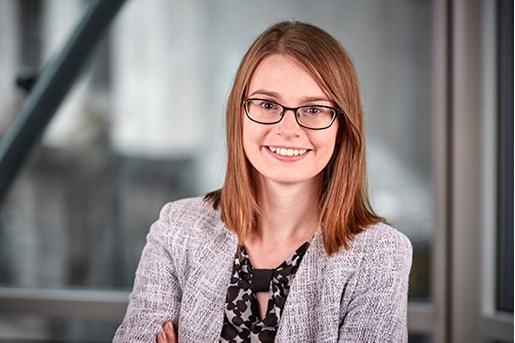 Jennifer Burton
Managing Associate, Global Investigations London, UK
View profile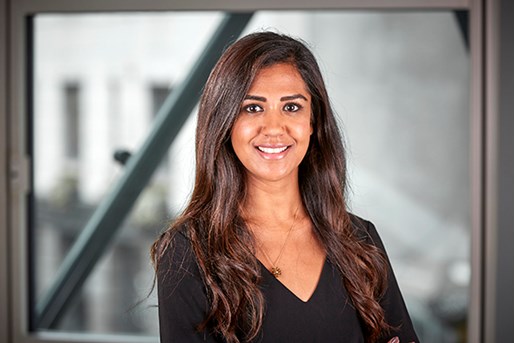 Neeta Chityal
Managing Associate, Litigation London, UK
View profile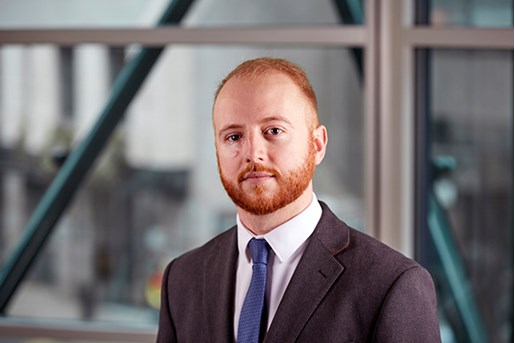 Matt Stockton
Associate, Global Investigations
London
View profile