Included in this edition of Corporate Crime & Investigations Update: Four more executives sentenced in FH Bertling trial; French courts considering formal investigations into Danske Bank; US Senate opposes block on Deripaska de-listings and more...
---
Bribery and Corruption
Four more executives sentenced in FH Bertling trial
A further four executives of shipping company FH Bertling have been handed suspended sentences for bribery offences. This follows a four year investigation by the SFO into the company's alleged payment of bribes and facilitation payments to secure freight forwarding contracts in the North Sea and Angola. A total of 9 individuals were convicted in November as a result of the investigation, with a further four acquitted.
SFO, 11 January 2019
Ethiopian authorities charge former METEC chief with further corruption offences
The former head of Ethiopian military-industrial conglomerate METEC, Kinfe Dagnew, was charged this week with additional offences in a complex corruption case. Dagnew was originally arrested in November along with other METEC officials following months of investigations by Ethiopian authorities that uncovered suspicious procurement practices involving more than $2 billion. The latest charges relate to the procurement of ships from state-run Ethiopian Shipping & Logistics Enterprise.
Reuters, 14 January 2019
Money Laundering
UK to launch "Economic Crime Strategic Board" to fight economic crime
The Home Office and HM Treasury have announced that they are launching a new government taskforce to tackle financial crime. The new Economic Crime Strategic Board will be co-chaired by Chancellor Phillip Hammond and Home Secretary Sajid Javid and will be the first cross-departmental board to work towards economic crime prevention. The Board will meet twice a year to set priorities, direct resources and scrutinise performance, and will also include senior representatives from a range of institutions, including Barclays, Lloyds, Santander, the National Crime Agency and the Solicitors Regulation Authority.
Gov.uk, 14 January 2019
French courts considering formal investigation into Danske Bank
Danske Bank has announced that it "may again become subject to formal investigation instead of being an assisted witness" in connection with alleged money laundering offences between 2007 and 2014. Danske Bank has been under scrutiny in relation to alleged compliance failures that allowed unverified customers to transfer significant funds through its Estonian branch.
France's National Financial Prosecutor's Office initially launched an investigation into the bank in October 2017, but dropped the investigation in January 2018 and changed the bank's status to "assisted witness". The CEO of Hermitage Capital, an investment company that brought an initial complaint against the bank, reportedly asked France to reopen the investigation.
Danske Bank, 11 January 2019
Fraud
FCA downgrades its investigations into Credit Suisse over Mozambique loans
The FCA launched an investigation in 2016 into Credit Suisse's activities in Mozambique, after the country's government admitted to undisclosed borrowing of state-owned companies amounting to around $2 billion. These admissions prompted the International Monetary Fund and foreign donors to cut off support, triggering currency collapse and defaults on the country's sovereign debt. The FCA's investigations focused on the bank's loans to the country's state-owned companies.
The FCA has now confirmed that these investigations have been downgraded as a result of jurisdiction, namely that the FCA does not have the power to prosecute the bank under the UK's anti-bribery laws. However, the regulator's powers still apply to both individuals and the firm in respect of the systems and controls processes utilised to comply with laws and regulations.
Reuters, 15 January 2019
Cyber Crime
US authorities charge Ukrainian hacker over Edgar attacks
A Ukrainian computer hacker, Oleksandr Ieremenk, has been charged by the US with involvement in a 2016 scheme to trade market-moving corporate earnings news stolen from Edgar, a U.S Securities and Exchange Commission (SEC) database. The alleged hack, which took place in 2016, led to $4.14 million of illegal trading profit.
Ieremenko hacked into Edgar, the SEC's corporate filing system used by companies and money managers, through a Lithuanian server to obtain thousands of "test filings", including around 157 earnings announcements, which he later shared with traders. Ieremenko and another hacker, Artem Radchenko, were charged in a 16-count indictment with computer fraud, wire fraud and conspiracy. The SEC has also filed related civil charges.
Reuters, 15 January 2019
UK hacker sentenced over Liberian Telecoms attack
A British computer hacker, Daniel Kaye, has been sentenced to 32 months in prison for a cyber-attack on Liberian phone and internet provider, Lonestar. The attack, which was procured by an employee of Lonestar's competitor, disabled internet access across the entire West African country, resulting in losses amounting to tens of millions of dollars for the company. The National Crime Agency confirmed Kaye received payments for the attack.
NCA, 11 January 2019
Sanctions
German companies warned of sanctions over Russian-backed North Stream 2 project
The US Ambassador to Germany has issued a "clear message" in a letter to German companies involved in the North Stream 2 pipeline project, saying that they could face enforcement action under US sanctions if they continue their involvement. The $11 billion project is being implemented by Russia's Gazprom with support from European firms and aims to deliver Russian gas directly to Germany under the Baltic Sea.
Some recipients have reportedly criticised the letter, responding that European energy policy should not be dictated by the US. President Donald Trump, who has strongly expressed intentions to export more US liquefied natural gas to Europe, has criticised Germany's reliance on Russian gas.
Reuters, 15 January 2018
US Senate opposes block on Deripaska de-listings
The US Senate has voted down a motion to stop the lifting of US sanctions measures on three Russian companies owned by Oleg Deripaska, including energy, metals and mining conglomerate En+ Group and its subsidiary United Company RUSAL, a major player in the global aluminium market.
Mr Deripaska and the companies were listed as US sanctions targets in April 2018, along with a number of other significant Russian businessmen alleged to have close ties to Vladimir Putin. Since their designation, the companies have engaged in discussions with the US authorities about steps they have taken to reduce Mr Deripaska's influence over the companies, including the reduction of his shareholdings and his removal as a board member. The US Treasury Department announced in December that it would be de-listing the companies as a result of those steps. However, some Senators had opposed the move, seeing it as too lenient given Mr Deripaska's links with the Kremlin and wider concerns about Russian influence on the international stage. The Treasury Department is now expected to move ahead with its plans to de-list the companies.
Bloomberg, 16 January 2019
Corporate Tax Evasion
Nike investigated over Dutch tax treatment
The European Commission has opened an "in-depth" investigation into the tax treatment of Nike Inc. in the Netherlands, over suspicions the U.S sportswear brand may have had an illegal and unfair advantage as a result. The investigation concentrates on suspicions that royalty payments made under Dutch legislation to two Nike entities based in the country are not representative of the economic reality of the company.
Reuters, 10 January 2019
Environmental
Ashford dairy farmer prosecuted for polluting stream with slurry
The Environment Agency has prosecuted a Kent-based dairy farmer after its officers discovered a spill of neat slurry from an overflowing slurry lagoon that reached the stream. The individual has been ordered to pay £1,500 plus £5,516 in victim charges and costs by Maidstone Magistrates' Court.
Gov.uk, 15 January 2019
Health and Safety
Companies fined for child's death
Two companies, Synergy Housing Limited and Orona Limited, have pleaded guilty to charges of breaching The Health and Safety at Work Act 1974 over failures which led to the death of a five year old child in her due to a fault with an internal lift. The companies were responsible for the maintenance of the lift installed to assist the victim's disabled brother within the residential home. The companies were fined more than £1.5 million in total in addition to costs of £40,000 each.
HSE, 15 January 2019
Director sentenced over sale of illegal chemicals online
Warwickshire-based company Abel (UK) Limited was found to be selling paint stripper and other plant protection products which contained prohibited and restricted chemicals under Registration, Evaluation, Authorisation and restriction of Chemicals (REACH). The company's director, Nicholas Corbett pleaded guilty to breaching the Plant Protection Products Regulations 2011 and Regulation 11(2) of the REACH Enforcement Regulations 2008 and has been sentenced to 10 months in prison.
HSE, 3 January 2019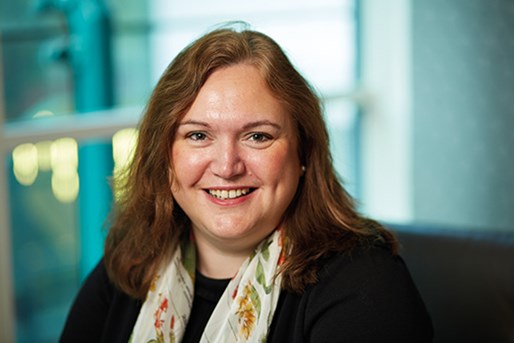 Nichola Peters
Partner, Head of Global Investigations/Inquiries
London
View profile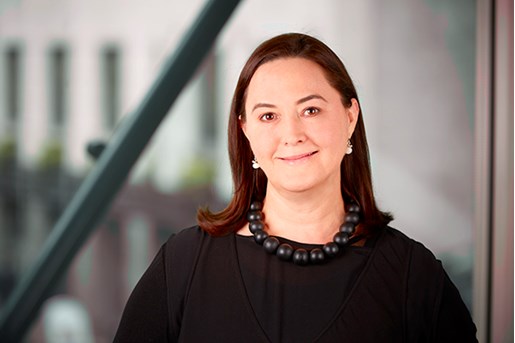 Michelle de Kluyver
Partner, Global Investigations
London, UK
View profile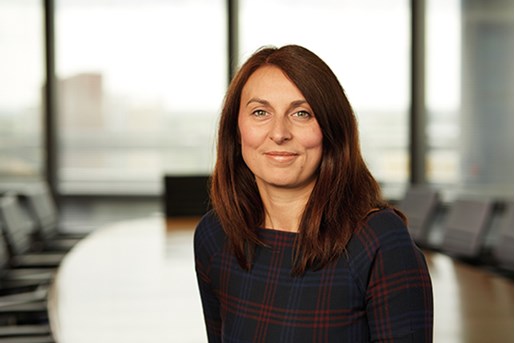 Erin Shoesmith
Partner, Health & Safety United Kingdom
View profile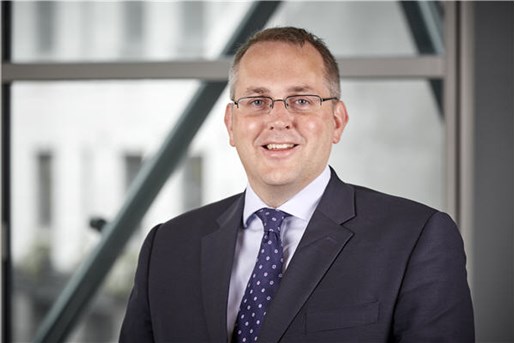 David Pygott
Partner, Global Investigations
London, UK
View profile