Included in this issue: Lewisham council fined £150,000 for failure to manage fall risks, US imposes yet more sanctions on North Korea, "When, not if" before major cyber-attack on UK, New anti-money laundering regulator established and more...
---
Bribery and Corruption
Brazil bribery fine pushes Keppel into Q4 loss
International conglomerate Keppel Corp has announced a fourth quarter loss of S$495 million after it agreed to pay over $422 million to settle investigations into its alleged bribery of Brazilian officials. Keppel's offshore-rigging business had been accused of bribing officials at partly state-owned oil company Petrobras in order to secure 13 contracts. It was under investigation by authorities in the US, Brazil and Singapore.
The company is still in profit over the year. However, its profit figure is thought to be S$600m lower than it would otherwise have been, once other costs associated with the investigation and fine are factored in.
Nasdaq, 25 January 2018
Today Online, 26 December 2017
Money Laundering
New anti-money laundering regulator established
A new regulator has been established to ensure that professional bodies who supervise their members for anti-money laundering compliance are providing a high standard of supervision. The Office for Professional Body Anti-Money Laundering Supervision (OPBAS) is an arm of the Financial Conduct Authority and began operating on 18 January 2018.
It will regulate bodies such as the Solicitors' Regulation Authority and the Institutes of Chartered Accountants, but will not have any supervisory powers of their members. The FCA has said its aim will be to "facilitate collaboration and information sharing between the professional body AML supervisors, statutory supervisors, and law enforcement agencies".
US warns Hong Kong over North Korea money laundering
The United States has warned Hong Kong that it needs to take tougher action against North Korean money laundering. US Treasury official, Sigal Mandelker, has in particular highlighted concerns over loose company registration and formation rules in the city, which can make it easier for entities to operate without easy identification.
Mandelker also highlighted concerns over the ability of North Korean entities to breach sanctions rules with dealings through Hong Kong: "We have also stressed here in Hong Kong the importance of having the appropriate mechanism in place to enforce UN Security Council resolutions and other regulations prohibiting activities that facilitate financial transactions with North Korea".
Cyber Crime
"When, not if" before major cyber-attack on UK
The head of the National Cyber Security Centre (NCSC), Ciaran Martin, has told the Guardian that a major cyber-attack on the UK is a matter of "when, not if", and says the UK will be lucky to reach the end of the decade without facing a category one attack.
A category one attack is one targeted at critical infrastructure such as energy and financial services. In such an event, the aim would be to "cauterise the damage". Amid growing concern about the use of cyber-attacks by other nations, he noted that some of these may have been to "[scout] out vulnerabilities in infrastructure for potential future disruption".
Sanctions
US and EU in talks over Iran sanctions, says Ryan
The Speaker of the US House of Representatives, Paul Ryan, has said the US is in talks with the EU in a bid to secure their support for tightening sanctions on Iran. The US perceives Iran as a disruptive force in the region and recently introduced new sanctions on Iranian businesses and individuals. However, the 2015 Iran nuclear agreement, which lifted most sanctions against Iran in return for an end to its pursuit of nuclear weapons, remains in force.
The speech follows US President Donal Trump's speech of two weeks ago in which he threatened to withdraw the United States from the Iran nuclear agreement if Congress and the US's European allies do not fix the deal's "disastrous flaws".
US imposes yet more sanctions on North Korea
The United States has continued to increase economic pressure on North Korea with a new set of sanctions against ships, companies and individuals. Two of the companies are based in China and are accused of exporting metal to the North Korea weapons and crude oil industries. Some of the individuals are also based outside of North Korea, in China, Russia and Georgia.
Both the US and the United Nations have imposed swathes of sanctions against North Korea, in an attempt to frustrate their nuclear ambitions and, in the long term, secure a diplomatic solution to the authoritarian state.
Financial Regulation
FCA fines broker for market abuse control failings
The FCA has fined Interactive Brokers (UK) for failures in the identification and reporting of market abuse. It found that the firm failed to submit suspicious transaction reports on three occasions of potential insider dealing. The broker had outsourced its functions for the post-trade monitoring of transactions to a US firm in its group. However, the FCA found that the measures adopted were not tailored to the business of the UK firm, while the UK firm failed to provide effective oversight of its US counterpart.
In its Final Notice, the FCA said requirements of firms to report when there are reasonable grounds for market abuse were a "cornerstone of the regime in place to protect markets". Interactive Brokers (UK) was fined just over £1 million.
Investment Week, 25 January 2018
FCA Final Notice, 25 January 2018
Environmental
Two contractors fined for diesel leak at Christchurch Hospital
Kier Construction Limited (Kier) and their sub-contractor BKP Waste Recycling Limited (BKP) have been ordered to pay more than £180,000 in fines and costs after pleading guilty to an offence under the Environment Permitting (England and Wales) Regulations 2010 (EPR 2010).
Kier had been commissioned to carry out re-development work at Christchurch Hospital in February 2012. BKP were appointed to drain and remove oil from an oil supply line. Oil escaped from a connection in the oil supply pipework, which failed during routine testing in November 2014. The spillage from the pipework polluted the groundwater.
The Environment Agency, who brought the case, found negligence on the part of both contractors.
Health and Safety
£300,000 fine following asbestos exposure
The operators of a natural gas storage facility in East Yorkshire have been sentenced after 13 employees and contractors were exposed to asbestos fibres. SSE Hornsea Ltd (SSE) were using a wire brush mounted on an electric drill to remove gasket material which spread fibres around the maintenance workshop. Two days later another employee became suspicious of the dust and arranged for testing. White asbestos fibres were found and the workshop was closed.
The HSE said the company had failed to identify in the risk assessment that there were asbestos gaskets attached to the non-return valve. SSE Hornsea Ltd pleaded guilty to breaching Sections 2 (1) and 3(1) of the Health & Safety at Work etc. Act 1974 and were fined £300,000 plus costs of £1,731.
Trailer firm fined after employee suffers fatal head injuries
An employee of SPR Trailer Services Ltd (SPR) was operating a scissor-lift working platform when it was struck by a Long Goods Vehicle (LGV), causing him to be ejected onto a roadway from a height of 1.5 metres.
The HSE found that SPR had failed to plan and organise work at height in a manner that ensured the safety of their workers. The work at height should have been organised to segregate activity in space and / or time from adjacent workplace transport operations. SPR pleaded guilty to breaching Section 2 (1) of the Health and Safety at Work etc. Act 1974 and has been fined £120,000.
Lewisham council fined £150,000 for failure to manage fall risks
A visitor to the Wearside Service Centre fell into a vehicle inspection pit striking her head while work was being undertaken at the site. Lewisham Council had failed to heed their own independent health and safety consultant's findings from two sets of risk assessments that recommended guarding around or over the open pits. They also ignored HSE guidance on the need to guard against persons falling into vehicle inspection pits.
London Borough of Lewisham was found guilty of breaching Section 3(1) of the Health and Safety at Work etc. Act 1974. The council has been fined £150,000 and ordered to pay costs of £65,000.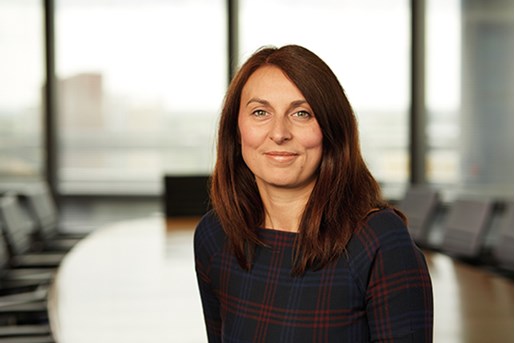 Erin Shoesmith
Partner, Health & Safety United Kingdom
View profile